Go To Travel Campaign
Go To Travel is discount campaign to encourage domestic tourism in Japan to support the industry who has been hit hard by the economic fall-out of the Covid-19 pandemic. It is for Japanese or non-Japanese residents living in Japan.

When you book via the KUMANO TRAVEL Community Reservation System (managed by the The Tanabe City Kumano Tourism) please be aware that we are receiving the financial support aid on behalf of you and relaying this funding onto the local service providers.

Japanese Go To Travel Campaign website >>

IMPORTANT: The Go To Travel Campaign is NOT available for short-stay, inbound travelers.
Go To Travel: PROGRAM RESTRICTIONS

● The Go To Travel campaign has been postponed until further date.
Campaign Period (July 22, 2020 to Jan 31, 2021)
● The Go To Travel Campaign will be in effect from July 22, 2020 to January 31, 2021 (with February 1 check-out). ※Dates may be subject to change.
● FIRST STAGE is from July 22 to October 1, 2020.
● SECOND STAGE from October 1, 2020 to January 31, 2021. (possibility of extension depending on situation)
FIRST STAGE, 35% Discount (July 22 to Oct 1, 2020)
● From July 22 to October 1, 2020, participants receive a 35% discount on travel arrangements with participating businesses. The discount will be in the form of a refund at time of booking.
● Maximum discount is 14,000 yen per person, per day.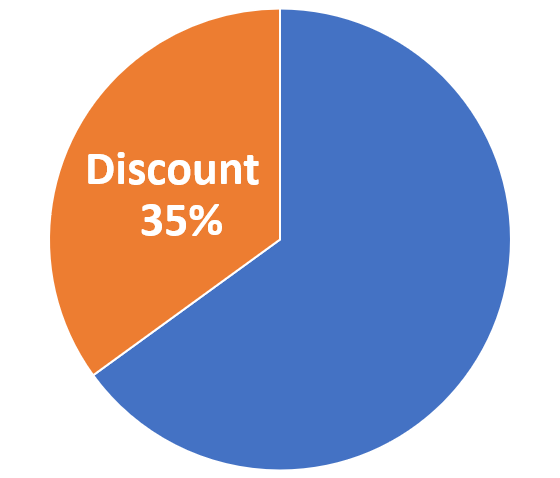 SECOND STAGE, 35% Discount plus 15% Regional Coupons Bonus (Oct 1, 2020 to January 31, 2021)
● From October 1, 2020 to January 31, 2021, participants in the Go To Travel Campaign in addition to the 35% discount will receive coupons worth 15% of their daily total to be used at participating regional businesses.
● Maximum regional coupon value is 6,000 yen.
● There is a 7 night maximum limit on the number of consecutive nights applicable for the discount during the campaign.
● Business trips are not possible to use for this campaign.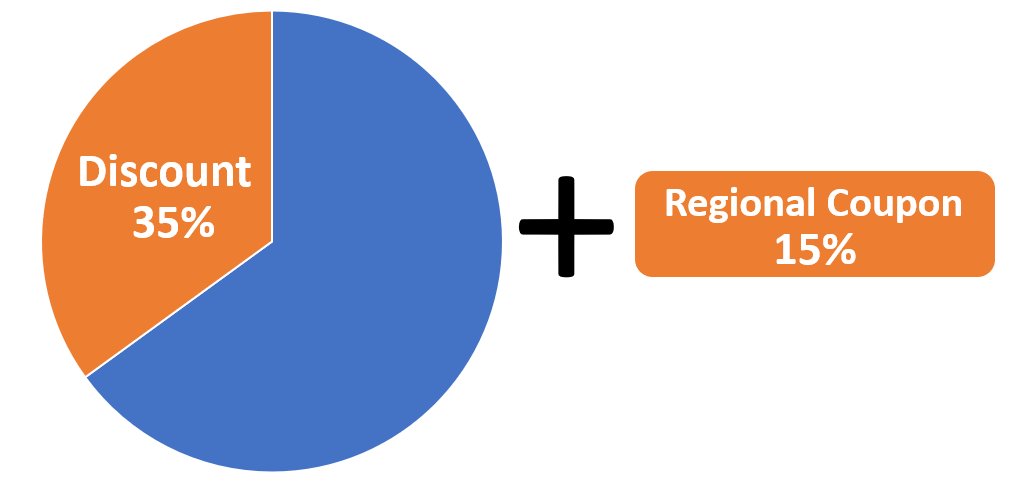 Regional Coupon Overview
● The regional coupon will be equivalent to 15% of the total travel price with totals in yen rounded to the nearest 1,000 yen.
● The date for full implementation of the Regional Coupon is October 1, 2020. Coupons can only be used after this date.
● Coupons can only be used from 15:00 on accommodation check-in day until midnight the following day.
● The Regional Coupon can only be used during the travel period in the prefectural region of the destination.
● Sale of coupons will end when limit is reached.
● Use of the coupon may be suspended due to the concern for spread of Covid-19.
● Coupons are digital and only available on smartphones.
● In your "Processed Reservation Request" e-mail the information needed to access the digital coupon, including link, reservation number, company number, and valid Prefecture name for use.
● List for shops are coming soon. NOTE: not all shops even if they are on the list can accept the digital coupon.
● KUMANO TRAVEL does not disperse paper coupons, only digital ones, because some establishments only accept paper coupons.
● Coupons may not be available for last minute bookings at the KUMANO TRAVEL Travel Support Center in Tanabe City.
● IMPORTANT: The site for the digital coupons is only in Japanese. For more information visit the official site (Japanese only).
Campaign Precautions
Travelers should make themselves fully aware of the risks of the new corona virus (COVID-19) and the measures taken by the prefectures or municipalities in which they live or plan to visit before applying to the Go To Travel Campaign.
Cancellation Fees
● Cancellation fees are based on the total price (not including discount). The Go To Travel campaign discount does not cover cancellation fees.
IMPORTANT: If the amount paid does not cover the necessary cancellation fees (such as a no show) then the guest will need to pay the extra amount.
● If regions are excluded from the Go To Travel Campaign in the future, the rebate will be invalid for travel in this area and subsequently the traveler will be responsible for paying the discounted amount even if the trip is already booked. Normal cancellation policies will apply, and there will be no compensation for cancelled bookings.
● Details about KUMANO TRAVEL's cancellation policy.
Discount Procedures
Conditions
● Accommodations must be participating businesses of the Go To Travel Campaign.
● Guests must agree to the conditions for health set out by the Japanese government.
● IMPORTANT: Travelers must show proof of Japan residence to the accommodations when checking in. For example a Japanese Driver's Licence, My Number Card, or Japan Residence Card.
※ A list of participating businesses is below and updated with new accommodations as they are registered. There are designated price plans for the Go To Travel Campaign.

Please make a reservation request with these plans if you are a foreign resident in Japan and wanting to take advantage of this campaign.
Application
Please make a booking on the KUMANO TRAVEL Community Reservation System. This is a two part booking process. Please visit our site for how to book with KUMANO TRAVEL.
Application Step-by-Step Process
1. Reservation Request
To make a travel application via the KUMANO TRAVEL online community reservation system, please select a "Go To Travel" plan from the list of plans under your desired accommodation. Click the "Confirm and agree" to select the Go To Travel option. After confirming your reservation request, staff will check the availability of your desired accommodation.

※The discount price will not be displayed at the time of the reservation request.

※The reservation will not be finalized until after the accommodation is contacted to confirm availability. The customer will be contacted again after this step.

※Reservation requests must be made 10 days or more in advance of your departure.
2. Discount Processing
Once staff has confirmed availability and reserved a room at the desired accommodation, a confirmation e-mail will be sent to the applicant with the adjusted price of the stay including the Go To Travel discount.
3. Payment
Please pay online with a credit card. Payment should be made within 48 hours of receiving the confirmation e-mail to secure accommodation arrangements otherwise the reservation requests will be cancelled.
4. Download of Regional Coupons
The Regional Coupon will be available October 1, 2020. Download is available on date of stay after 15:00. Details are written above.
5. Enjoy Your Trip!
The Japan Tourism Agency asks that while you enjoy your travel please comply with the Go To Travel rules and regulations and follow the "New Travel Etiquette."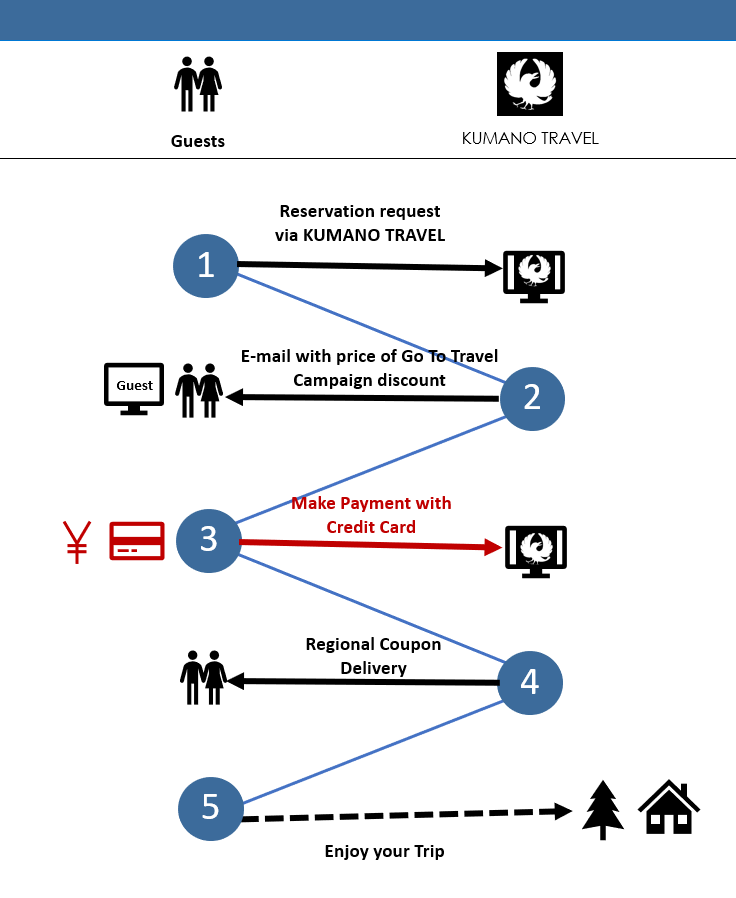 Our Request for Participating Travelers
The Go To Travel Campaign establishes and promotes a way of traveling living in the age of Covid-19. Please be sure to observe the following in order to travel in the safest way possible for everyone. Those who choose not to comply with the following will be unable to utilize the benefits of the Go To Travel Campaign or asked to refund their discount if the following steps are not adhered to. Thank you for your cooperation and commitment for our safe travel goals at this time.
● Check your body temperature every morning when you are traveling. Refrain from travel if you have a fever or display cold-like symptoms and be sure to check the (COCOA) COVID-19 Contact-Confirming Application.
● Please adopt "New Travel Etiquette" while traveling. Avoid places that defy the 3 Cs (closed spaces, crowded places, close-contact settings) and refrain from speaking out-loud.
● Participation in the campaign requires travelers to agree to temperature check at check-in, adequate identification for the participant, taking preventative measures to avoid congestion at baths or restaurants, and avoiding crowds for meals at lodging facilities. Please be sure to follow the directions of staff at the accommodations.
● Youth and senior group tours are prone to serious illness, and tours with large numbers of participants are considered to be at high risk for infection of Covid-19. If your travel in one of these ways, travel as safely as possible taking adequate preventative measures.
Participating Accommodation List
Tanabe
Takijiri/Takahara
Chikatsuyu/Nonaka
Hongu Area
Kawayu Onsen Area
Yunomine Onsen Area
Watarase Onsen Area
Koguchi
Nachisan
Katsuura
Shingu
Shirahama
Ryujin Onsen
Susami
Kushimoto
Taiji
Koyasan
Kohechi (Totsukawa Onsen)
Kohechi (Oomata)
Kohechi (Miuraguchi)
Minabe
Mie Prefecture