Only For Japanese Citizens and Non-Japanese Residents of Japan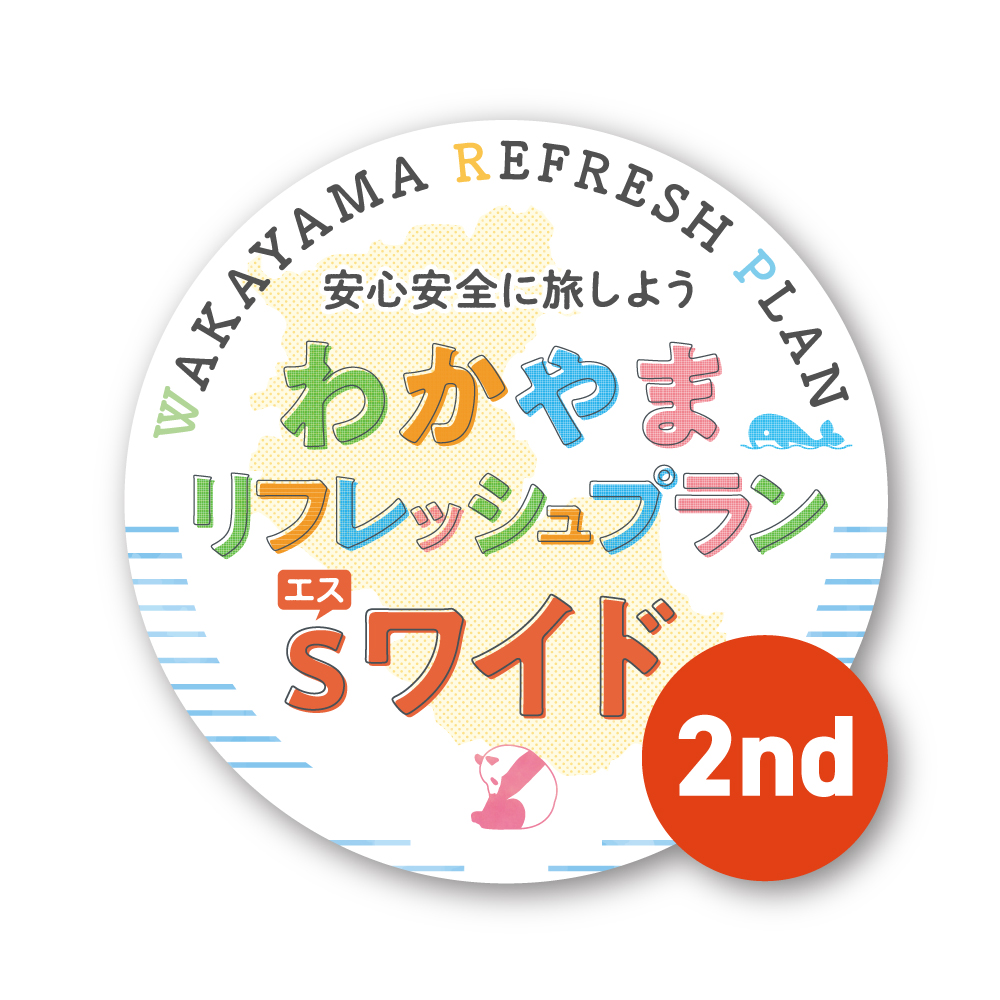 Wakayama Refresh Plan S Wide, a product of the nationwide travel assistance program.

New reservations under the current version for the Wakayama Refresh Plan S Wide program began through KUMANO TRAVEL from January 4, 2023.
(※ Reservations received prior to 23:59, Tuesday, January 3, 2023 are not eligible for this program.)

The period of use for this program is from January 10, 2023 and will continue until March 31, 2023.

※This campaign is only valid for Japanese citizens and non-Japanese residents of Japan visa-holders.
Qualifying for the Program
Guests who have booked participating accommodations through the online KUMANO TRAVEL Community Reservation System and meet the following conditions will be eligible for the campaign discounts.

To qualify, guests must:
Make reservations during the campaign period.
Provide proper ID (Japanese driver's license, My Number card, etc.)
Provide proof of 3 Covid-19 vaccinations
Agree to the terms of this campaign (Vaccine/Test Confirmation Sheet)
Reservations through this discount program with KUMANO TRAVEL can only be submitted with proof of vaccination and must be presented when visiting the accommodations as well.
Results from a negative PCR test, or antigen tests, cannot be used.
Participants will receive electronic coupons and must download the "Region PAY" app on their smartphone to use them.
About Making Reservations with KUMANO TRAVEL
View and select KUMANO TRAVEL Accommodation
Check to see if selected accommodations are participating businesses in the campaign.
Please Note: Customers who are eligible for this campaign and who have already made a reservation request through KUMANO TRAVEL do not need to register with STAYNAVI.
When applying to use the Wakayama Refresh Plan S Wide 2nd for accommodations through KUMANO TRAVEL, please be sure to attach the Certificate of Proof for 3 vaccinations for all travelers included in the booking and who wish to be eligible for the discount, as well as Proof of ID, to an email and send it to kumano-travel@tb-kumano.jp.
Thank you for your understanding and cooperation.
For more information, please visit the Wakayama Refresh Plan S Wide 2nd Homepage.
In the Case of Cancellation
In the case of cancellation, cancellation fees will be charged based on the original price and not the total price with discount.
If the total price which has been paid with discount does not cover the necessary cancellation fees, the guest will be required to pay the difference.
The discount amount cannot be applied to pay for the cancellation fees.

※ Please be aware that if the allocated budget for the campaign is reached, the program may end early.