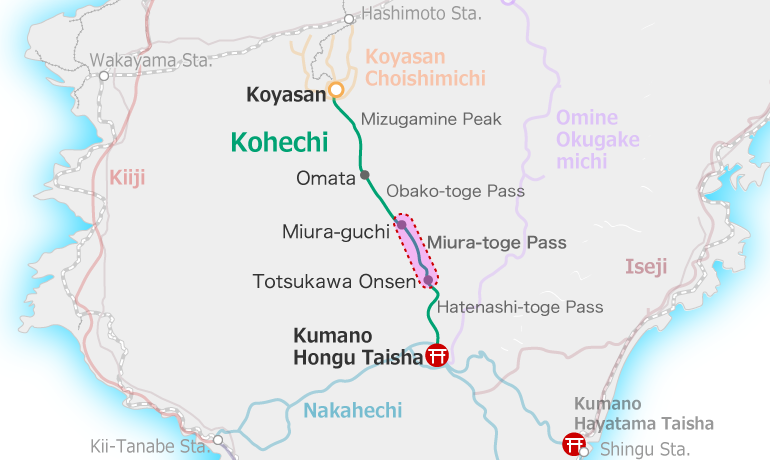 Visión general
Miura-guchi to Totsukawa Onsen
Desde la parada de autobús Miura-guchi, el sendero pasa por algunos edificios hasta un puente colgante de metal que cruza el río. Desde aquí es una subida constante y constante hasta el paso.

Los primeros 10 km son un sendero de montaña que sube por el paso de Miura-toge. Los últimos 8 km se encuentran en la ruta 425 paralela al río Nishi-gawa hasta Totsukawa Onsen.

El Hotel Subaru es un alojamiento a lo largo del sendero con baños de aguas termales onsen disponibles para uso diurno.

Está a unos 2 km más lejos del área central de Totsukawa Onsen. La aldea de Totsukawa se extiende a lo largo de la costa de un lago artificial.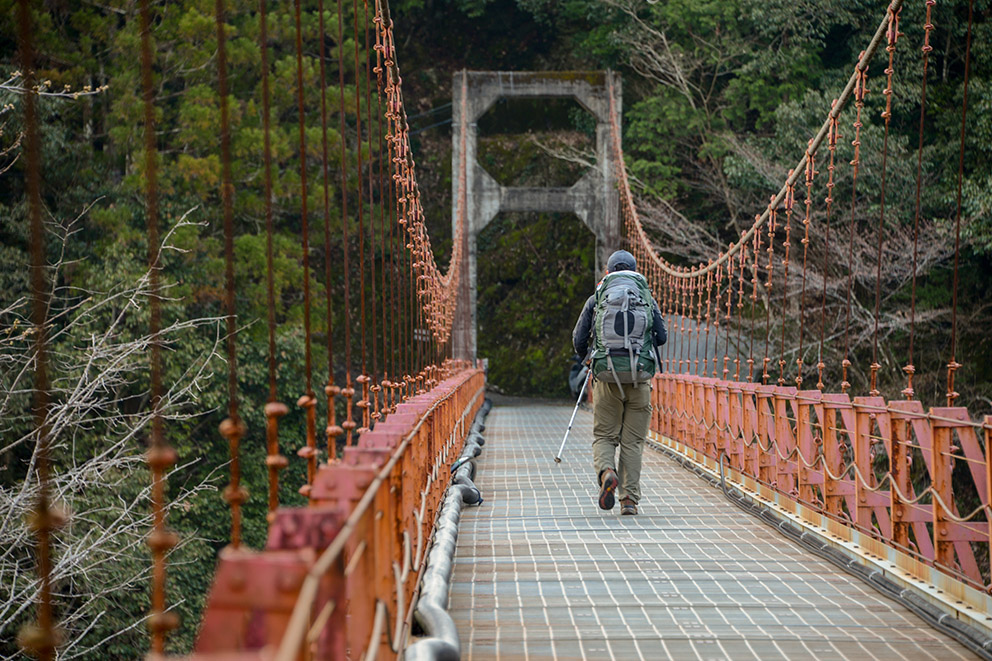 Datos del recorrido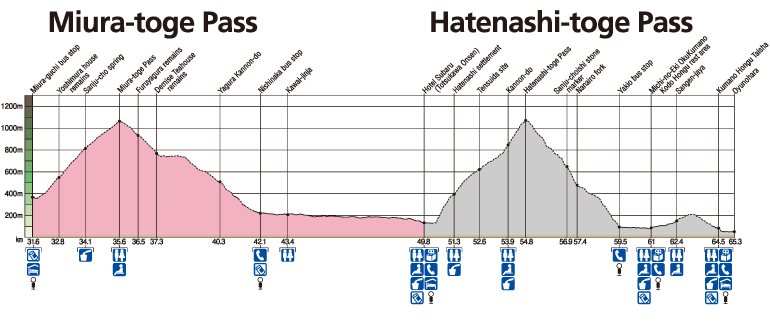 Distancia
~18 km (~11.2 mi)
Tiempo
7~9 hrs
※Walking times vary. Please plan accordingly.
Nivel de dificultad
4.5 What is difficulty rating?
Desnivel positivo total
~815 m (~2700 ft)
Desnivel negativo total
~1050 m (~3400 ft)
Acceso
The Kohechi is a remote mountainous trail with only irregular community buses operating between villages. Those hiking the Kohechi route should be fit and well enough prepared to be able to walk the distances between villages each day.
Alojamientos
Mapas de ruta
Mapas de área
Other Kohechi Routes