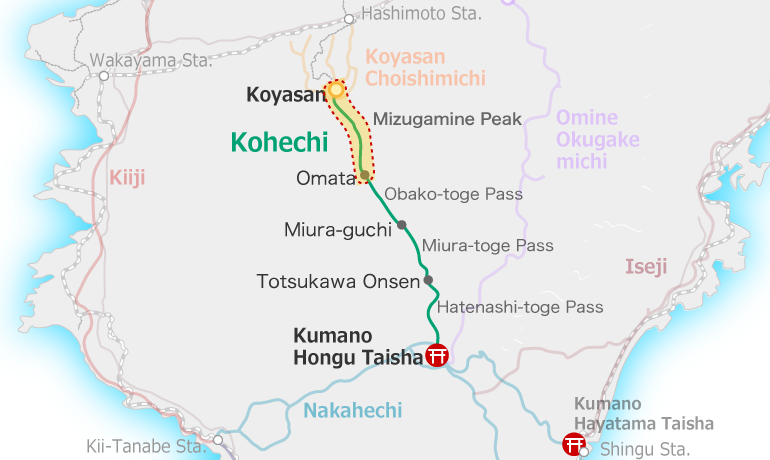 Visión general
Koyasan to Omata
El tramo comienza en Koyasan y termina en la parada de autobús de Omata. Se trata de tramos más largos en carreteras pavimentadas: cerca de Otaki, en la carretera Koyasan-Ryujin Skyline, y una carretera forestal después del pico Mizugamine. El sendero es generalmente ancho y fácil de caminar, con algunas secciones empinadas hacia los valles de los ríos cerca de Otaki (río Odono-gawa) y la parada de autobús de Omata (río Kawarabi-gawa).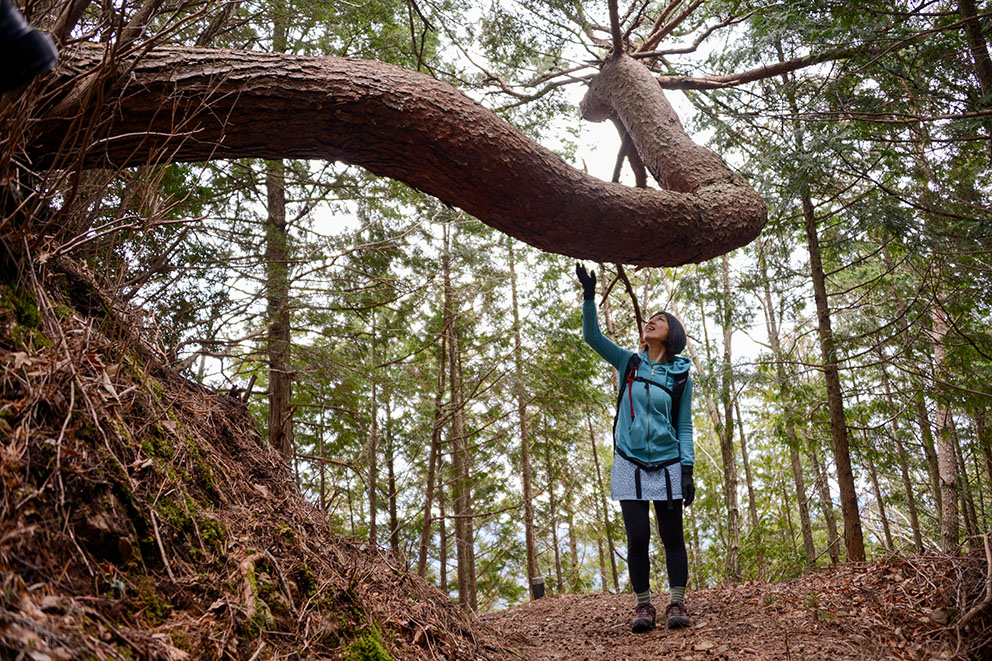 Datos del recorrido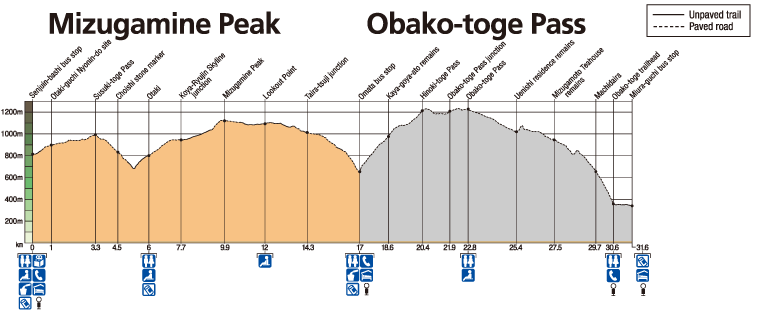 Distancia
~17 km (~10.6 mi)
Tiempo
6~8 hrs
※Walking times vary. Please plan accordingly.
Nivel de dificultad
4.5 What is difficulty rating?
Desnivel positivo total
~690 m (~2300 ft)
Desnivel negativo total
~840 m (~2800 ft)
Acceso
The Kohechi is a remote mountainous trail with only irregular community buses operating between villages. Those hiking the Kohechi route should be fit and well enough prepared to be able to walk the distances between villages each day.
Alojamientos
Mapas de ruta
Other Kohechi Routes