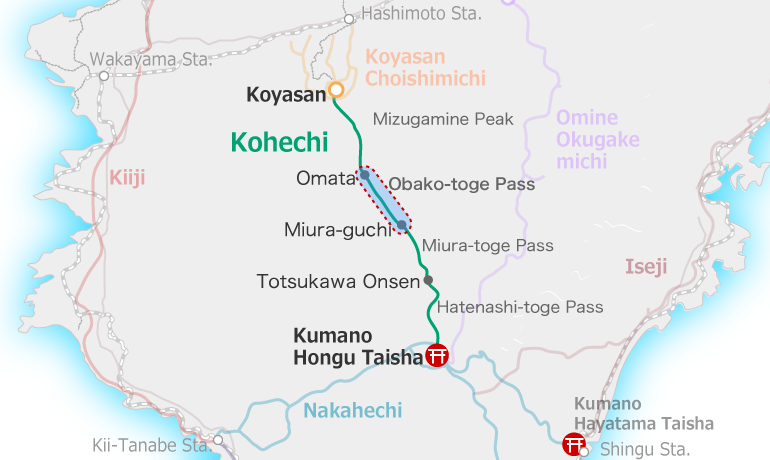 Visión general
Omata to Miura-guchi
Este a menudo se considera el día más desafiante y «más salvaje» de la caminata. El sendero está completamente en las montañas y gran parte de él se encuentra a gran altura. Es uno de los picos más altos (1344 m) de la región, que sufre la peor parte de las tormentas que se elevan desde el océano hacia la cordillera. El clima puede ser feroz y cambiar rápidamente, a menudo con condiciones de niebla. Los valles de abajo pueden tener buen tiempo con fuertes lluvias en la cima.

A menudo, hay un desvío cerca del pico debido a los lavados en los senderos, así que esté atento a las señales.

El sendero tiene una sensación muy diferente a ambos lados del paso Obako-toge. El lado norte tiene senderos más anchos con pendientes más fáciles. El lado sur es más bien un sendero salvaje con algunos lugares que son estrechos con pendientes empinadas.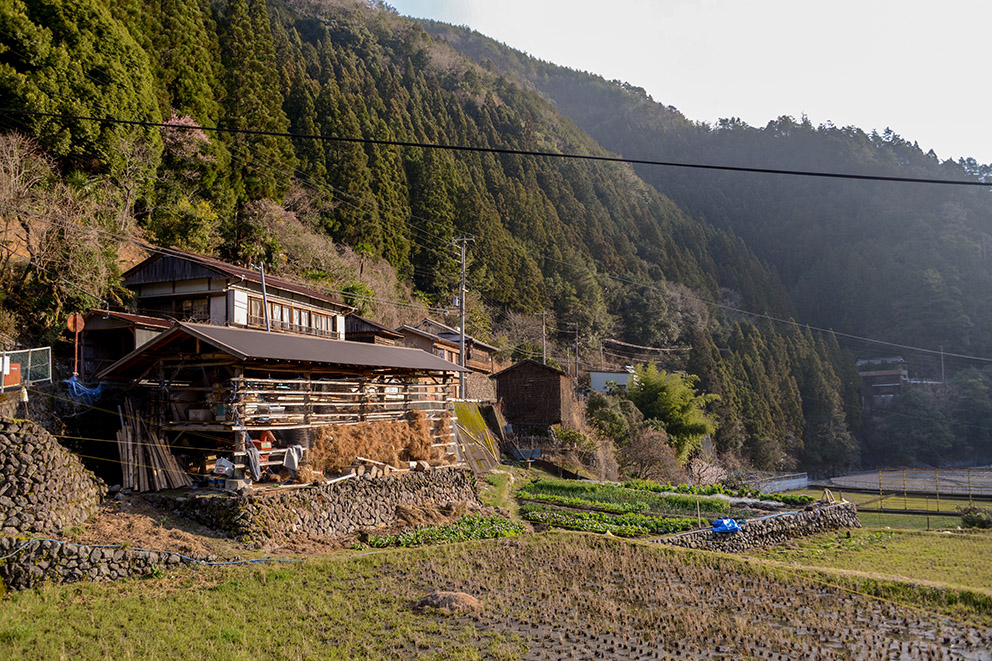 Datos del recorrido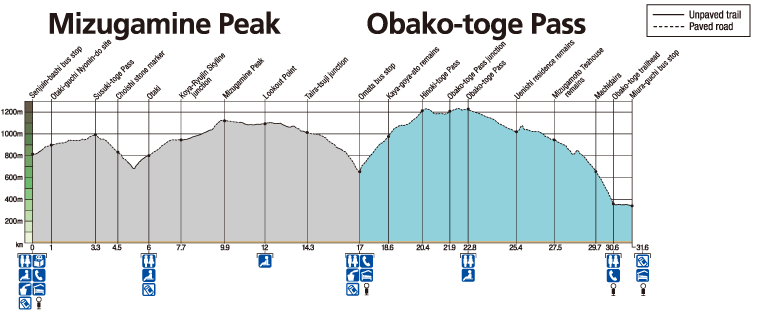 Distancia
~14.5 km (~9 mi)
Tiempo
6~8 hrs
※Walking times vary. Please plan accordingly.
Nivel de dificultad
5 What is difficulty rating?
Desnivel positivo total
~740 m (~2400 ft)
Desnivel negativo total
~1090 m (~3600 ft)
Acceso
The Kohechi is a remote mountainous trail with only irregular community buses operating between villages. Those hiking the Kohechi route should be fit and well enough prepared to be able to walk the distances between villages each day.
Alojamientos
Mapas de ruta
Other Kohechi Routes