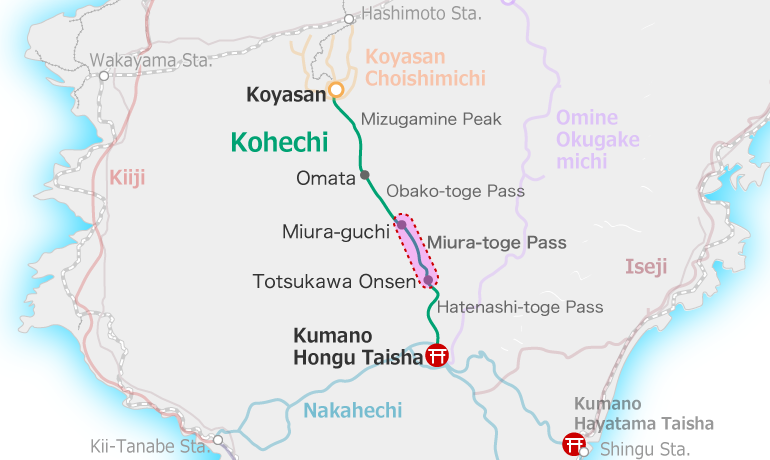 Aperçu
Miura-guchi à Totsukawa Onsen
Pour rejoindre les sentiers de randonnée depuis l'arrêt de bus Miura-guchi, passez entre des bâtiments qui mènent à un pont suspendu au dessus de la rivière. Après l'avoir franchi, une longue montée vous guidera jusqu'au col.
Les 10 premiers kilomètres jusqu'au col de Miura-Toge sont des chemins de montagne, s'en suit 8 km de route, sur la départementale 425, parallèle à la rivière Nishi-gawa, jusqu'à Totsukawa Onsen.
L'hôtel Subaru, situé le long de la route, dispose de bains de sources thermales ouverts au public en journée.

Il se trouve à environ 2 km de la zone centrale de Totsukawa Onsen. Le village de Totsukawa s'étend le long de la côte d'un lac artificiel.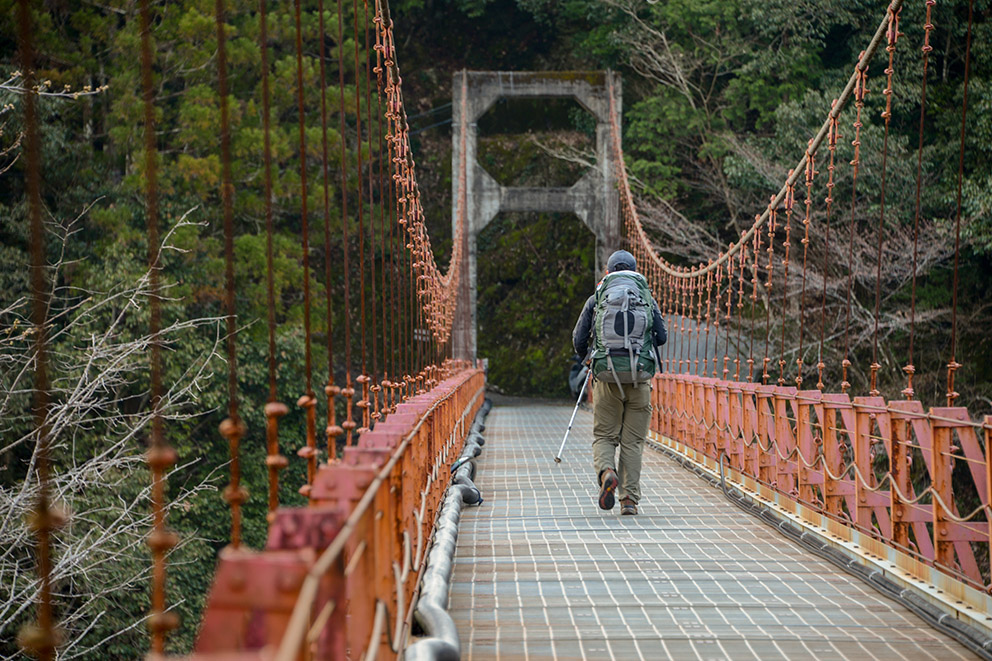 Données de la course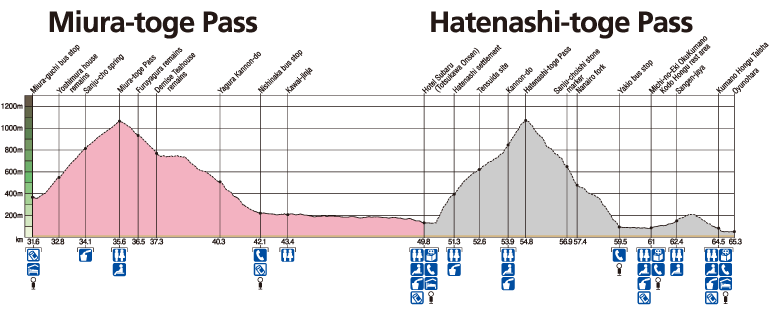 Distance
~18 km (~11.2 mi)
Durée
7~9 hrs
※Walking times vary. Please plan accordingly.
Niveau de difficulté
4.5 What is difficulty rating?
Altitude maximale totale
~815 m (~2700 ft)
Altitude minimale totale
~1050 m (~3400 ft)
Accès
The Kohechi is a remote mountainous trail with only irregular community buses operating between villages. Those hiking the Kohechi route should be fit and well enough prepared to be able to walk the distances between villages each day.
Hébergements
Cartes des routes
Cartes des environs
Autres portions de la route de Kohechi