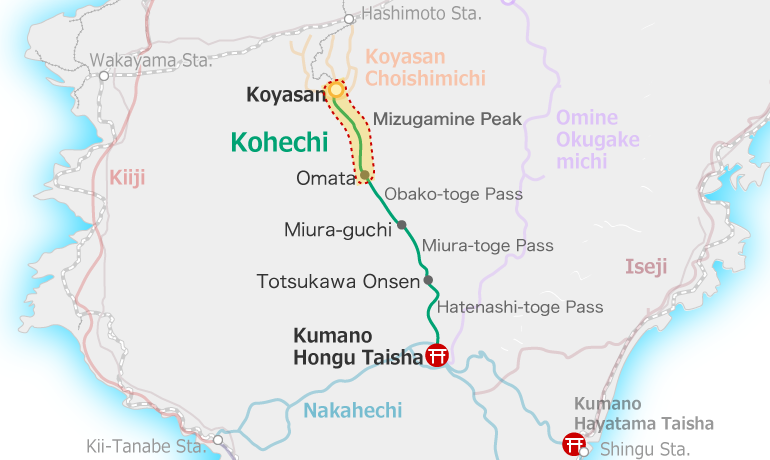 Aperçu
Koyasan à Omata
Cette portion de route débute à Koyasan et finit à l'arrêt de bus de Omata. Le sentier passe d'une route pavée près de Otaki, sur la route Koyasan-Ryujin Skyline, à un sentier forestier après la crête Mizugamine. Les chemins sont plutôt larges et faciles avec quelques portions plus escarpées dans les vallées dans les environs de Otaki (rivière Odono-gawa) et de l'arrêt de bus de Omata (rivière de Kawarabi-gawa).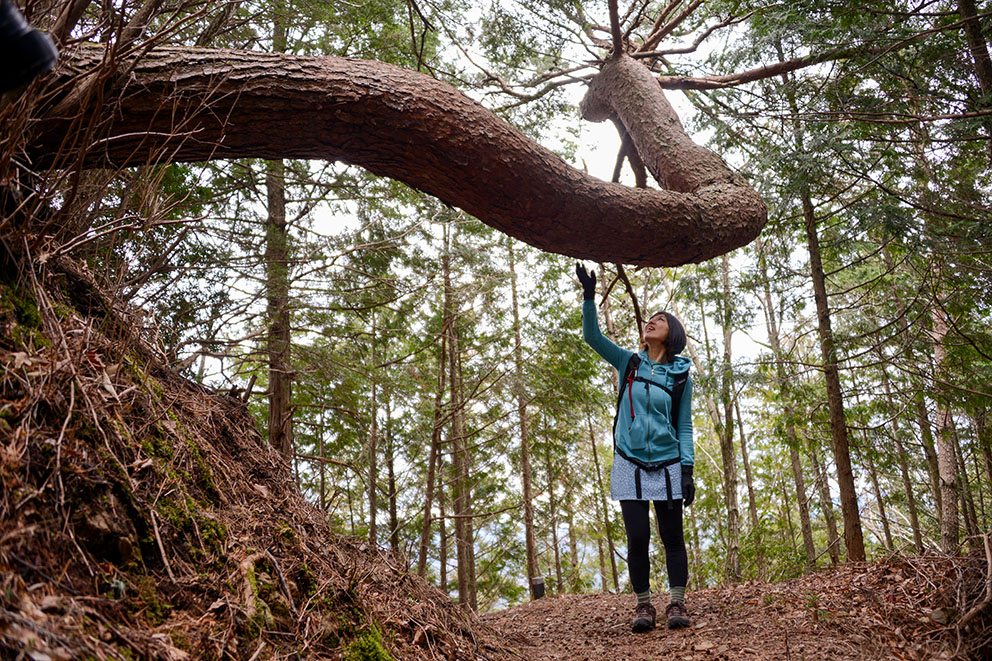 Données de la course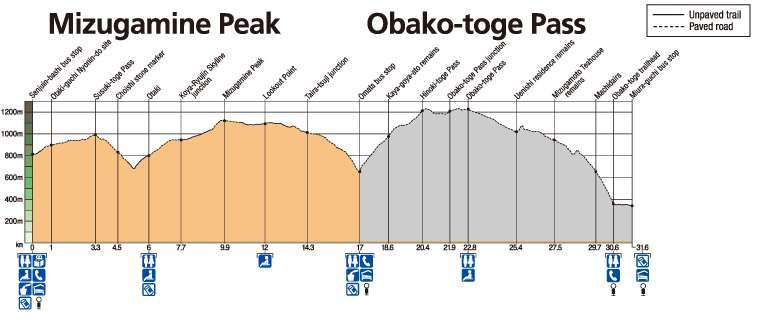 Distance
~17 km (~10.6 mi)
Durée
6~8 hrs
※Walking times vary. Please plan accordingly.
Niveau de difficulté
4.5 What is difficulty rating?
Altitude maximale totale
~690 m (~2300 ft)
Altitude minimale totale
~840 m (~2800 ft)
Accès
The Kohechi is a remote mountainous trail with only irregular community buses operating between villages. Those hiking the Kohechi route should be fit and well enough prepared to be able to walk the distances between villages each day.
Hébergements
Cartes des routes
Autres portions de la route de Kohechi