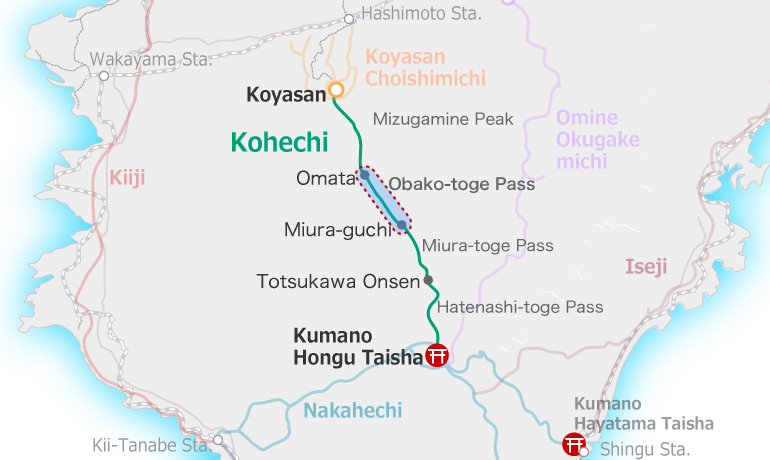 Aperçu
Omata à Miura-guchi
Il s'agit certainement de la journée la plus difficile et la plus « sauvage » du trek. Ce parcours de montagne en haute altitude est un des plus hauts sommets (1 344 m) de la région qui subit le poids des tempêtes qui s'élèvent sur la chaîne de montagnes depuis l'océan. Le temps peut être rude et changer rapidement, avec des conditions météorologiques souvent brumeuses. Tandis que de fortes pluies s'abattent au sommet, il peut faire beau dans les vallées.
Suite à de fortes pluies près du sommet des détours peuvent être mis en place, soyez attentifs à la signalétique.
Les chemins nord et sud du pic de Obako-toge sont vraiment différents. Alors qu'au nord les sentiers sont larges et de faible inclinaison, la partie sud est plus sauvage avec des sentiers parfois étroits et abruptes.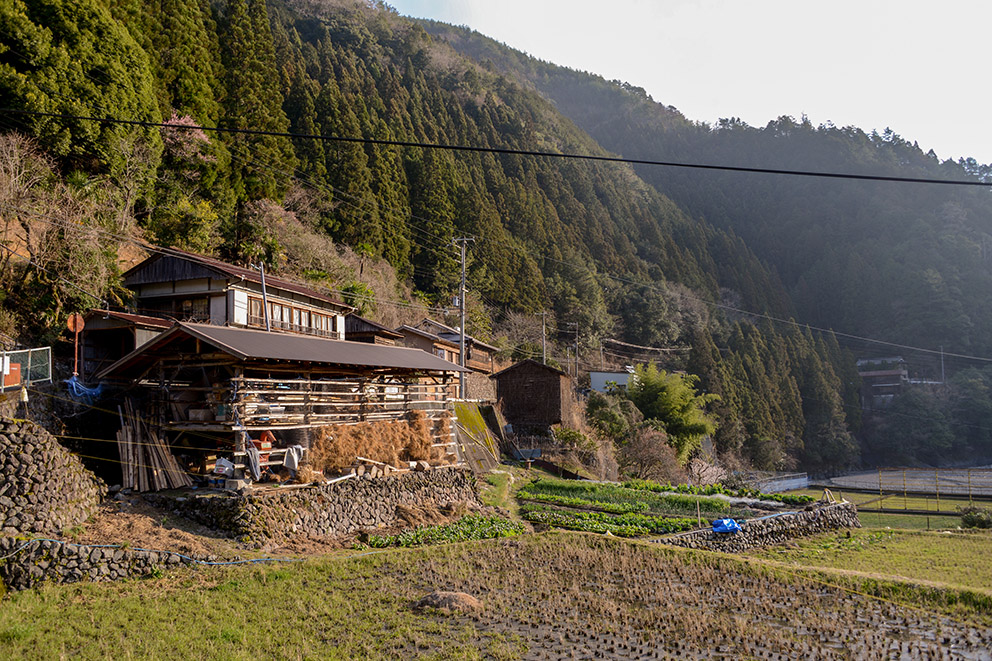 Données de la course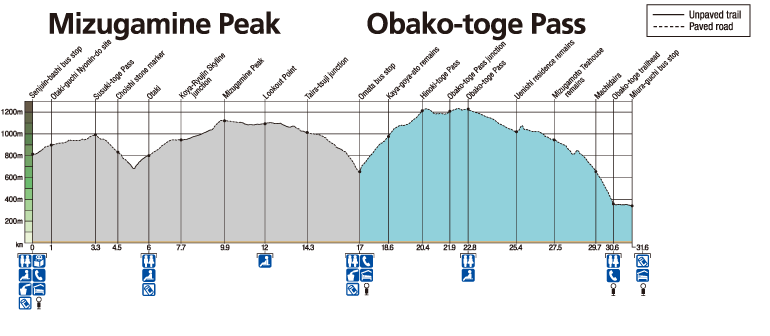 Distance
~14.5 km (~9 mi)
Durée
6~8 hrs
※Walking times vary. Please plan accordingly.
Niveau de difficulté
5 What is difficulty rating?
Altitude maximale totale
~740 m (~2400 ft)
Altitude minimale totale
~1090 m (~3600 ft)
Accès
The Kohechi is a remote mountainous trail with only irregular community buses operating between villages. Those hiking the Kohechi route should be fit and well enough prepared to be able to walk the distances between villages each day.
Hébergements
Cartes des routes
Autres portions de la route de Kohechi