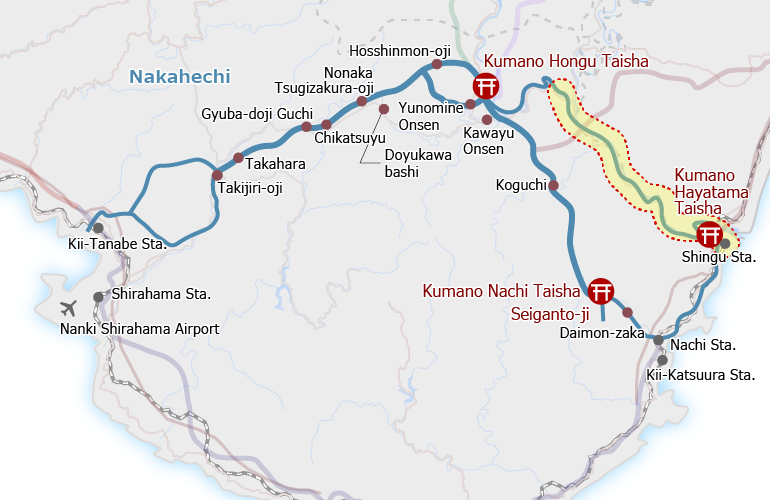 Aperçu
La rivière Kumano-gawa est un point de repère important de la région de Kumano, divisant la péninsule de Kii en son centre, du nord au sud. Elle servait de route pour le transport et était autrefois un lien vital pour les communautés des montagnes et les pèlerins. Traditionnellement, les pèlerins voyageaient par bateau de Kumano Hongu Taisha à Kumano Hayatama Taisha située à l'embouchure de la rivière.
Cette voie d'eau sacrée est aussi considérée comme un objet de culte. Étant donné ses aspects spirituels ainsi que son utilisation dans la région de Nakahechi des chemins de pèlerinage de Kumano Kodo, la rivière est reconnue par le Patrimoine Mondial de l'UNESCO comme faisant partie des « Sites sacrés et chemins de pèlerinage dans les monts Kii ».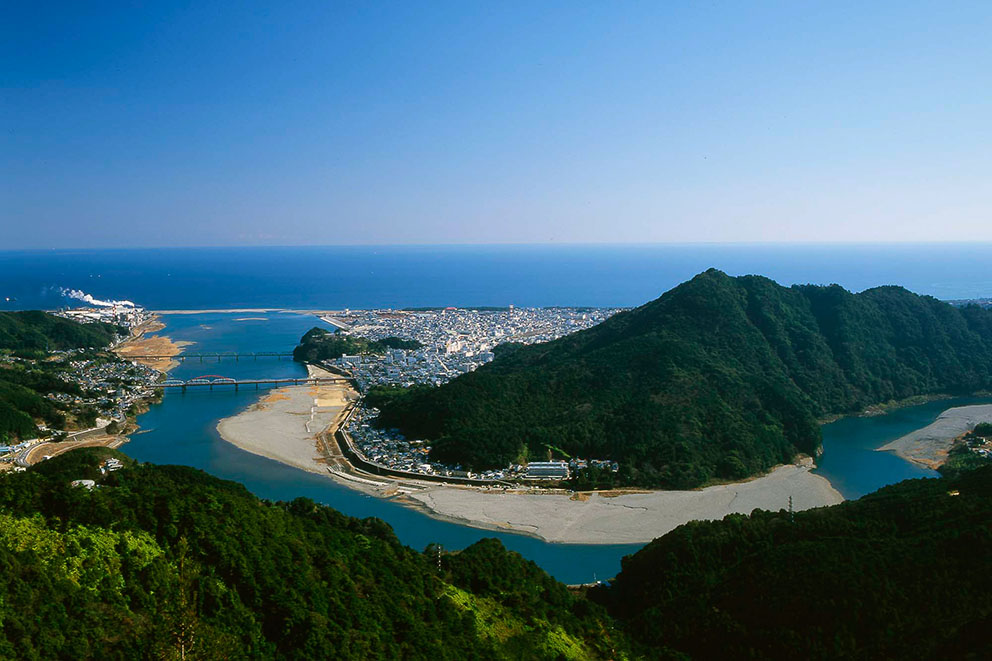 Activités de la rivière Kumano-gawa
La rivière Kumano-gawa et ses affluents offrent une belle diversité d'activités. Naviguer sur la rivière est un moyen fantastique de découvrir la région de Kumano d'un point de vue unique.
Traditional Boat Tour
Experience Kumano on the river! For over 1000 years pilgrims have been making the journey to Kumano.

The Kumano-gawa River was a vital section of the Kumano Kodo pilgrimage route between Kumano Hongu Taisha in Hongu, and Kumano Hayatama Taisha in Shingu.

Visitors are able to journey in traditional wooden flat-bottom boats as pilgrims have been doing for centuries. This is a unique and fun way to get a river view perspective of Kumano's spiritual landscape.
Accès
Horaires des bus. .
Buses run from the Hongu and Shingu areas. Bus Timetable No. 4 from Hongu (southbound). Bus Timetable No. 3 from Shingu (northbound)
Arrêt de bus les plus proches
Hongu Taisha-mae, Shingu Station (début), Michi-no-eki Kumano-gawa Boat Tour (arrivée)
Dorokyo Gorge Jet Boat Tour
Des bateaux à moteur parcourent les rivières Kumano-gawa et Kitayama-gawa jusqu'aux Gorges de Dorokyo.
NOTE: As of January 2021, the Jet Boat Tour will be suspended.
Données de la rivière Kumano-gawa
| | |
| --- | --- |
| Longueur | 183 km |
| Source | la chaîne de montagne Omine, avec ses sommets allant jusqu'à 1 780 m d'altitude |
| Débit d'eau | 119 m3 /seconde |
| Bassin | 2 360 km2 |
| Affluent principal | rivière Kitayama-gawa |
Hébergements
To make the Kumano-gawa River part of your experience, visitors can add on the experience on an extra day while staying at Hongu area (Hongu Village, Yunomine Onsen, Kawayu Onsen, Wataze Onsen), Shingu area, or Nachi-Katsuura area accommodation.
Cartes des environs
Liste des guides de la route de Nakahechi
Section principale de la route de Nakahechi
Portion principale de la route de Nakahechi
Autres portions de la route de Nakahechi