Japan's Ancient Pilgrimage Network
For over 1000 years, people from all levels of society, including retired emperors and aristocrats, have made the arduous pilgrimage to Kumano. These pilgrims used a network of routes, now called the Kumano Kodo, which stretched across the mountainous Kii Peninsula.
The walk itself was an integral part of the pilgrimage process as they undertook rigorous religious rites of worship and purification. Walking the ancient Kumano Kodo is a fantastic way to experience the unique cultural landscape of Kumano's spiritual countryside.
In July 2004, the Kumano Kodo pilgrimage routes were registered as UNESCO World Heritage as part of the "Sacred Sites and Pilgrimage Routes in the Kii Mountain Range" property.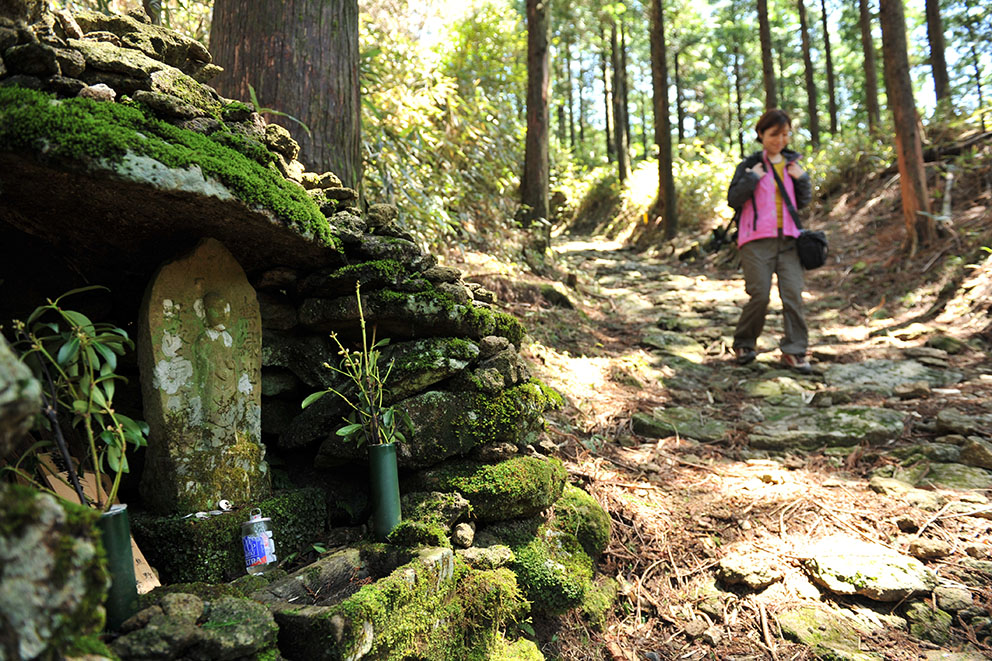 Routes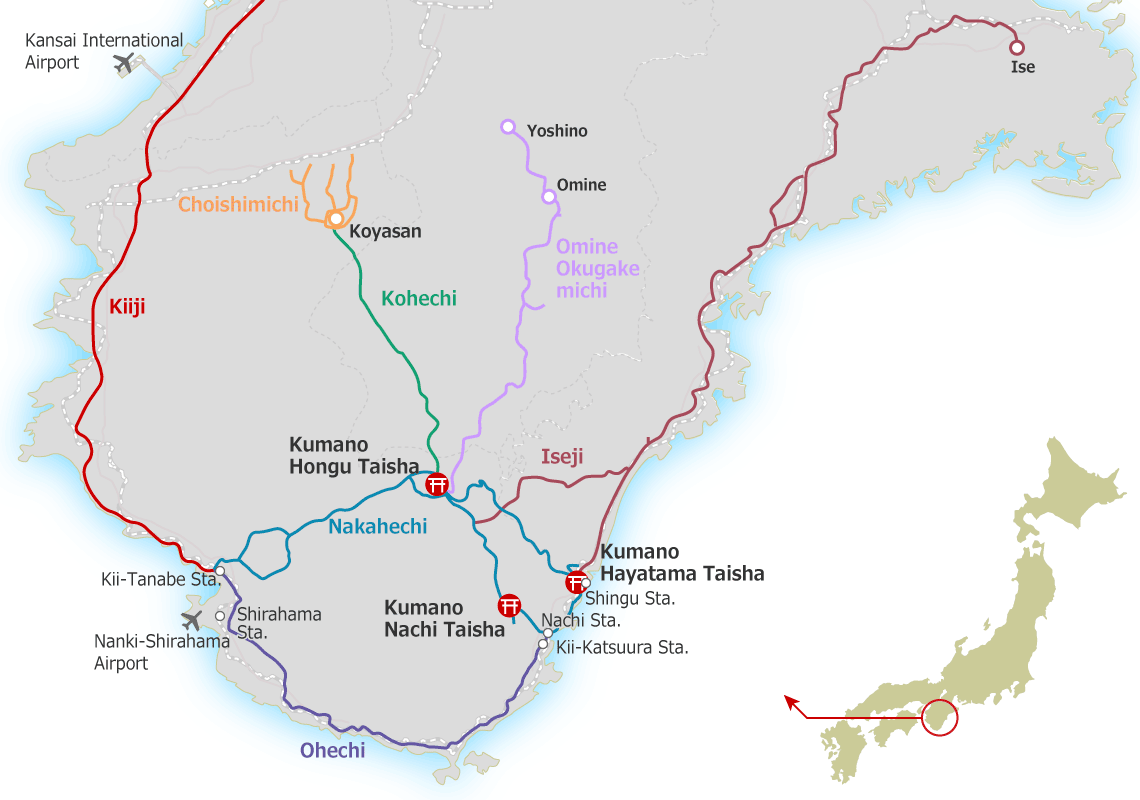 The Nakahechi pilgrimage route starts from Tanabe on the western coast of the Kii Peninsula and traverses east into the mountains towards the Kumano grand shrines. It is the most popular route for pilgrims from western Japan. Starting in the 10th century, the Nakahechi route was extensively used by the imperial family on pilgrimage from Kyoto. This trail has traditional lodgings in isolated villages along the way and is excellent for multi-day walks.
The Kohechi route cuts through the center of the Kii Peninsula from north to south, linking the Buddhist temple complex of Koyasan and the Kumano Sanzan. It is characterized by steep trails that cross over three passes of over 1000 meters elevation along its 70 km length. The Kohechi is an isolated walk on its northern sections, and hikers should be well prepared when attempting it.
The pilgrimage route runs south from Tanabe along the coast to Fudarakusan-ji Temple. The views from the well preserved passes offer expansive scenic vistas over the Pacific Ocean. During the Edo period (1603-1868), this route was used for both worship and sightseeing, and the beautiful landscape attracted many writers and artists.
The Iseji route runs along the east coast of the Kii Peninsula between Ise-jingu Shrine and the Kumano Sanzan. The use of this trail rose dramatically in the Edo period (1603-1868) with the increasing number of pilgrims to the Ise-jingu Shrine. After paying homage in Ise, devotees would continue on the Iseji route to Kumano. To prevent erosion from heavy rains, extensive sections were paved with picturesque cobblestones. This route has a diversity of mountain passes, bamboo forests, terraced rice fields, and beaches.