Overview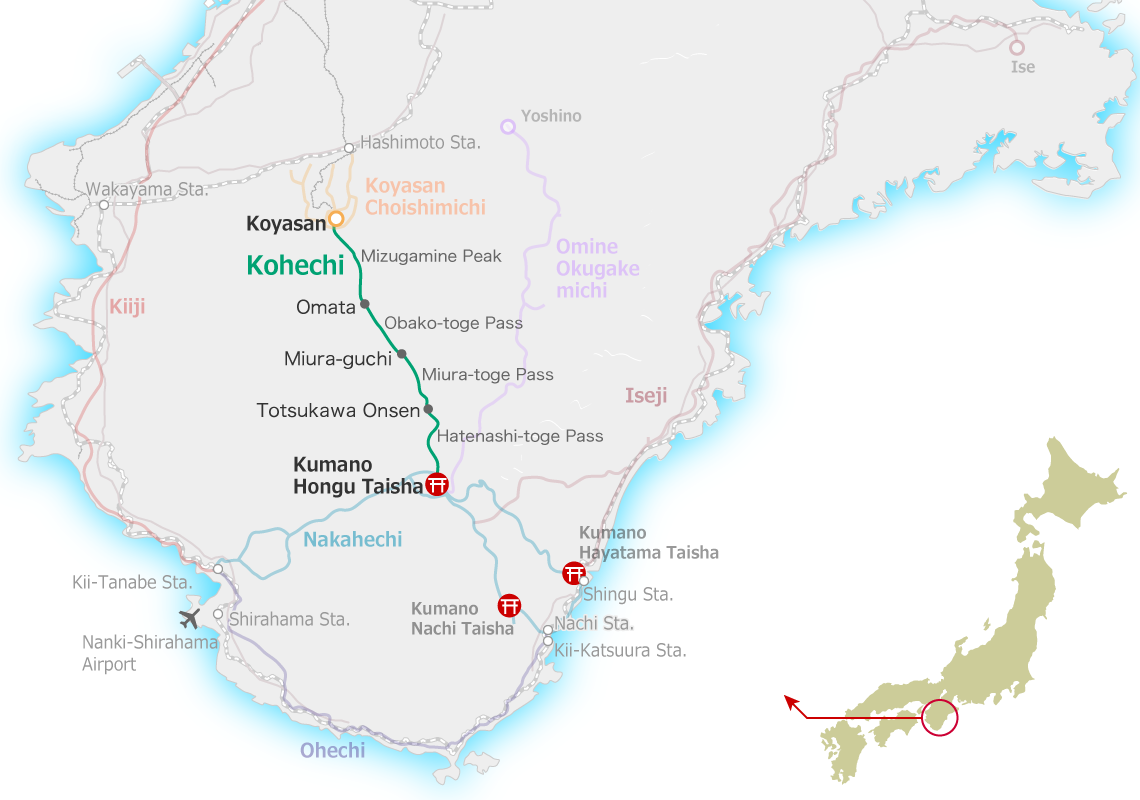 Mountainous Route to Kumano
The Kohechi Route of the Kumano Kodo pilgrimage network links two sacred sites in the Kii Peninsula: Koyasan and Kumano.

It was formulated in the 13th-14th centuries and served as a transportation and pilgrimage route as it was the shortest way connecting Koyasan and Kumano Hongu Taisha. There are four passes of over 1000 meters along the more than 65-km route, with small settlements located in the river valleys, with some enjoyable hot springs including Tostukawa Onsen.

The journey takes four days with overnights in Koyasan, Omata, Miura-guchi, Totsukawa Onsen, and the Hongu area (Yunomine Onsen, Kawayu Onsen & Wataze Onsen). The northern sections are isolated with limited transportation and facilities. It is technically closed from mid-December to mid-March because of the possibility of snow-bound passes, although the most southern, Hatenashi-toge, is open year-round.

This route is for experienced walkers and can be walked in both directions. The passes are high and subsequently, the weather is variable with much rain, wind, and fog. Please be prepared.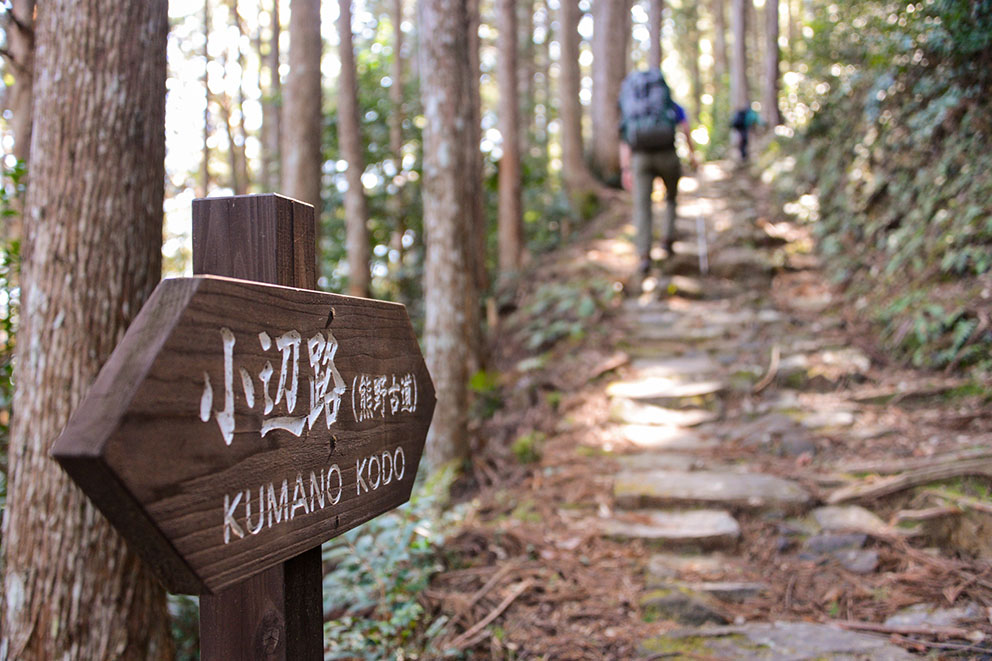 Course Data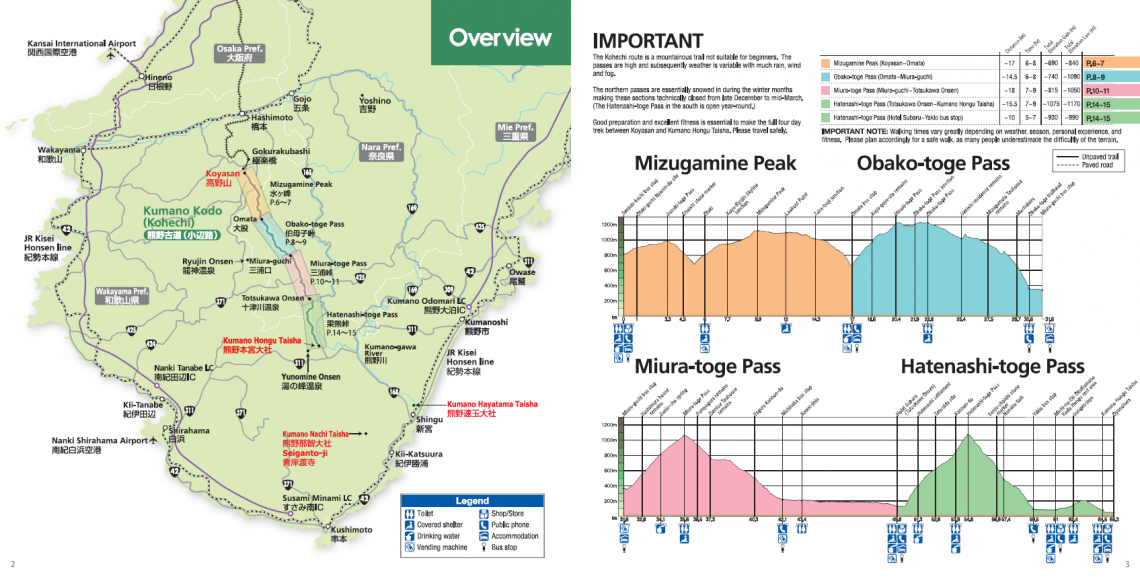 Kohechi Accommodation
Hongu Area Accommodation
Kohechi Route Guide List