Overview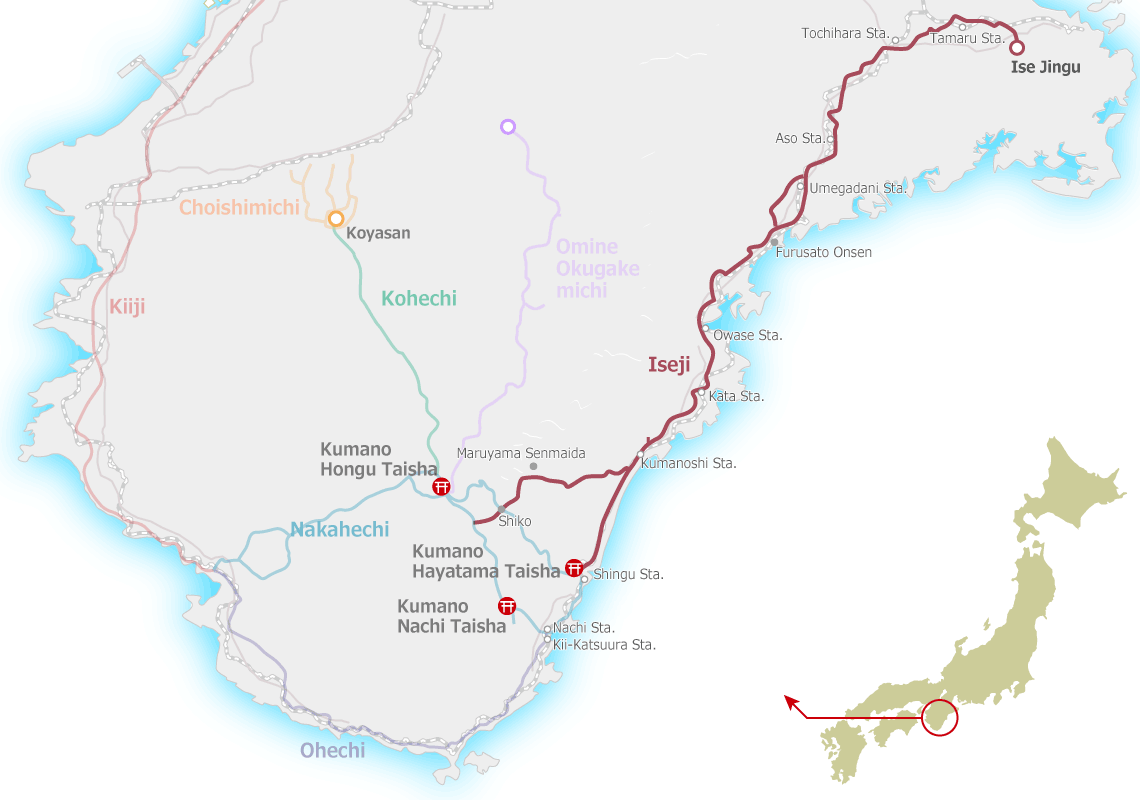 Eastern Route to Kumano
The Iseji is ~170 km long trail on the east coast of the Kii peninsula connecting Ise Jingu with the Kumano Sanzan and consists generally of north, central, and south sections. To trek the full length can take one to two weeks, but many of the shorter passes can be enjoyed as shorter day hikes because trailheads are often located near train stations.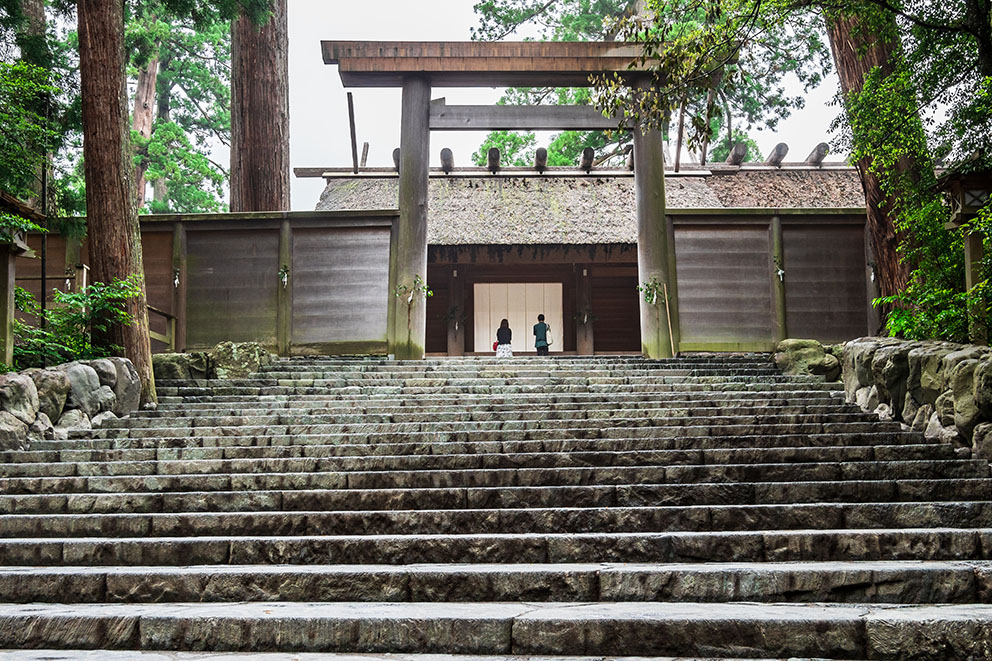 Course Explanations
NORTH | River Plains & Valleys
The ~70 km northern section begins at the Ise shrines and heads west through the fertile Miya-gawa River plain. This section is mostly flat on paved roads through habituated areas. As the mountains approach Meki-toge (a short pass) reconnects the route with the mighty Miya-gawa River. The trail follows the main road network upstream via the Ouchiyama-gawa river valley (a tributary of the Miya-gawa) to its headwaters and the first major mountain passes: Nisaka-toge and Tsuzura-toge.
CENTRAL | Inlets & Passes
Nisaka-toge and Tsuzura-toge passes mark the beginning of the ~75 km central section, a series of passes (many lined with cobblestones) connecting small coastal fishing villages. It is the core area of Iseji's UNESCO World Heritage property and the most popular section for hikers. The mountainous, rocky coastline features dramatic inlets, sometimes with long finger like bays lined with scenic beaches. Small islands dot the coastline, like they are floating on the ocean waves.
SOUTH | Beaches & Rice Paddies
Near Kumano City the coastal mountains give way to the southern section consisting of two trails: the main coastal route (Hamakaido) and a mountain route (Hongudo). The Hamakaido is a ~25 km length of gravel beach called Shichirimihama to Kumano Hayatama Taisha, and the inland mountain trail Hongudo leads to Kumano Hongu Taisha via the impressive terraced rice paddies of Maruyama Senmaida.