Notice of Temporary Closure

Due to the temporary closure of the KUMANO TRAVEL Travel Support Center as of Friday, April 1, 2022, last-minute travel arrangements is not possible.

Reservations can still be made 10 days or more in advance via the online KUMANO TRAVEL Community Reservation System.
https://www.kumano-travel.com/en

Luggage storage is available every day at the TANABE Tourist Information Center during regular hours.
For more information regarding Luggage Storage >>>>
Kumano Journey Gateway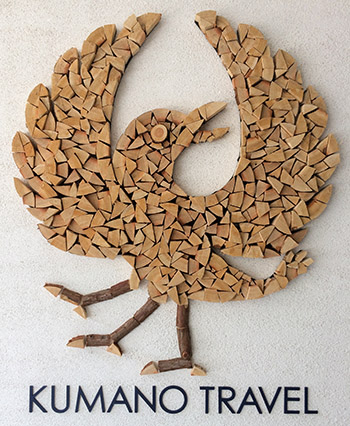 The Kumano Travel shop is dedicated to supporting visitors onsite, your Kumano Journey Gateway. It is located within short walking distance of the Kii-Tanabe station and is run by bilingual English/Japanese-speaking staff.
The design uses local cedar paneling and at the entrance is a wood mosaic of the sacred three-legged Yatagarasu crow, the symbol of Kumano.
There is a shop featuring local souvenirs, outdoor gear, and books. Tax-free shopping is available for combined purchases of over 5000 yen within the same store.
HEALTH CHECK POLICY

To limit the spread of the novel coronavirus (COVID-19), we ask all guests to fill out a form and check their body temperature to confirm their current health condition.
We apologize, but if guests have a body temperature of 37.5 degrees or higher, we might not be able to complete your request onsite.
Here is the link of Temporary Closures List.

Please refrain from camping in areas other than designated campgrounds.
If any questions, please contact us in advance.
Thank you for your understanding and cooperation.
Location
Less than one minute walk from JR Kii-Tanabe station.
Hours
9:00~18:00 year-round (

temporarily closed

)
Address
14-6 Minato, Tanabe City, Wakayama Prefecture, 646-0031, JAPAN
Travel Desk | Onsite Reservations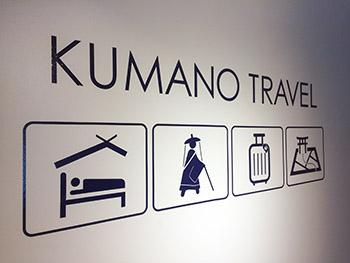 As accommodations are limited along the trail, pre-booking online with the Kumano Travel community reservation system is recommended.
Onsite reservations can be made at the Travel Desk by bilingual English and Japanese staff.
Please note that onsite reservations can take time and are NOT guaranteed. This is especially true during peak seasons.
It is best to do some research before you arrive to facilitate smooth bookings at the Travel Desk.
Reservations can take a little time, because the staff will need to call around so please include this into your plans.
If you do not have a KUMANO TRAVEL community reservation system account, please make one in advance as you will need one to make a booking onsite regardless.
Thank you for your understanding.
Accommodations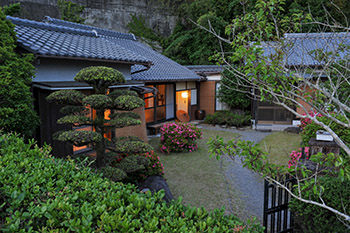 There is a selection of accommodations in the Kumano area.
Please view the options to have an idea of your preferences before visiting the Travel Desk, as this can speed up the reservation process.
Tours & Activities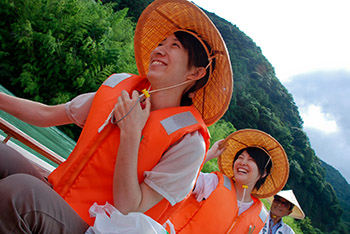 Why not join a tour or activity during your travels?
Tour and activity reservations are available at the Travel Desk.
Water activities such as traditional boat tours and log-rafting are especially popular in summer.
Luggage Storage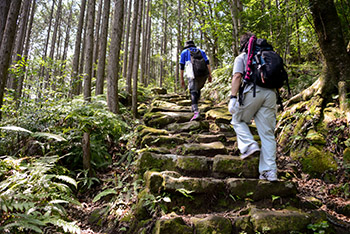 Travelling in the area for a few days and need to store your excess luggage?
If yes, then this service is a great option.
There is no limit to the number of pieces or the length of storage. Prior reservations are not necessary.
Price: 500 yen per piece per day
NOTE: Remember that shop hours are 9:00~18:00. Drop-off and pick-up are only available during this time.
Luggage Shuttle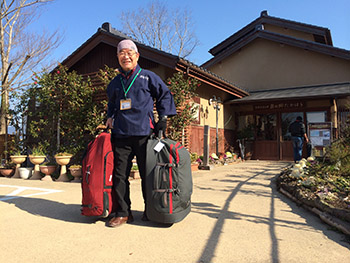 Need to ship some of your luggage to your next destination last minute?
This service is very popular with trekkers and pilgrims on the Kumano Kodo. It is a great service to lighten your load while visiting the area.
Delivery is only available to accommodations along the Kumano Kodo route.
If you require luggage shuttle service on the same day to the Takijiri, Takahara, Chikatsuyu, Nonaka and Hongu areas then the cut-off time is 12:00 to drop off your luggage at the Kumano Travel shop.
Multiday luggage shuttle service is available.
To make your trip smoother we highly recommend that you pre-book luggage shuttle service beforehand.
Price: Depends on section and company.

NOTE: Luggage shuttle is only deliverable to accommodations with confirmed reservations. Some accommodations are not available for luggage delivery.
Arranging daily luggage can take time. We kindly ask that if you do not have a KUMANO TRAVEL account, please make one before visiting the support center to help speed up the process.
Itinerary Support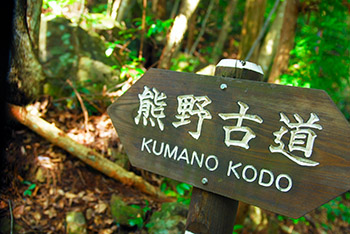 The Kumano area is large and diverse. Let our local, friendly staff support you to organize a visit that suits your needs.
Often it is helpful to do some research before visiting the travel desk which can speed up the process.
Shop
Local Souvenirs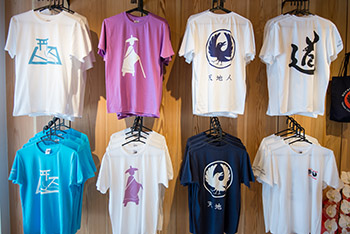 The shop section of the Travel Support Center is in the front area and features souvenirs, such as original t-shirts and local crafts.
Outdoor Gear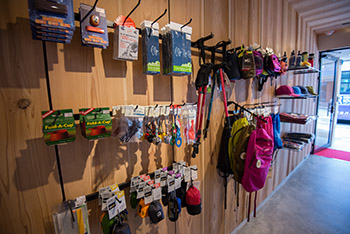 A small outdoor gear section offers trekkers a last-minute chance to buy essentials such as hats, water bottles and trekking poles.
Books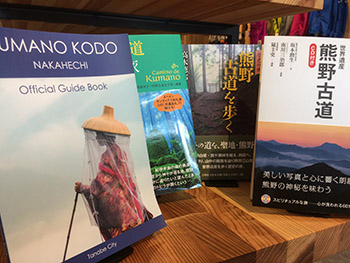 A small selection of books are available in Japanese and English, including the "Kumano Kodo Nakahechi Official Guide Book".
Tax Free Shopping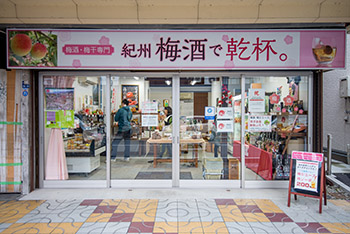 The Kumano Travel shop is registered as tax free! For purchases of over 5000 yen in combined value from designated shops taxes are returned.
The registration for tax refund is at the "Tanabe en+" across the street from Kii-Tanabe station. By the way, "Tanabe en+" offers free testing of local umeshu liqueur! Money back and free drinks, makes for a great shopping experience!
Ask staff for more information.