Puesto de control de peregrinación
Chikatsuyu es un pueblo pequeño y tranquilo (450 habitantes) que se encuentra en la base del sendero de montaña en el río Hidaka-gawa, aproximadamente a un kilómetro al este de la estatua de Gyubadoji a lo largo del Kumano Kodo. Posadas y un par de pequeños restaurantes corren a lo largo de la carretera principal que corre de este a oeste. El área cuenta con un antiguo árbol de cerezos en flor, un antiguo cementerio de guerreros, un centro de experiencias locales y Chikatsuyu-oji. Hay un par de pequeñas tiendas locales.
Busque carteles pequeños, de madera y ligeramente alargados en los patios de las residencias a lo largo de las calles para encontrar lugares históricos de las posadas del período Edo (1603-1867).
Unos cientos de metros hacia el sur a lo largo del río se encuentra el Museo de Arte Kumanokodo Nakahechi, y más lejos está el Kodo Aruki-no-Sato Chikatsuyu, donde hay una tienda de comestibles A-Coop más grande, ideal para comprar almuerzos o bocadillos para el próximo. Caminata de un día a Hongu. Otro restaurante está cerca.
Chikatsuyu también tiene dos campamentos cercanos (solo de habla japonesa).
For visitors by car who wish to walk or hike in the Chikatsuyu / Nonaka area, there is parking available next to the A-Coop grocery store along Highway No. 311, and in the public parking lot next to the Nakahechi Art Museum.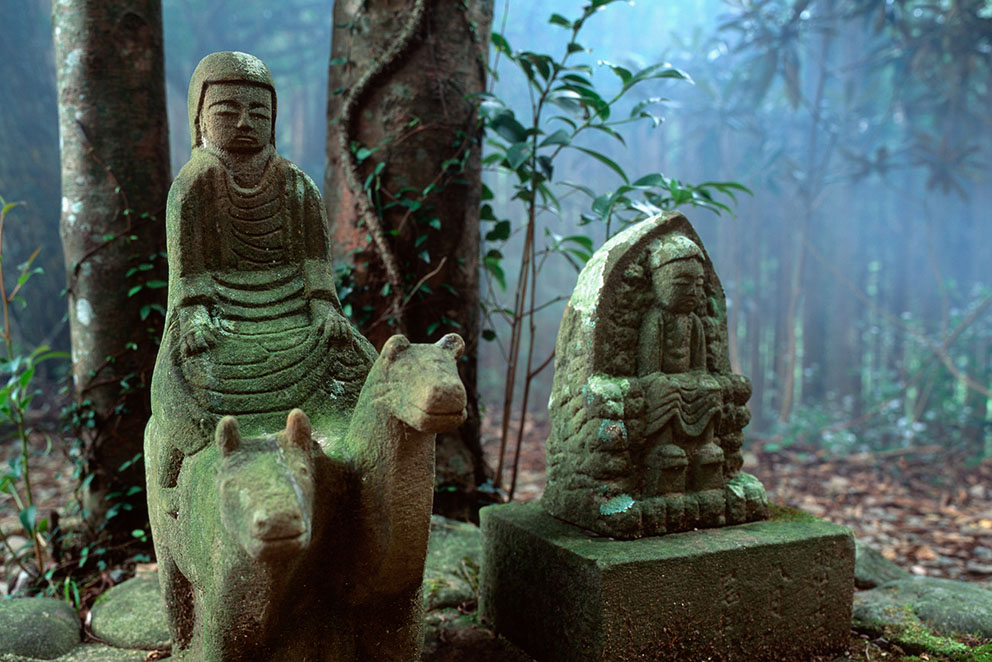 Area Accommodation
Chikatsuyu Access
Chikatsuyu is located about 50 minutes by bus from Kii-Tanabe Station.
Daily busses travel here between Tanabe and Hongu.
Nakahechi Bijutsukan (Art Museum) and Chikatsuyu-oji are the two main bus stops.
Buses run from Kii-Tanabe and Shirahama to Hongu.
Bus Timetable #1 (Eastbound), Bus Timetable #2 (Westbound).
Area Maps