Santuario en la cima de la montaña y cataratas sagradas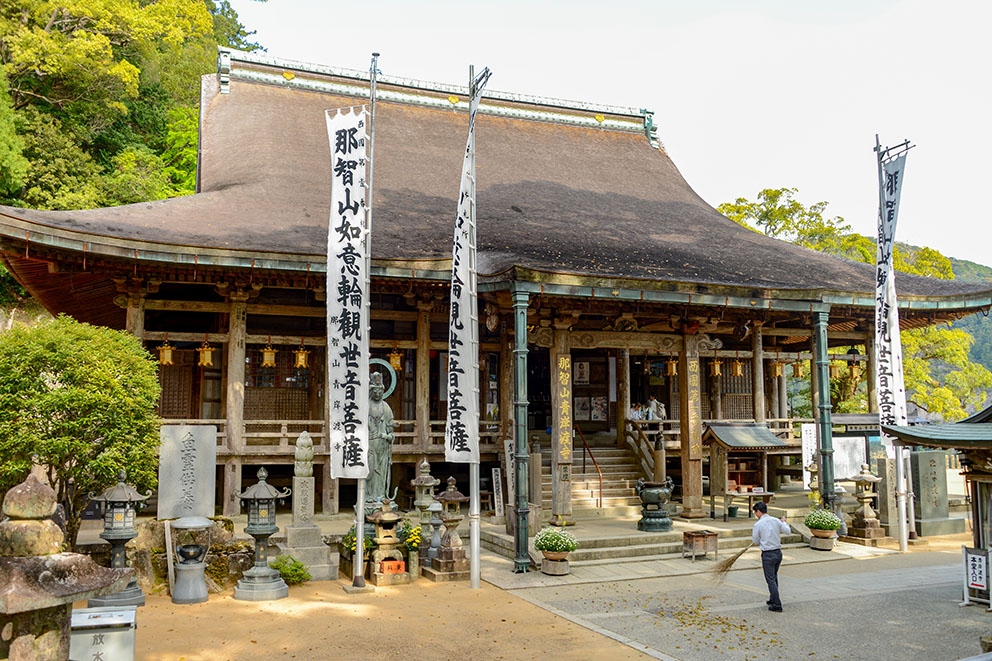 El santuario sagrado en la cima de la montaña de Nachisan ofrece no solo una vista refrescante de las cataratas Nachi, Kumano Nachi Taisha y el templo Seiganto-ji, sino también una visión del Océano Pacífico en la distancia.
Nachi, con su bosque primordial y las cascadas de una sola gota más altas de Japón, ha sido un foco natural de adoración que se remonta al siglo IV.
Se encuentra a 25 minutos en autobús de la estación Kii-Katsuura y a 17 minutos de la estación Nachi. Los autobuses locales llevarán a los pasajeros hacia / desde las estaciones Kii-Katsuura o Nachi, al estacionamiento de Daimonzaka y al comienzo del sendero, o hasta la entrada a las cataratas Nachi oa la parada de autobús Nachisan.
La pendiente Daimon-zaka es un popular paseo verde de 600 metros por escalones gigantes del siglo XIV entre cedros de 900 años.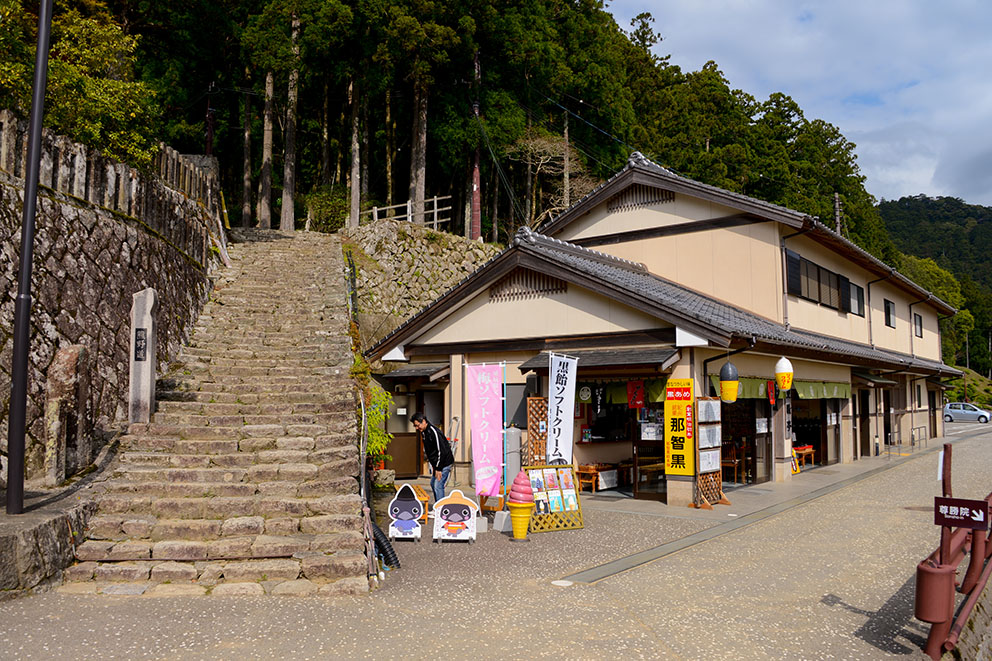 Descripción general del templo Amida-ji y el monte Myohozan
El templo Amida-ji se encuentra en el monte Myohozan (elevación: 750 metros) sobre Kumano Nachi Taisha. Se consideraba el Koyasan para mujeres (nyonin Koya) porque las mujeres estaban prohibidas en Koyasan en el Japón premoderno. Kumano siempre ha sido un lugar sagrado amigable para las mujeres y este templo fue venerado por mujeres peregrinas y estuvo estrechamente asociado con las monjas Kumano bikuni que propagaron la fe Kumano en todo Japón.
El nombre monte Myohozan deriva de un episodio religioso en 703 cuando Renjaku Shonin, un monje de China, hizo una copia del Myoho Renge Kyo (el Sutra del loto) y lo enterró aquí durante su entrenamiento ascético. Se cree que Amida-ji fue fundada por Kukai (Kobo Daishi) en 815.
El templo Amida-ji está asociado con la adoración de Amida (el Buda de la compasión y la sabiduría) y se cree que representa una tierra pura. Es el pico más alto en el área de Nachi y el sitio de un cementerio, un lugar sagrado de muerte y renacimiento. Amida-ji fue una parte importante de la peregrinación de Kumano y se consideró un punto de pivote entre la tierra y el cielo.
El templo Amida-ji se puede encontrar en la esquina superior izquierda del mandara detallado de la peregrinación de Nachi.
The path from Seiganto-ji and Kumano Nachi Taisha shrine-temple complex to Amida-ji Temple is known as the Kakenuke-michi and was added to the UNESCO World Heritage «Sacred Sites and Pilgrimage Routes in the Kii Mountain Range» in 2016.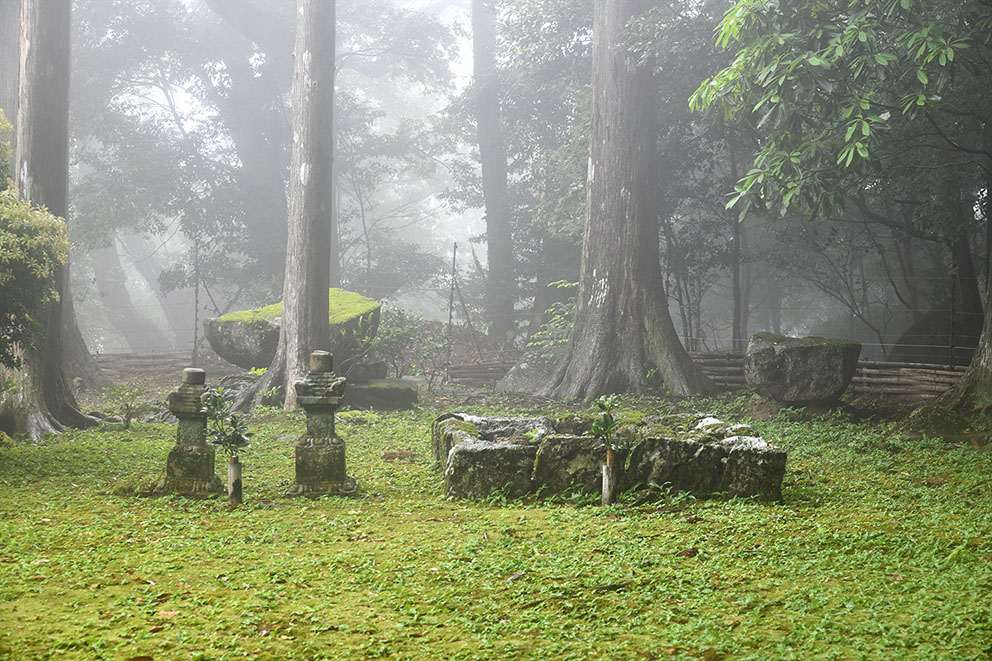 Alojamiento en Nachi
As accommodation on Nachisan is limited, Katsuura Village is a good option just ~25-minute bus ride away.
Nachisan Access
Nachisan is located a few kilometers northwest from Nachi Station on the southeastern coast of the Kii Peninsula.
Local trains to Nachi Station heading north and south run daily.
Express train access from nearby Kii-Katsuura Station one stop to the south.
Daily bus access is available from Shingu and Katsuura.
Buses run regularly between Shingu, Nachi, and Kii-Katsuura stations.
Bus Timetable #12 (Southbound), Bus Timetable #13 (Northbound).
Buses also run regularly between Nachisan, Nachi Station and Kii-Katsuura Station. Bus Timetable #8.
Nachisan Area Maps