Access to information and core sites for people from all walks of life on the Kumano Kodo has been a priority for centuries.

No less important has been the improvement of the access to key sites, public facilities and some accommodations for persons with disabilities. While still not perfect, some barrier-free options exist.
Access to Tourist Information Centers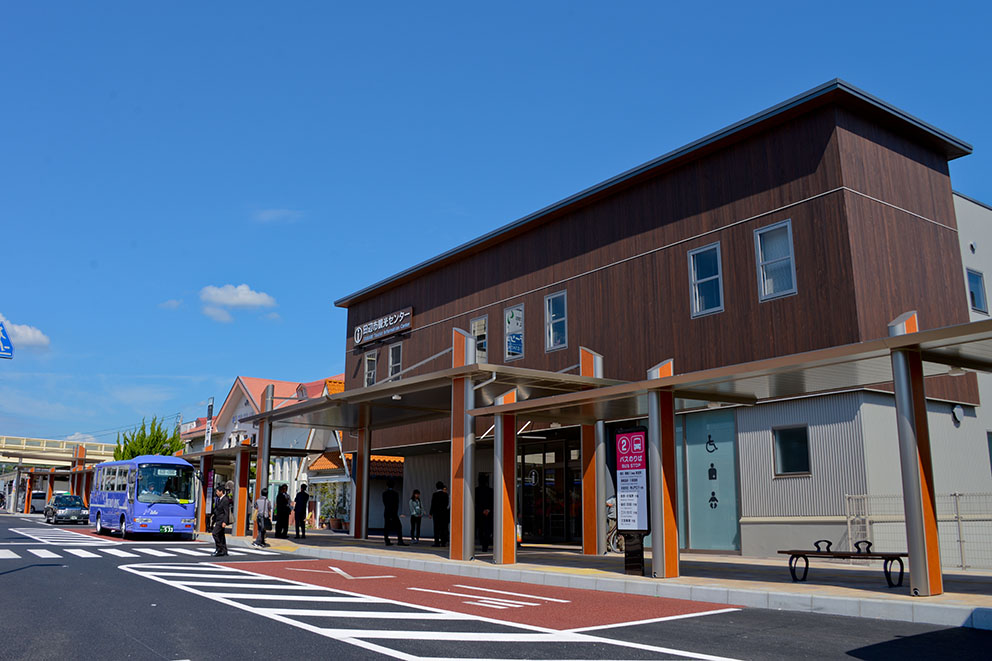 All Tanabe City tourist information centers have barrier-free access and multi-purpose toilet facilities.
TANABE Tourist Information Center (next to Kii-Tanabe Station)
Tanabe City Town Pocket Park (near Tokei-jinja shrine in Tanabe)
Kumano Hongu Heritage Center (across the street from Kumano Hongu Taisha)
KUMANO KODO KAN Pilgrimage Center (at Takijiri-oji)
Experiencing the Kumano Kodo Pilgrimage in Hongu
The Kumano Kodo pilgrimage trail is undulating and mountainous across the Kii Peninsula, and depending on the range of mobility of visitors, some of the trails might not be accessible.

But the Highlight section between Hosshinmon-oji and Kumano Hongu Taisha, featuring both natural and rural village roads, provides a range of accessible sites by taxi.

Additionally, certain sites and facilities offer some barrier-free access as noted below.


Kumano Hongu Taisha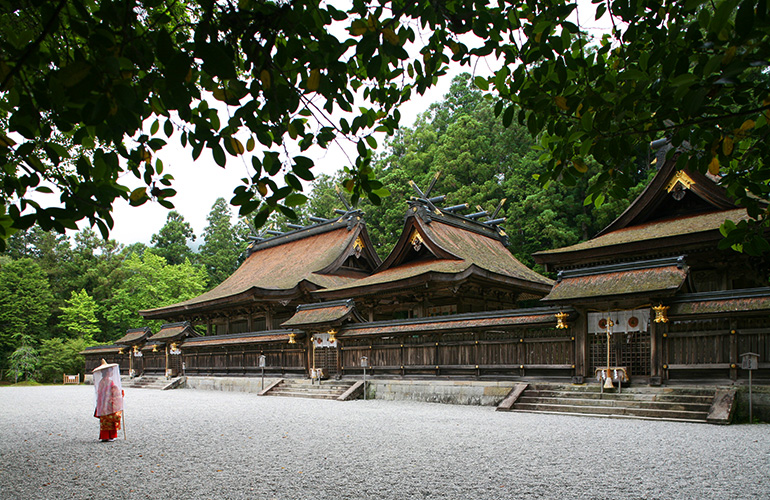 Kumano Hongu Taisha — one of the three grand shrines of the Kumano Sanzan pilgrimage — along with shrine-level parking for easier wheelchair access, has ramps in place alongside the Haiden ceremonial hall that allow access to the Honden inner shrine of the complex.

There is also ramp access to the cafe and souvenir shops located below the grand shrine at Zuihoden.
Hongu Area Trail Facilities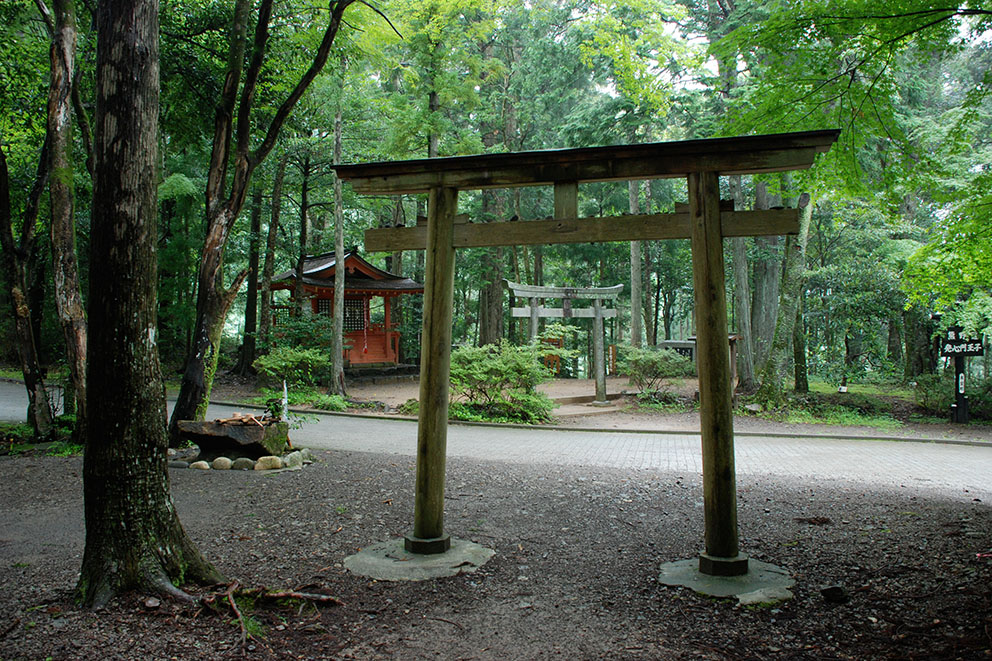 Hosshinmon-oji — one of the higher ranking subsidiary shrines along the Kumano Kodo close to Hongu — has a parking area with multi-purpose toilets and street access to the shrine.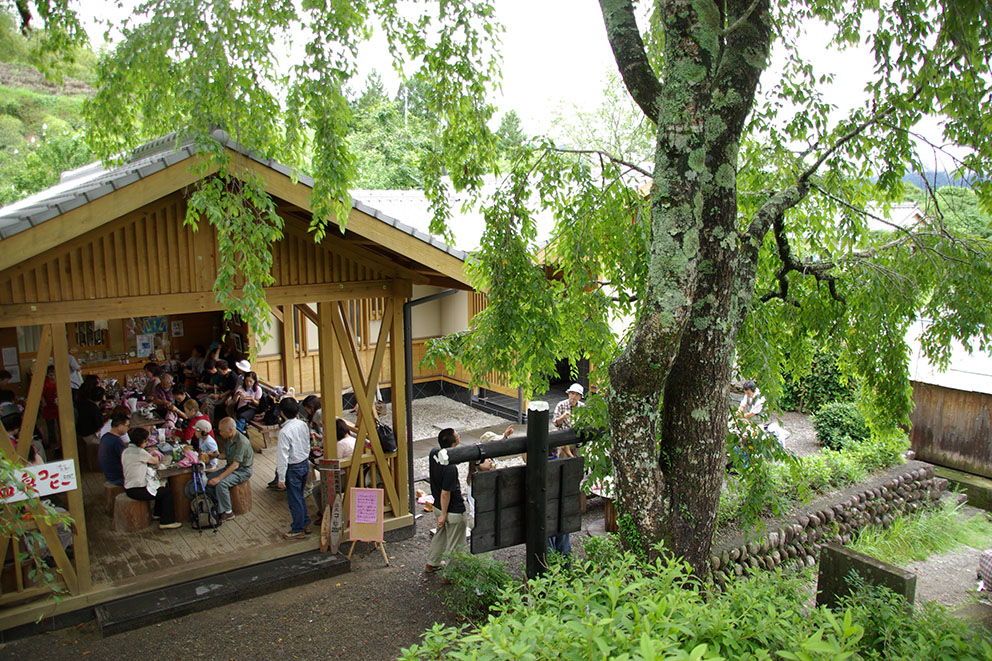 Fushiogami-oji is a popular lunch stop with nearby views of the Kumano mountains and small, local tea plantations.

It also has barrier-free toilet facilities.
Accommodations with Barrier-free Options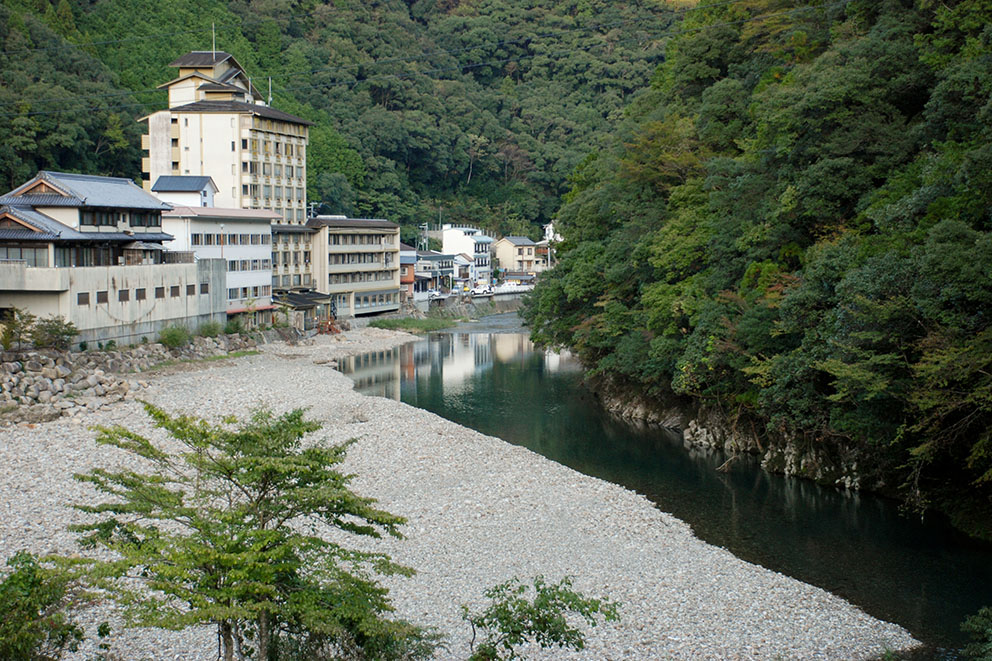 For those staying in the Kawayu Onsen area, Kawayu Midoriya has slope access for wheelchairs at the entrance, the lobby-level shop and elevators.
Western-style rooms on the third floor can be accessed directly after getting off the elevator.
While the facility is not wholly barrier-free, access to rooms and main areas is possible.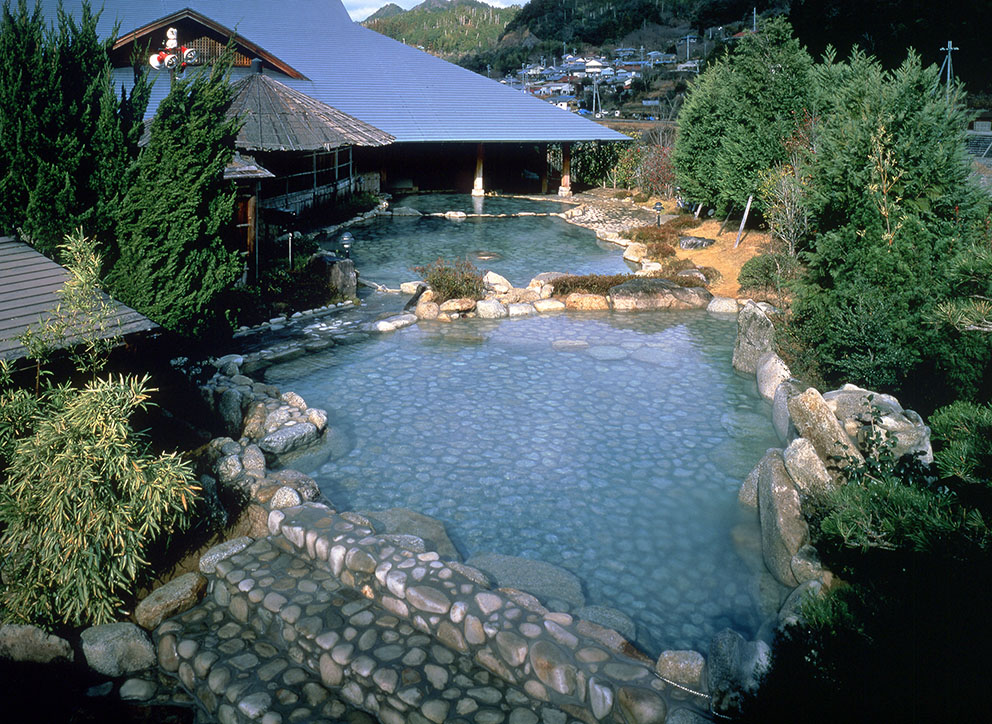 Wataze Onsen area is another lovely hot spring spot in Hongu.
While not completely barrier-free, Watarase Onsen Hotel Sasayurihas a slope at its entrance, and Watarase Onsen Hotel Yamayuri , has handrails and low-entrance points which might be easier for some that have mobility issues.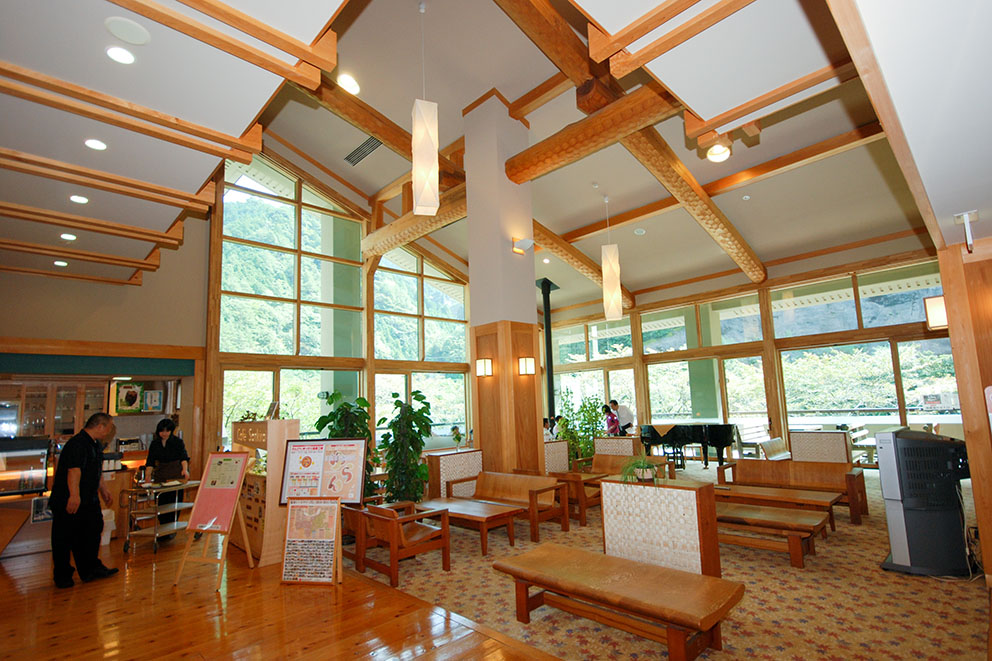 In the historic mountain onsen village of Ryujin, Kirari Ryujin Ryokan offers a barrier-free western-style room for up to 6 people with en suite barrier-free toilet, and an easier accessible in-room bath.
Transportation Options
Using a taxi is the best way for mobility-challenged guests to get around the Kumano area and visit the rural villages and historic sites amid the natural landscape.

There is some barrier-free access (such as elevators and the use of ramps to get on and off train cars) at train stations. But, trains do not travel to the interior of the peninsula. And there are some buses that offer wheelchair-adjustable seating and ramp-loading access, they do not operate on a regular schedule and may not be available for guests all the time.

There are three local taxi services in Tanabe City that provide accessible-friendly taxi options by reservation (Japanese only).
Meiko Taxi Company, 0739-22-2300
Daiichi Kotsu Taxi Company, 0739-23-3000
Minabe Taxi Company, 0739-72-2133