Japan Travel Awards 2023
The Japan Travel Awards recognizes destinations in Japan that excel in their efforts to promote diversity, inclusion, sustainability, and hospitality that welcomes all. We are thrilled to be the recipients of this worthy award.
Best Sustainable Travel
Awarded to destinations committed to meeting the global sustainable development goals and such that have implemented innovative and sustainable business models that unite local communities, businesses and authorities to successfully realize these goals.
Winner: Kumano Kodo (Tanabe City Kumano Tourism Bureau | Tanabe, Wakayama
Kumano Kodo is the collective term for an ancient pilgrimage network in the Kii Peninsula on Honshu, Japan's main island. For over 1000 years, this region has welcomed people from all levels of society who had traveled for days and months to make the arduous pilgrimage to Kumano. Present-day visitors can walk on these ancient routes, staying in small rural villages and immersing themselves in the local culture. Walking the Kumano Kodo provides an unforgettable experience for the active, inquisitive traveler searching for an immersive journey into Japan's spiritual countryside. In July 2004, the Kumano Kodo pilgrimage routes were registered as UNESCO World Heritage as part of the "Sacred Sites and Pilgrimage Routes in the Kii Mountain Range" property.
The Tanabe City Kumano Tourism Bureau is a multiple award-winning DMO that has devoted years to developing the local infrastructure around the Kumano Kodo to encourage responsible regional tourism. In collaboration with local businesses and communities, they have updated local signage along the routes to be more transparent and bilingual, introduced travel information in various languages, and improved the regional transportation system and services to better meet the needs of travelers and residents. They have developed a unique bilingual reservation system to support bookings at local inns. Through workshops and seminars, they have also provided local business owners with the knowledge to welcome diverse groups of travelers. The Bureau's work is an outstanding example of a unique travel ecosystem that benefits local communities, preserves local culture, and invites travelers to a sustainable journey.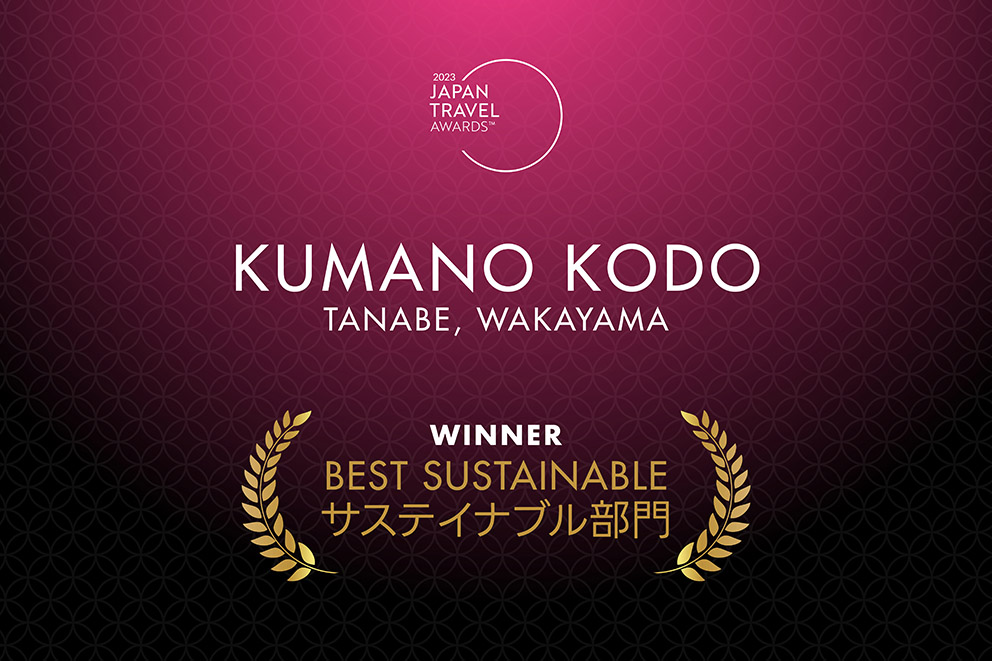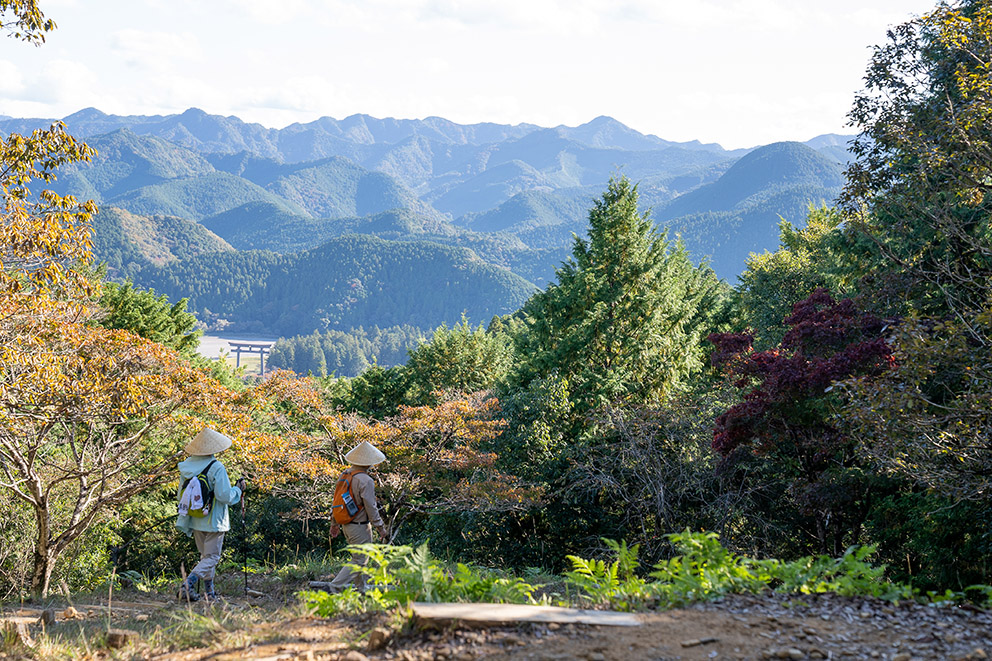 Awarded for: Tanabe City Kumano Tourism Bureau's work to develop the Kumano Kodo area as a top-class travel destination covers multiple essential factors in sustainable tourism and successfully addresses several Sustainable Development Goals. The Award was presented to the Bureau for a number of reasons: Continuous effort to provide responsible tourism that gives back to the community; the realization of sustainable tourism by encouraging cooperation and collaboration within the community; efforts to promote diversity and inclusion in line with a diverse society; and the high level of essential multilingual information and tourism development that is beneficial to various groups of travelers. Thanks to the Bureau's tireless efforts, today Kumano Kodo is a top-class international destination and one of Japan's most well developed tourism destinations that encourage responsible tourism.
Comments from the judges (excerpt):
A very forward-thinking DMO that has developed an admirable tourism ecosystem.
The region and Bureau's commitment to respecting the traditions, culture, and history of the land and connecting them to the future is carried out in an exemplary way.
Cooperation with the local community is paramount in creating a sustainable tourism destination. The Tanabe City Kumano Tourism Bureau has strong regional cooperation and has great potential to implement further improvements.