Le seigneur de guerre en exil & chemin de pèlerinage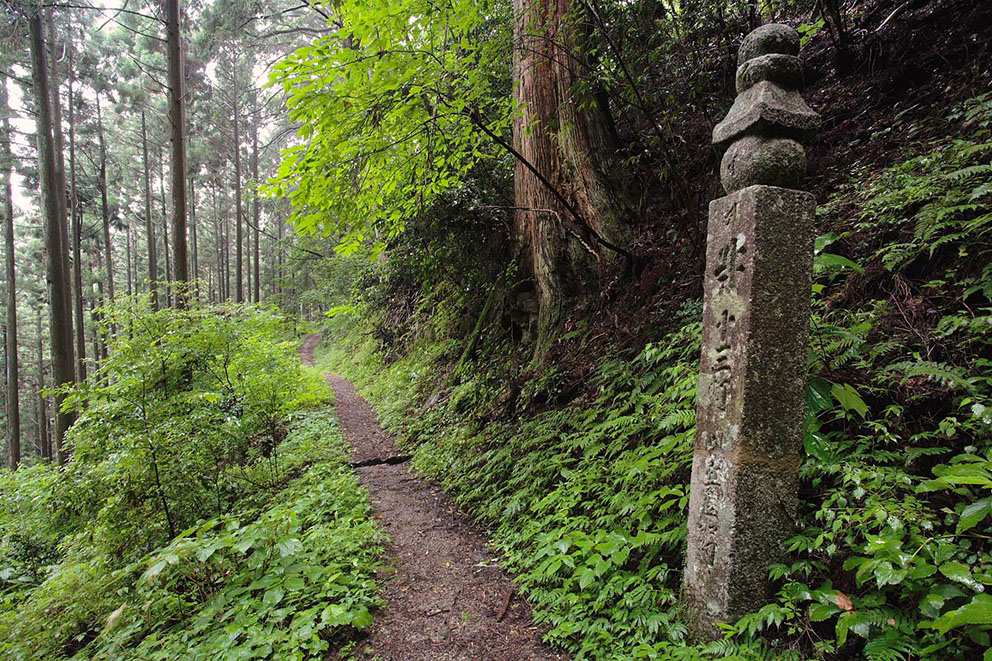 Tucked into northern Wakayama near the banks of the Kino-gawa River, is the town of Kudoyama, home-in-exile of 16th century warlord Sanada Yukimura, and starting point for the Choishimichi Pilgrimage route up to Koyasan.

Check out the museum to learn more about the Sanada clan, taste delicious local produce, or visit Jison-in Temple, 9th century residence for Koyasan-founder Kukai's mother, yet still revered today for its devotion to motherly issues.

Access to local historical sites and the start of the forested Choishimichi Pilgrimage route are close and easy to reach from Kudoyama Station.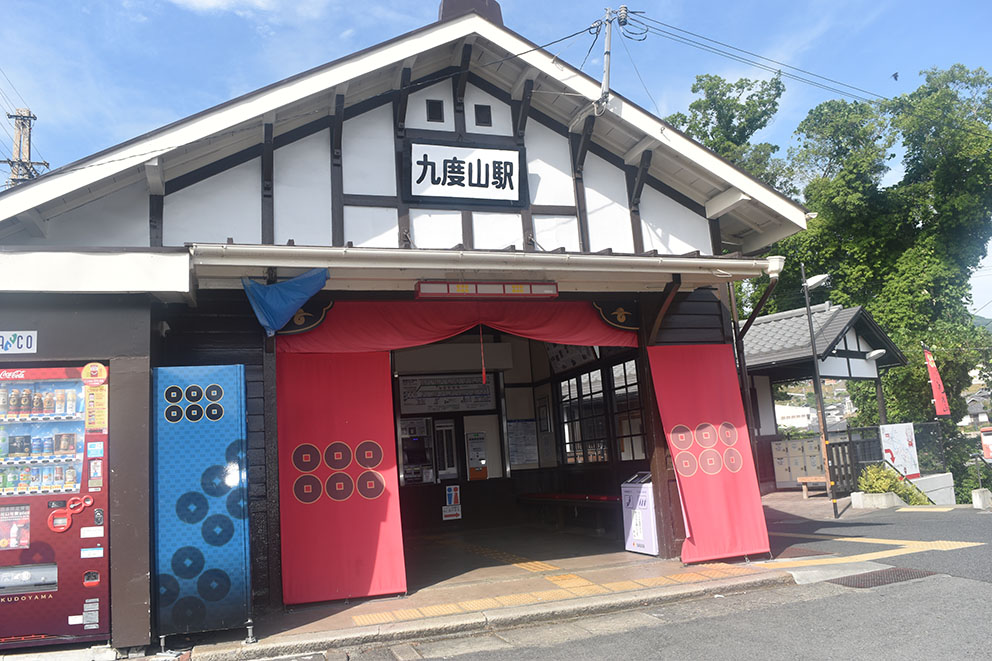 Jison-in Temple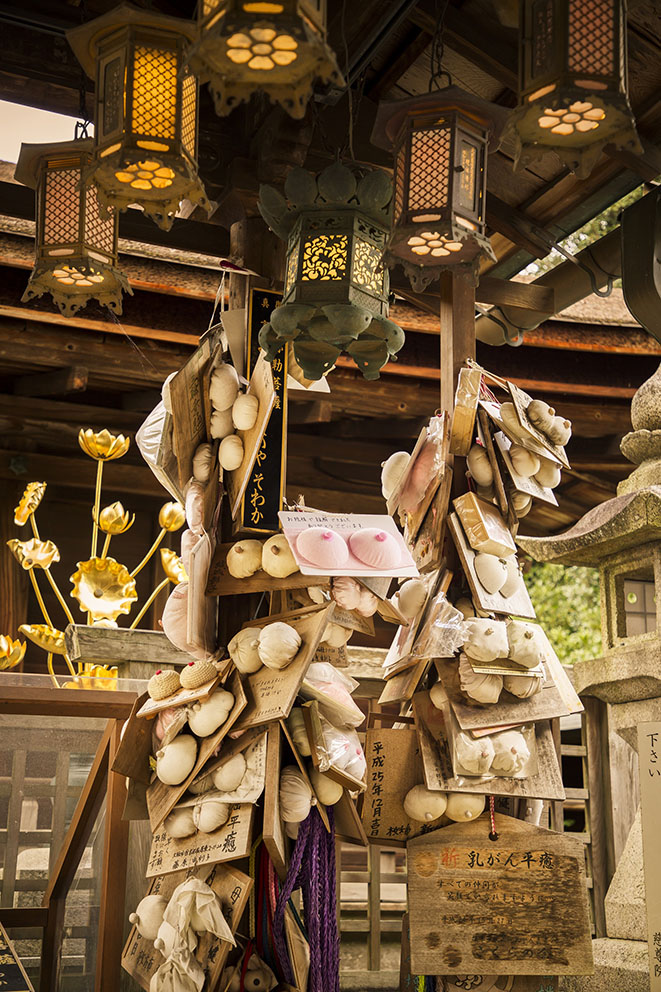 Jison-in is a Shingon Buddhist temple located at the base of the Choishimichi pilgrimage route. It was established in 816 as the residence of Lady Tamayori, Kukai's mother, who became an object of worship herself as a female foreshadowing of Miroku, the Buddha of the Future.
Because of this association, Jison-in is a site of devotion for females with a focus on motherly issues such as conception, childbirth and breastfeeding – leading to the eye-catching custom of breast-shaped offerings (ema) throughout the grounds. Jison-in is located in Kudoyama, which means "nine times mountain" in Japanese, as it is believed that Kukai descended from Koyasan nine times to visit his mother here.
Choishi-michi
The Choishimichi is the original pilgrimage access route to Koyasan from the Kino-gawa river valley to the north constructed by Kukai.
Lining the roughly 22-km long trail from Jison-in to Koyasan are 180 stone markers set at a distance of one « cho » (109 meters) — thus the name « Cho » (traditional measure) « ishi » (stone) « michi » (way).
Kudoyama Access
Kudoyama is accessible by train via the Nankai Line from Hashimoto (Wakayama prefecture) or Shin-imamiya (Osaka) stations.