Source chaude de Kakenagashi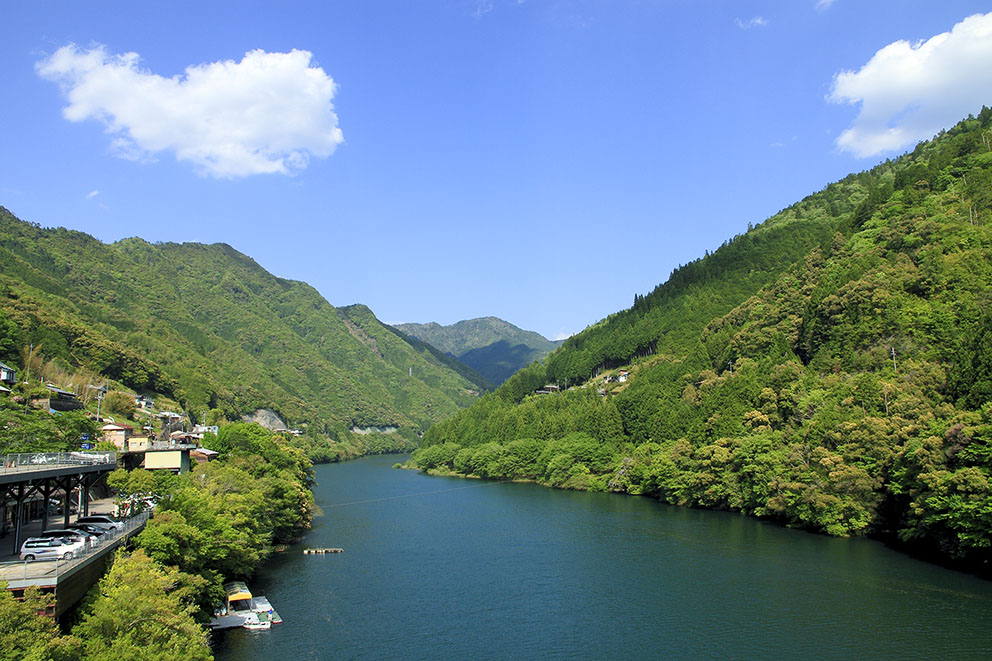 En plein coeur des monts Kii se trouve Totsukawa Onsen 十津川温泉, un onsen paradisiaque et isolé suivant le lit de la rivière sinueuse en contrebas des montagnes escarpées. Le village donne sur un lac artificiel formé par un barrage en aval.
Cette ensemble de montagnes est célèbre pour la qualité et la quantité d'eau de sources thermales pure. Celle-ci est d'ailleurs utilisée sans recirculation ou Kakenagashi. Chaque hébergement dispose d'un bain de source chaude. Pouvoir profiter d'un bain dans les eaux minérales apaisantes est un atout lors de toute visite.
L'hôtel Subaru est situé le long des chemins de pèlerinage de Kohechi. Il dispose de multiples services comprenant hébergement, restauration, magasin de souvenir, un grand bain de source chaude pour ses clients qui est également ouvert au public en journée.
Si vous n'avez pas prévu de dormir ici, une petite pause au onsen ou au magasin de souvenir vaut la peine. Les bus s'arrêtent juste devant l'hôtel.
Le pont Yaen. Comme nos ancêtres, prenez place dans la petite nacelle et tirez sur la corde pour gagner l'autre rive. La traduction littérale du caractère japonais Yaen 野猿 est « singe sauvage ». La nacelle du pont Yaen se trouve sur la route 735 juste à côté de l'hôtel Subaru.
Les autres attractions des environs à ne pas manquer sont le sanctuaire Tamaki, le village de Hatenashi et le pont suspendu de Tanize.
Le chemin de pèlerinage de la route Kohechi du Kumano Kodo traverse Totsukawa Onsen avant d'arriver à Hongu.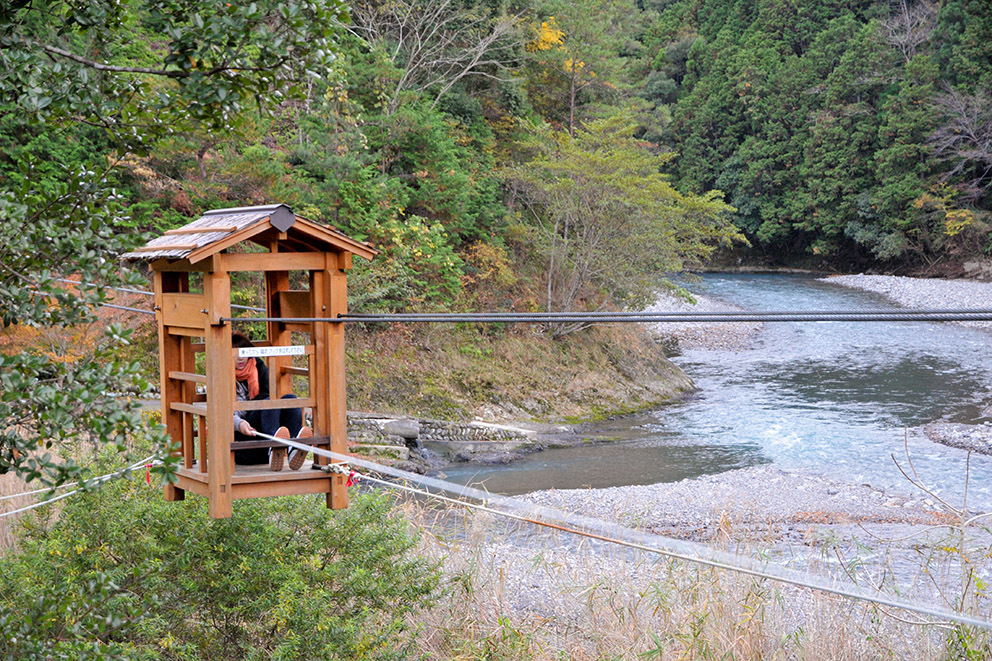 Totsukawa Onsen Access
Totsukawa Onsen is located ~30-minute drive from Kumano Hongu Taisha.
Daily busses travel here from Shingu and Gojo.
Buses run from Shingu and Gojo to Totsukawa Onsen.
Bus Timetable #3 (Westbound), Bus Timetable #4 (Eastbound).
Buses also depart from Hongu Taisha-mae (Bus Timetable #3).
Buses running from Kii-Tanabe and Shirahama require a transfer in Hongu.
Bus Timetable #1 (Eastbound), Bus Timetable #2 (Westbound).

Totsukawa Onsen Area Maps