Point de contrôle du pèlerinage
Chikatsuyu est un village paisible de 450 âmes, sur les bords de la rivière Hidaka-gawa à environ 1 km à l'est de la statue Gyubadoji, le long du sentier de pèlerinage du Kumano Kodo. La rue principale sillonne la ville d'est en ouest et comporte quelques restaurants et hébergements. Il est agréable de se balader dans le centre ville puisqu'on peut y voir le majestueux cerisier pleureur, d'anciennes stèles de guerriers ou encore Chikatsuyu-oji. Il est également possible de faire du shopping dans les petites boutiques à l'anciennce du centre.
Recherchez de petites plaques en bois légèrement allongées dans les cours des résidences le long des rues, il s'agit des emplacements historiques des auberges de la période Édo (1603-1867).
Suivez la rivière sur quelques centaines de mètres vers le sud et vous tomberez sur le musée d'Art de Kumano kodo Nakahechi. En poursuivant votre route, vous arriverez sur la place Kodo Aruki-no-Sato Chikatsuyu où se trouve un restaurant et un supermarché A-Coop, bon plan pour acheter son pique nique ou des snacks pour la randonnée du lendemain jusqu'à Hongu.
Il y a aussi deux campings à Chikatsuyu (uniquement en langue japonaise).
For visitors by car who wish to walk or hike in the Chikatsuyu / Nonaka area, there is parking available next to the A-Coop grocery store along Highway No. 311, and in the public parking lot next to the Nakahechi Art Museum.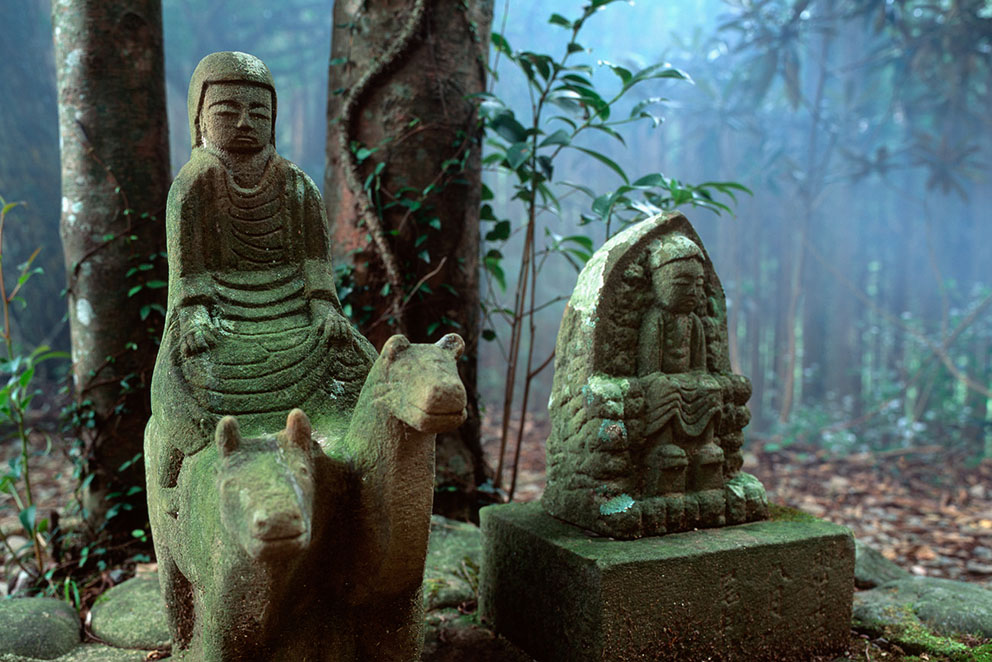 Area Accommodation
Chikatsuyu Access
Chikatsuyu is located about 50 minutes by bus from Kii-Tanabe Station.
Daily busses travel here between Tanabe and Hongu.
Nakahechi Bijutsukan (Art Museum) and Chikatsuyu-oji are the two main bus stops.
Buses run from Kii-Tanabe and Shirahama to Hongu.
Bus Timetable #1 (Eastbound), Bus Timetable #2 (Westbound).
Area Maps