L'épicentre du Kumano Kodo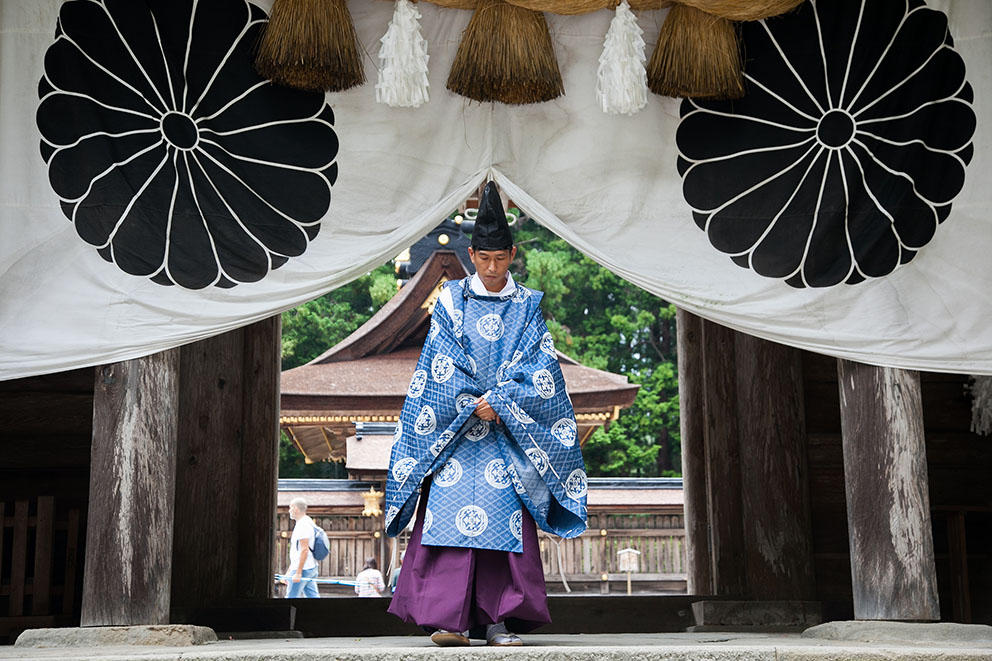 Hongu est le cœur du Kumano Kodo. Toutes les routes de pèlerinage mènent à Kumano Hongu Taisha, l'un des trois Grands Sanctuaires du pèlerinage de Kumano Kodo.
La petite ville de Hongu (500 habitants) s'étire sur quelques centaines de mètres du nord au sud sur la rive ouest de la rivière Kumano-gawa.
Au Nord de la ville se trouvent le Grand Sanctuaire, le centre du Patrimoine « Kumano Hongu Heritage Center », une supérette et quelques magasins. Autour du Grand Sanctuaire vous pourrez boire un café ou acheter quelques souvenirs locaux. Il y a également la Poste qui dispose d'un distributeur automatique de billets, une banque avec un bureau de change et une quincaillerie. Vous pourrez aussi profiter d'une poignée de restaurants locaux.
Au sud du village, on peut observer la plus grande porte torii du Japon à l'emplacement original du Grand Sanctuaire de Kumano Hongu Taisha appelé Oyunohara, le long de la rivière Kumano-gawa. Plus loin, il y a un magagsin d'alcool, un parking, des toilettes publiques et le magasin « Otonashi » où l'on peut fabriquer son propre papier washi de Kumano !
Encore quelques minutes de marche puis après avoir traversé la route vous trouverez l'entrée du sentier Dainichi-goe Kumano Kodo, qui relie Hongu et Yunomine ( ~ 2 km de marche).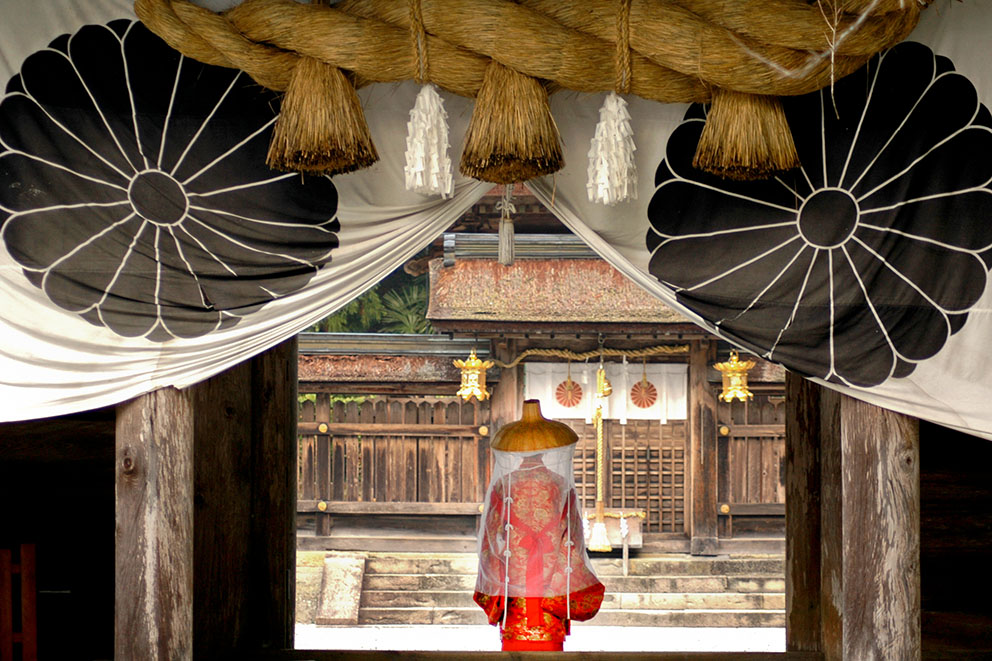 Learn More
Hongu Activities
Hongu Area Accommodation
Along with some guest house accommodation in Hongu Village, guests can stay as well as at nearby area onsen hot spring accommodations as well.
Hongu Access
Hongu is central southern peninsular bus transportation hub.
Daily busses travel here from Tanabe, Shingu and Gojo.
Buses run from Kii-Tanabe and Shirahama to Hongu.
Bus Timetable #1 (Eastbound), Bus Timetable #2 (Westbound).
Buses also run from Shingu to Hongu.
Bus Timetable #3 (Westbound), Bus Timetable #4 (Eastbound).
Buses also depart regularly from Hongu Taisha-mae to area onsen accommodation. Kumano Hongu Taisha simplified Bus Timetable #11.
Area Maps