Kumano Kodo Nakahechi Art Museum
The Nakahechi Art Museum houses works by the Japanese style painter Nonagase Banka (1889-1964) and Watase Ryoun (1904-1980) a painter of the Southern Chinese painting. The glass building is designed by SEJIMA Kazuyo + NISHIZAWA Ryue / SANAA. Temporary galleries are also regularly on display. This Art Museum is located along the Kumano Kodo close to the Chikatsuyu-oji shrine. Busses (timetable #1,#2) that link Tanabe/Shirahama and Hongu stop close to the museum.
Hours
10:00~17:00 (admission until 16:30)
Holidays
Mondays.
Open on all national holidays, including ones that fall on a Monday, but will close the following day.
Closed New Year's holiday.
Price
Adult (18 years and over) 260 yen
17-and-under free
Downloadable bus timetables (#1,#2)>>
Tanabe City Museum of Art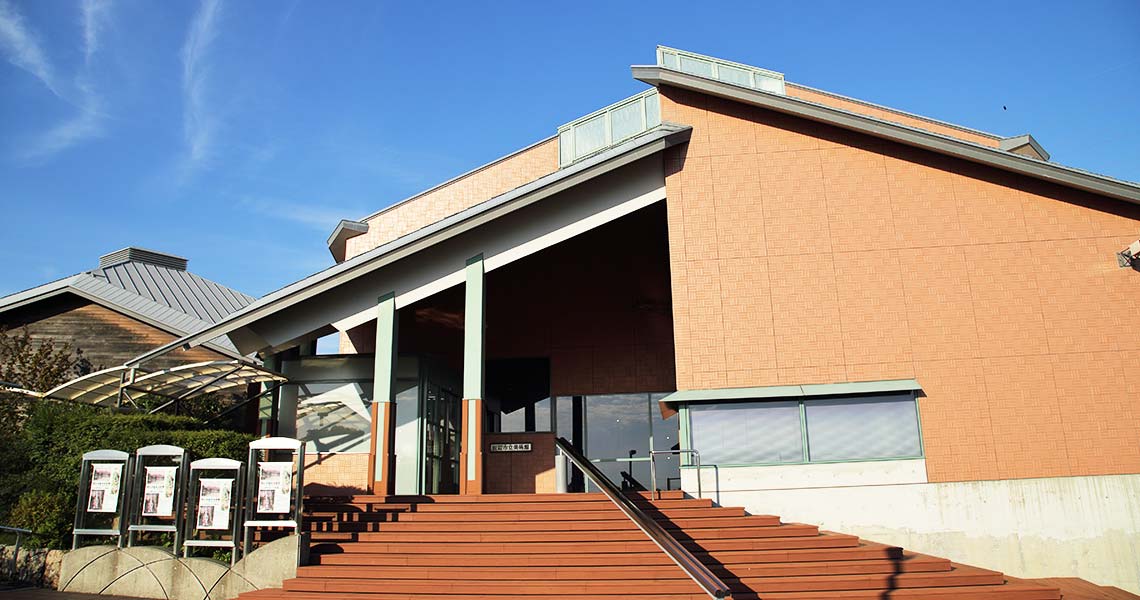 Hours
10:00~17:00 (admission until 16:30)
Holidays
Mondays.
Open on all national holidays, including ones that fall on a Monday, but will close the following day.
Closed New Year's holiday.
Price
Adult 210 yen
University & Highschool students 150 yen
Elementary & Junior High students 100 yen
Access
Take a bus (Meiko bus co.) from in front of the JR Kii-Tanabe Station to 新庄病院前 (Shinjo Byoin Mae). 5 min walk from the hospital.
Minakata Kumagusu Archives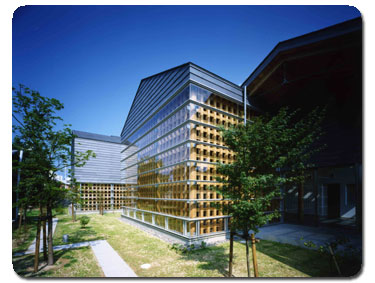 Minakata Kumagusu's massive amount of writings are preserved in the Minakata Kumagusu Archives close to the Kii-Tanabe Station. There is also a computer data base of his research and other displays including a hologram of Kumagusu's mandala that represented his place in the universe. Beside the Archives is his beautifully preserved residence and study.
Price: The Archives is free, but the adjacent residence is as follows:
Adults 300 yen, elementary & junior high 100 yen, high & university 200 yen.
Hours: 10:00 to 17:00
Closed: Mondays, every 2 & 4 Tuesday, the day following a national holiday, Dec 28th to Jan 4th
Minakata Kumagusu (1867-1941)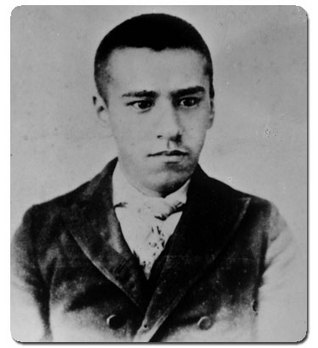 Minakata Kumagusu was an eccentric genius researcher and pioneering environmentalist who devoted his life to learning. People called him many things including Biologist, Microbiologist, botanist, folklorist, and anthropologist. Minakata Kumagusu studied so many things that it is impossible to say what he was; His breadth of study was astounding. He is well known for his research on slime molds. There is even a slime mold that he discovered on a persimmon tree in his yard that is named after him. Minakatella longifila.
Brief Biography
Minakata Kumagusu was born in Wakayama City in 1867. He had an incredible memory and was very interested in drawing and writing. He loved books and copied many by hand. When he was an elementary school student he copied an entire encyclopedia set. Collecting books and research became a lifetime passion for him. He attended public schools, including Tokyo University but he never did well and either dropped out or was expelled. After returning home from University and convincing his family he left to live and study in America. He arrived in San Francisco at the age of 20 and then moved to Michigan. But he once again dropped out of University. He had little money and lived in very poor conditions but continued to collect specimens and eventually published a book entitled "Collection of Fungi in Michigan".
At that time, he corresponded with a famous collector of fungi and lichen, Mr. William W. Calkins who recommended that Minakata move to Florida where there were many lichens to be researched. From there he spent some time in Cuba and traveled around the West Indies with a circus, all the while dedicated to his collecting specimens. During this time, he found a new variety of very rare lichen that hadn't been identified before. After his trip, he returned to Florida and in 1892 left for Britain.

In London, he worked at the British Museum where he was able to pursue his studies at a higher academic level. His name was spreading all over the world as he published many articles in the science magazine 'Nature'. But after a falling out at the museum, he returned to Japan.
After 14 years overseas he returned to Japan in rags with his extensive collection of specimens and notes. His younger brother sent him to work at one of his breweries in Nachi. Here he was very excited about the lush forested areas to explore. After he found a very rare plant, he said that a spirit had told him the place. He often spoke of the spirit world and that "even primitive man had a faculty to communicate with ghosts in Nature like me. But everyone has lost this ability because of living with many artificially constructed materials". For Minakata the world of knowledge had no boundaries, the science world and the spirit world were connected.
In 1904 he moved to Tanabe and was helped by a friend from his Junior High School days to find a place to live as well as introducing him to his future wife, the daughter of the chief priest at the local Tokei-jinja Shrine. During his time in Tanabe, he continued collecting natural specimens as well as very detailed notes of the local people and their stories and culture. This is also when he was petitioning vehemently against the government's orders to consolidate and destroy shrines.
While in Tanabe he also met the young emperor Showa and presented him with caramel boxes filled with 110 varieties of rare specimens of fungi. Minakata Kumagusu also guided the emperor on Kashima Island in the Tanabe Bay that was also designated as a Natural Monument after this event.

In his later years, when he was unable to go into the forest to collect specimens he had his family collect for him. When his eyes became weak his daughter used the microscope and sketched for him. In his undying quest for knowledge, he amassed a collection of over 14000 specimens.
In December 1941, lying in bed he left a message to his daughter Fumie, who had been nursing him at his bedside, "A beautiful violet flower is blooming on the ceiling. Don't send for a doctor until it disappears, please" He passed away at the age of 75.

Minakata Kumagusu contributed to various fields of study such as biology, folklore and Buddhist philosophy and an avant-garde environmentalist. He was once referred to as an encyclopedic-like scholar. There is a museum dedicated to him in Shirahama. Also, his works are stilled being studied and preserved in the Minakata Kumagusu Archives in Tanabe, beside the well-preserved house where he lived.
Minakata Kumagusu was a maverick scholar and didn't fit into the mainstream scientific society, but his perspective on the world is one of immense value. He lived through a period in Japan when great changes were taking place and worked hard to preserve the local natural and spiritual landscape. He recognized the value of experience and treated everyone's knowledge with genuine respect and on equal terms with great scholars. He believed that there are no boundaries in the areas of research, between races or living creatures, everything is connected in a ring of life. Minakata Kumagusu is truly one of Japan's greatest personalities.
Links
Minakata Kumagusu Archive (Japanese site)
Minakata Kumagusu Museum (In Shirahama)