Pilgrimage Checkpoint
Chikatsuyu is a small, quiet village (pop. 450) that sits at the base of the mountain trail at the Hidaka-gawa River about a kilometer east of the Gyubadoji statue along the Kumano Kodo. Inns and a couple small restaurants run along the main road which runs east and west. The area features an ancient weeping cherry blossom tree, an ancient graveyard for warriors, a local experience center and Chikatsuyu-oji. There are a couple small local shops.
Look for small, wooden, slightly elongated placards in the yards of residences along the streets for historic locations of Edo Period (1603-1867) inns.
A few hundred meters to the south along the river is the Kumanokodo Nakahechi Art Museum, and further still is an A-Coop grocery store, great for picking up lunch or snacks for the next day's walk to Hongu. Another restaurant is nearby.
Chikatsuyu also has two campgrounds nearby (Japanese speaking only).
For visitors by car who wish to walk or hike in the Chikatsuyu / Nonaka area, there is parking available next to the A-Coop grocery store along Highway No. 311, and in the public parking lot next to the Nakahechi Art Museum.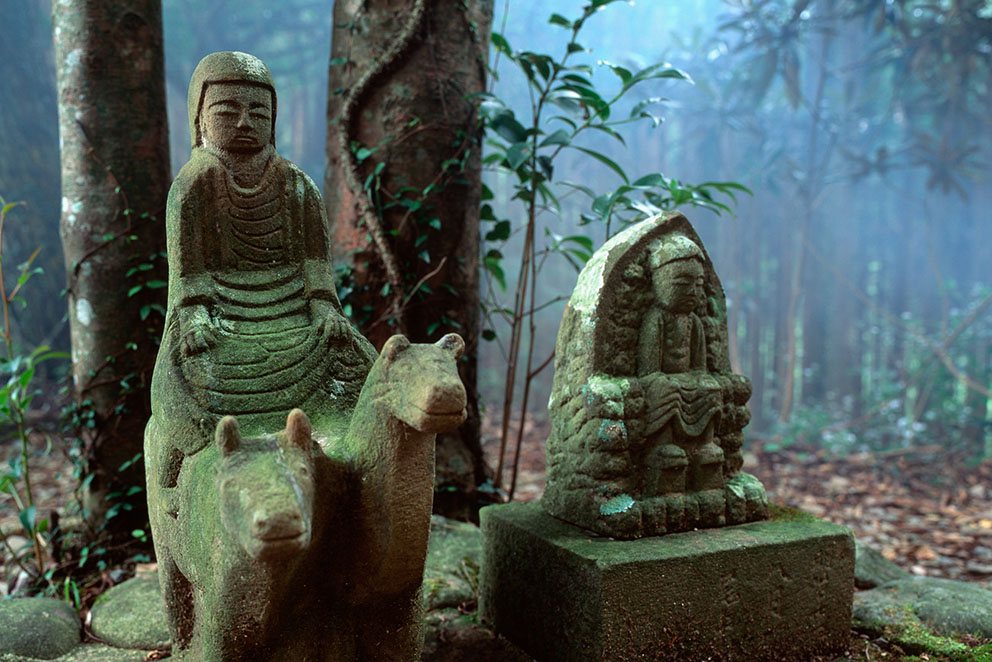 Area Accommodation
Chikatsuyu Access
Chikatsuyu is located about 50 minutes by bus from Kii-Tanabe Station.
Daily busses travel here between Tanabe and Hongu.
Nakahechi Bijutsukan (Art Museum) and Chikatsuyu-oji are the two main bus stops.
Buses run from Kii-Tanabe and Shirahama to Hongu.
Bus Timetable #1 (Eastbound), Bus Timetable #2 (Westbound).
Area Maps