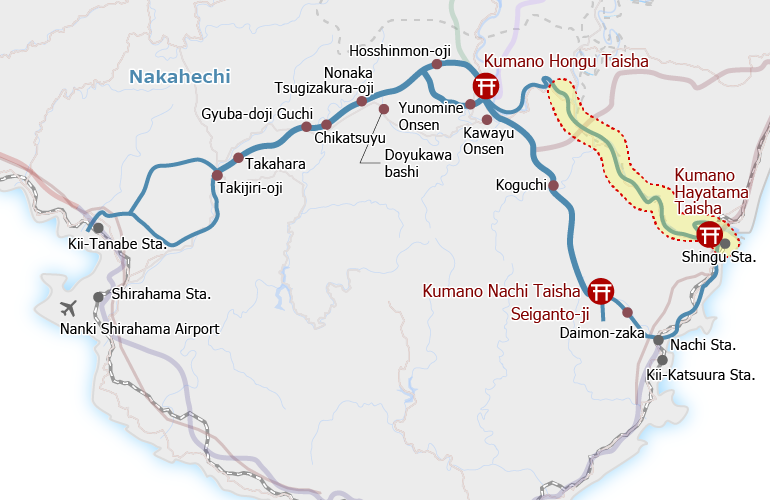 Visión general
El río Kumano-gawa es un hito dominante en la región de Kumano que corre de norte a sur por el centro de la península de Kii. Sirvió como un enlace de transporte vital para las comunidades en las montañas y el pasado de los peregrinos. Tradicionalmente, los peregrinos viajaban en barco desde Kumano Hongu Taisha a Kumano Hayatama Taisha en la desembocadura del río.

Este canal sagrado también se considera un objeto de culto. Debido a sus aspectos espirituales y uso como parte de la sección Nakahechi de la ruta de peregrinaje de Kumano Kodo, fue incluido como Patrimonio de la Humanidad por la UNESCO en la propiedad "Sitios Sagrados y Rutas de Peregrinación en la Cordillera de Kii".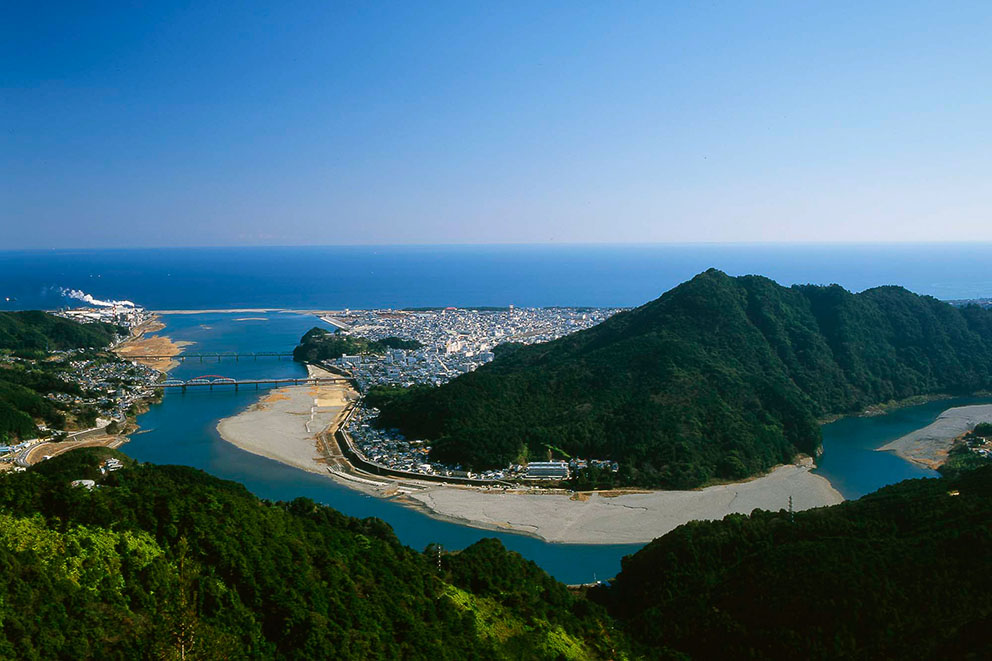 Actividades en el río Kumano-gawa
El río Kumano-gawa y sus afluentes son hermosos y ofrecen una variedad de actividades para diversas personas. Salir al río es una manera fantástica de experimentar el área de Kumano desde una perspectiva única.
Traditional Boat Tour
Experience Kumano on the river! For over 1000 years pilgrims have been making the journey to Kumano.

The Kumano-gawa River was a vital section of the Kumano Kodo pilgrimage route between Kumano Hongu Taisha in Hongu, and Kumano Hayatama Taisha in Shingu.

Visitors are able to journey in traditional wooden flat-bottom boats as pilgrims have been doing for centuries. This is a unique and fun way to get a river view perspective of Kumano's spiritual landscape.
Acceso
Horario del autobús .
Buses run from the Hongu and Shingu areas. Bus Timetable No. 4 from Hongu (southbound). Bus Timetable No. 3 from Shingu (northbound)
Parada de bus más cercana
Hongu Taisha-mae, Shingu Station (Start), Michi-no-eki Kumano-gawa Boat Tour (Finish)
Dorokyo Gorge Jet Boat Tour
Jet boat tours run up the Kumano-gawa and Kitayama-gawa Rivers to the Dorokyo Gorge.
NOTE: As of January 2021, the Jet Boat Tour will be suspended.
Datos del río Kumano-gawa
| | |
| --- | --- |
| Longitud | 183 km |
| Fuente | La Cordillera del Omine con alturas de hasta 1.780 m |
| Tasa de flujo promedio | 119 metros cúbicos / segundo |
| Cuenca hidrográfica | 2,360 kilómetros cuadrados |
| Mayor afluente | Río Kitayama-gawa |
Alojamientos
To make the Kumano-gawa River part of your experience, visitors can add on the experience on an extra day while staying at Hongu area (Hongu Village, Yunomine Onsen, Kawayu Onsen, Wataze Onsen), Shingu area, or Nachi-Katsuura area accommodation.
Mapas de área
Nakahechi Route Guide List
Nakahechi Route Main Sections
Nakahechi Main Route Parts
Other Nakahechi Route Sub-sections