Kumano Kodo Hub
Shingu is a small city located at the mouth of the Kumano-gawa river and the site of Kumano Hayatama Taisha and Kamikura-jinja. The Kumano Kodo Iseji and Nakahechi routes meet here.
Kumano Hayatama Taisha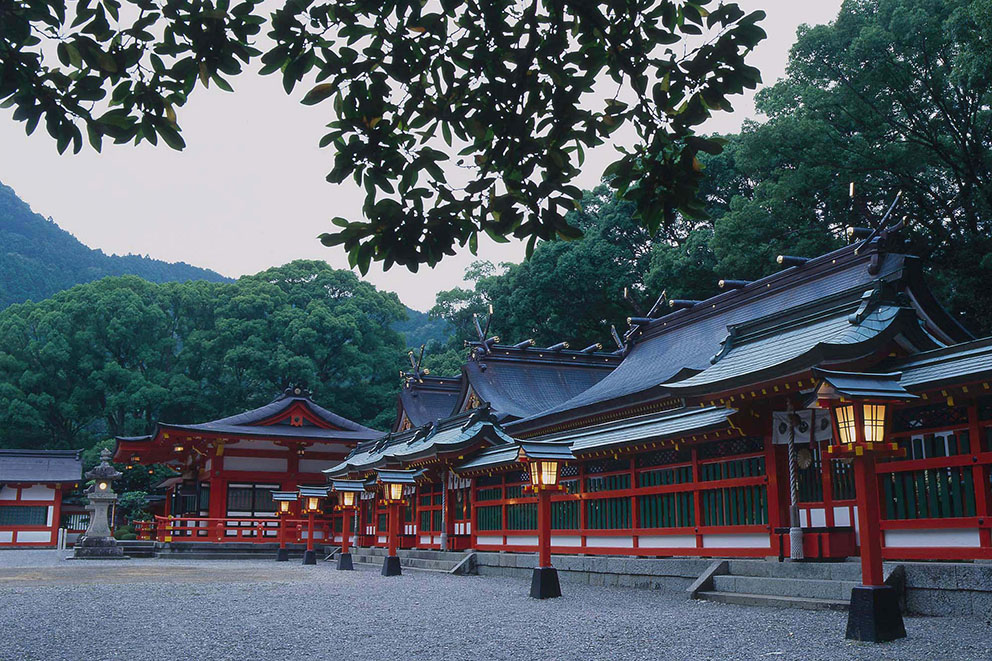 Kumano Hayatama Taisha is one of the three Grand Shrines of Kumano. The vermillion colored pavilions stand-out against the green backdrop of the shrine grove.
Gotobiki-iwa, Kamikura-jinja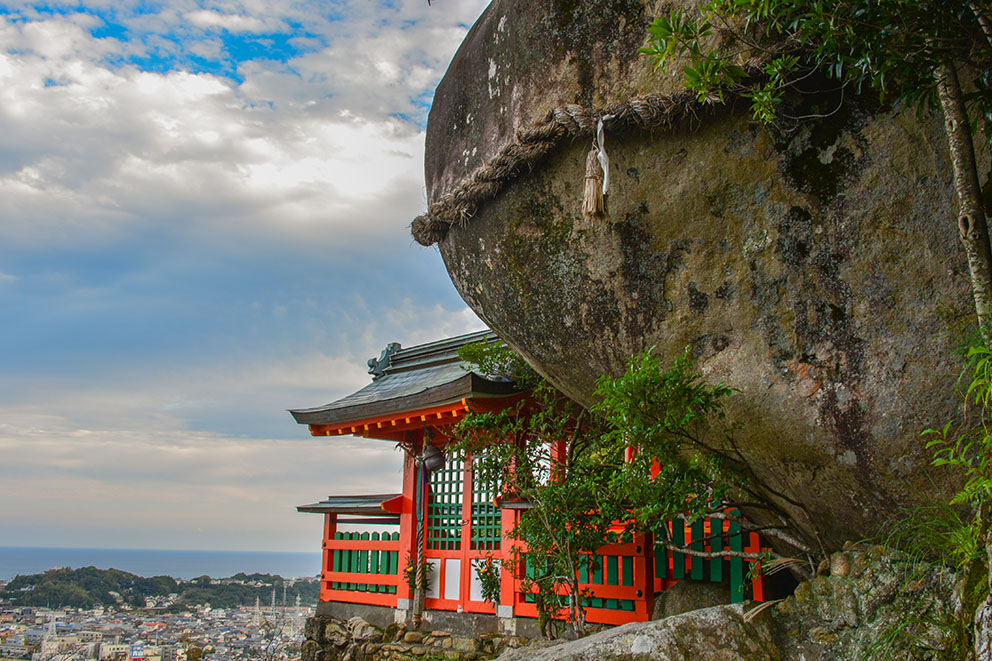 Halfway up the east side of Mt. Gongen thers is a large monolisth. It is known as Gotobiki-iwa and is believed that the Kumano deities first descended here.
Nestled under Gotobiki-iwa is Kamikura-jinja shrine. Perched on the cliff side it offers panoramic views of Shingu city and the Pacific Ocean.
An ancient stone staircase leads from the base of the mountain to Gotobiki-iwa and Kamikura-jinja. The first section has such a steep incline that many people need to use their hands to scramble up.
Kawaramachi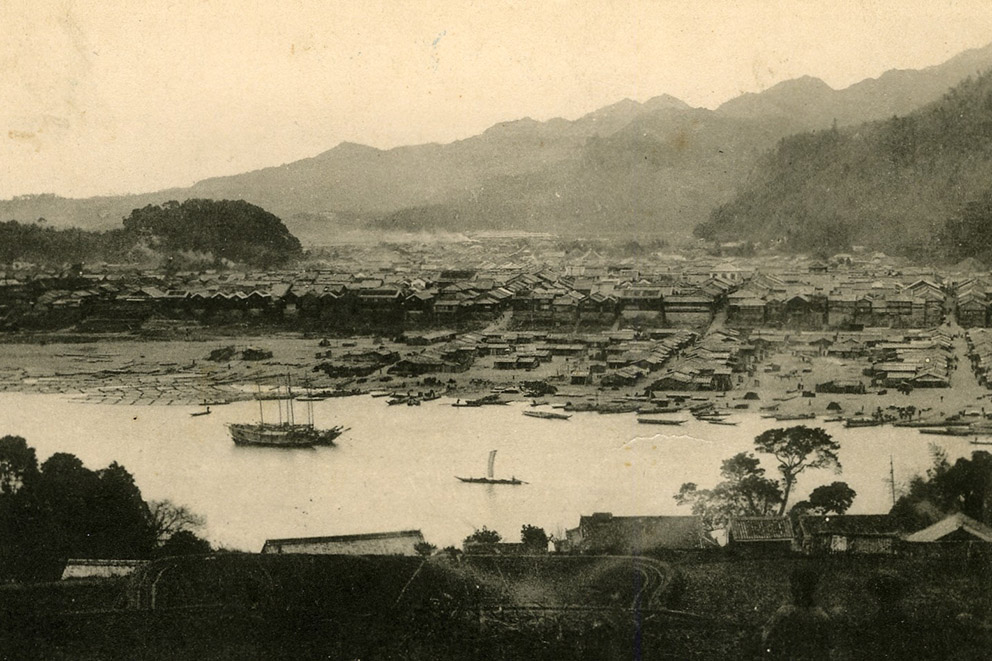 There was a very bustling community living on the riverbank before modern times. But because of the high risk of flooding the buildings were made to be dismantled quickly and moved to higher ground.
At its peak until around 1920 there were up to 300 shops including, shipping agents, restaurants, bars, hotels, blacksmith, barbers, and a public bath. All of this could be dismantled and moved within 30 minutes and reconstructed in an hour or two. No nails were used, only joint work. Amazing!
Shingu Castle Remains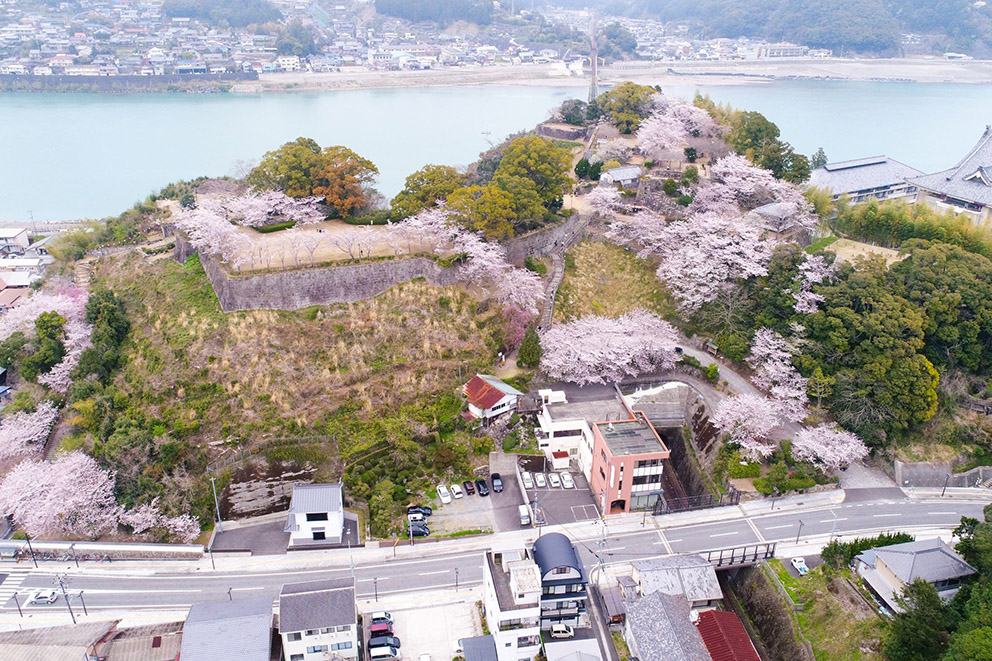 The Shingu castle was completed in 1633 after 32 years of construction and called Tankaku-jo. The hilltop position had a good view out to sea to monitor the shipping routes along the coast. It was dismantled in 1871 but the stone foundation is still in good condition. This is a popular site for cherry blossom viewing in the spring.
Asuka-jinja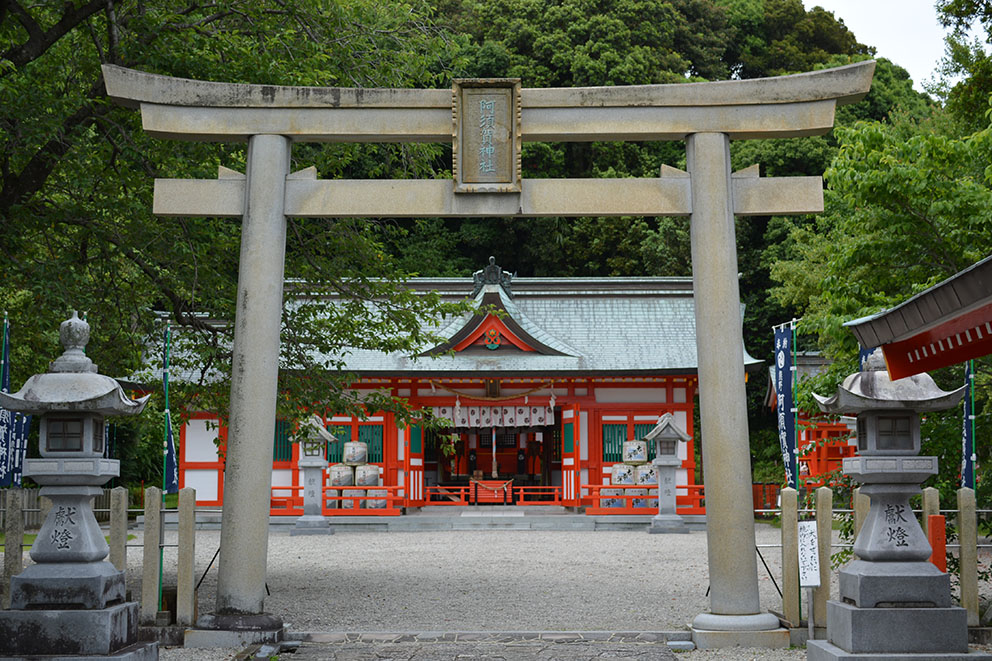 Asuka-jinja shrine is an ancient sacred site believe to protect the river mouth from storms and floods.
Koya-zaka
The Koya-zaka is the next section of the Kumano Kodo that leads along the coast to Nachi station. Ojigahama is the name for beach on the Shingu side of the Kumano-gawa river. A road leads to the trailhead of this coastal trail. Along the way are side trails to lookout points that whalers traditionally used.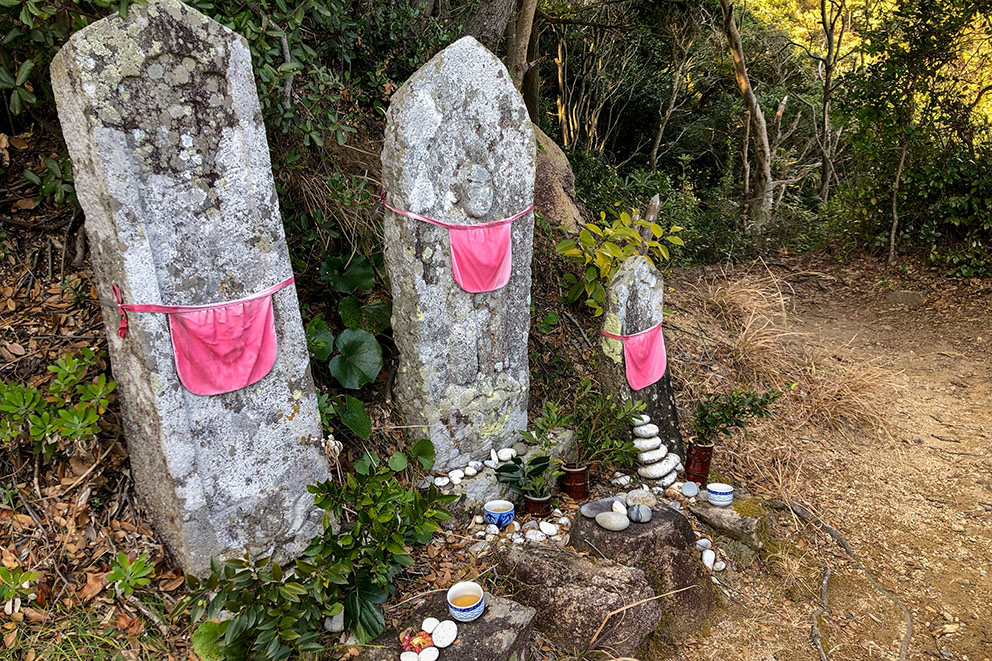 Links