Sacred Mountains Entrance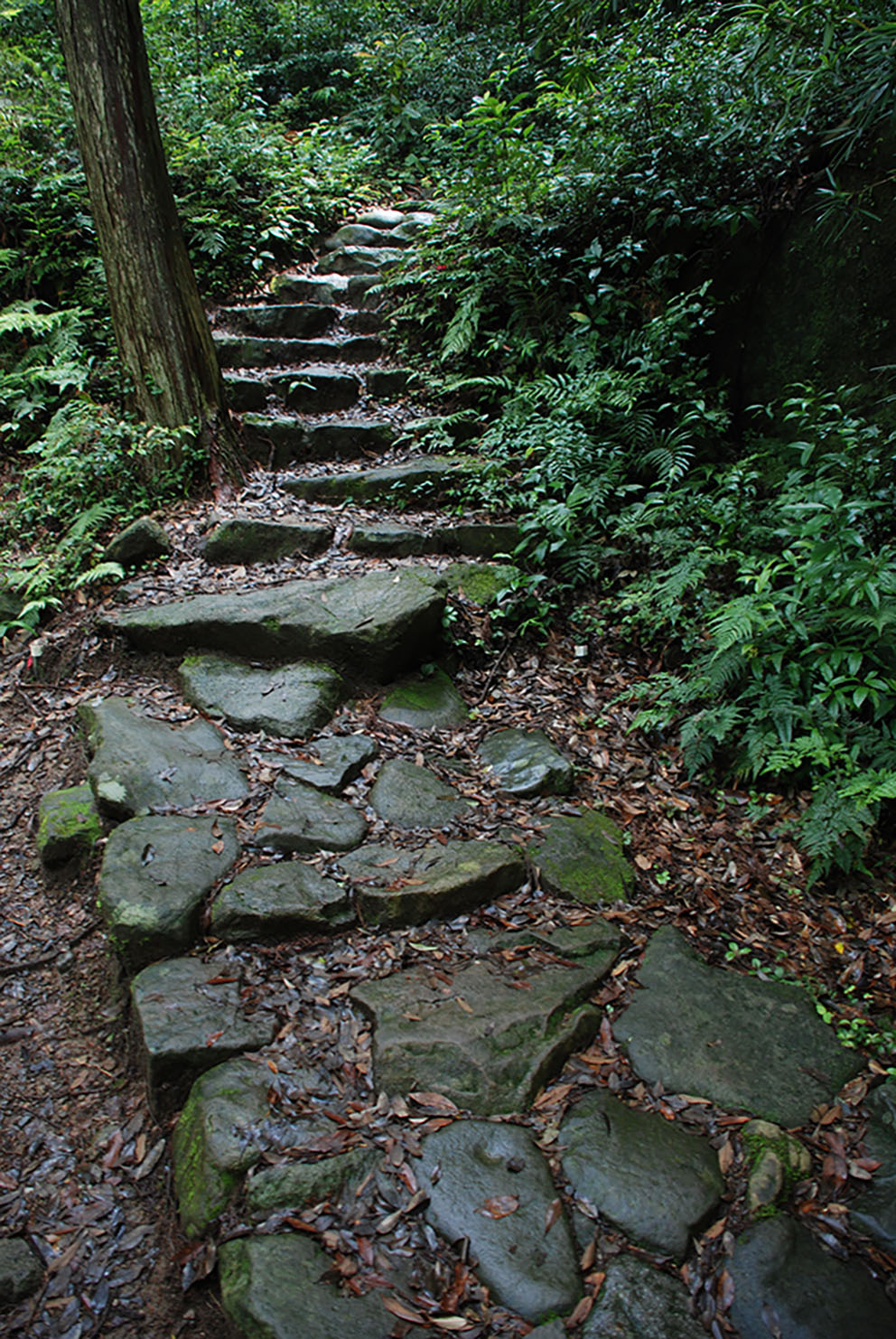 Takijiri is the traditional starting point of the Kumano Kodo pilgrimage.

The location is full of folkloric and historic significance at the confluence of two sacred rivers, the Iwata (now called Tonda) running north and south and the Ishiburi flowing from the east.

It is often believed to be the entrance of both the mythological Land of the Gods and the Land of the Dead.

The Kumano Kodo route from Tanabe on the coast basically follows the Tonda River up to this point.
Many modern travelers will arrive here in about 40 minutes by bus from Kii-Tanabe Station, safely cross the street, where they can see the octagonal Kumano Kodo Kan Pilgrimage Center on the right, and a small shop and entrance to Takijiri-oji shrine on the left.

Passage up Mt. Tsurugi (literally translated as "sword") along the Kumano Kodo is a steep, mountain staircase behind the shrine.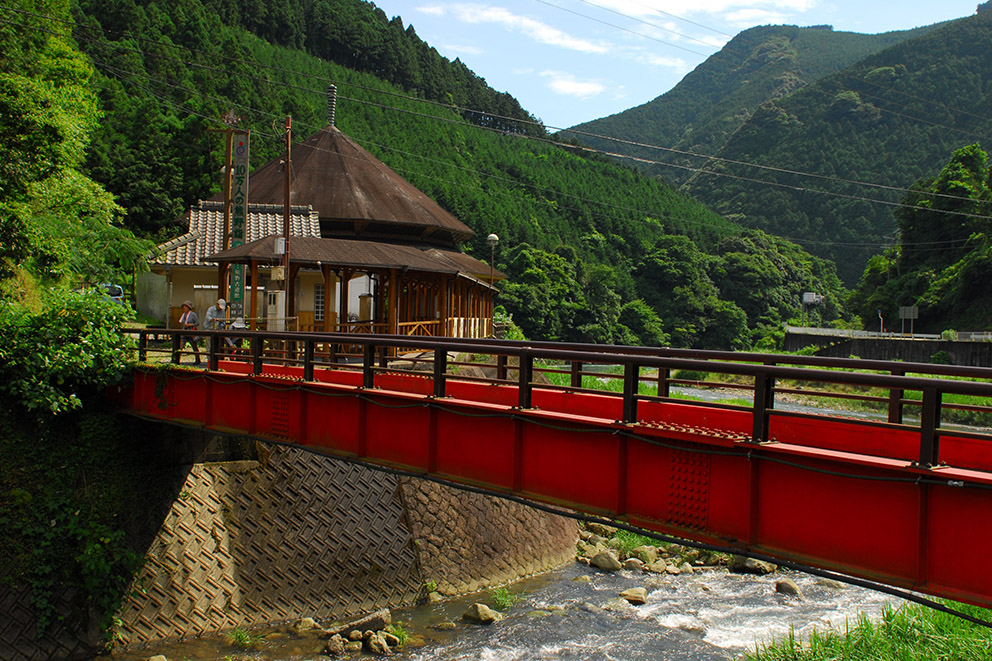 Takijiri Access
Busses run daily to Takijiri from Kii-Tanabe Station and Hongu.
Tickets can be purchased for same-day travel from Kii-Tanabe Station at the TANABE Tourist Information Center during business hours (opening every day at 9:00), for busses heading toward Hongu.
~40 minutes by bus from Kii-Tanabe Station to Takijiri.
~1 hour 10 minutes by bus from Hongu to Takijiri.
Area Map