Sacred Falls & Mountaintop Sanctuary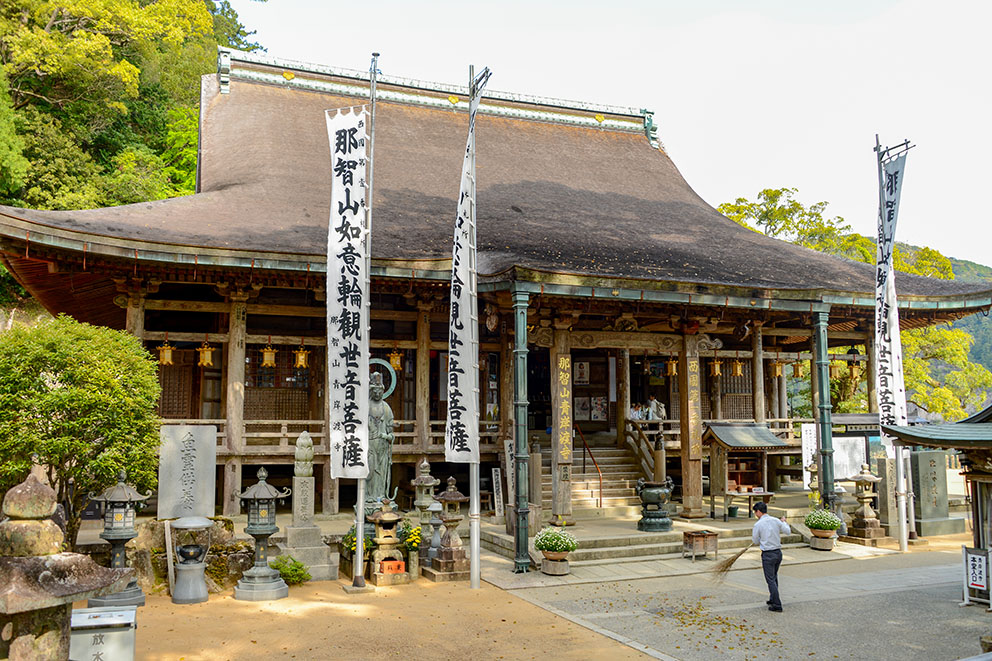 The sacred, mountaintop sanctuary of Nachisan offers not only a refreshing view of Nachi Falls, Kumano Nachi Taisha and Seiganto-ji Temple, but also a glimpse of the Pacific Ocean in the distance.
Nachi, with its primordial forest and highest single-drop waterfalls in Japan, has been a natural focus of worship dating back to the 4th century.

It is a 25-minute bus ride from Kii-Katsuura Station, and 17 minutes from Nachi Station. Local buses will take passengers to/from Kii-Katsuura or Nachi stations, to the Daimonzaka parking lot and trailhead, or further up to the entrance to Nachi Falls or to the Nachisan Bus Stop.

Daimon-zaka slope is a popular, verdant walk 600 meters up giant, 14th century steps amid 900-year-old cedar trees.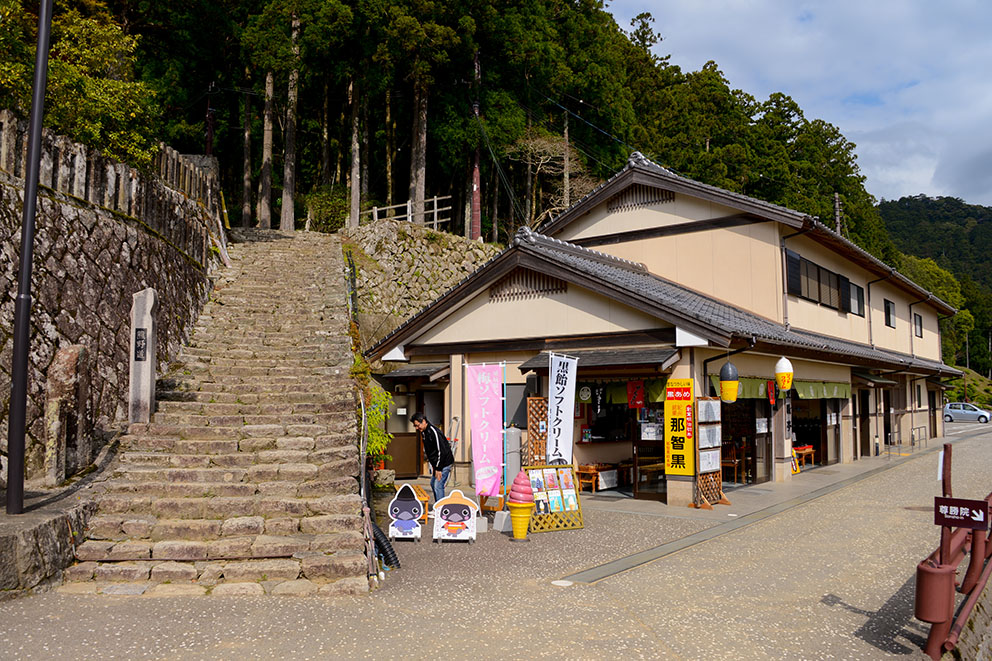 Amida-ji Temple & Mount Myohozan
Amida-ji Temple is located on Mount Myohozan (elevation: 750 meters) above Kumano Nachi Taisha. It was considered the Koyasan for women (nyonin Koya) because women were banned from Koyasan in pre-modern Japan. Kumano has always been a female-friendly sacred site and this temple was venerated by female pilgrims and closely associated with the Kumano bikuni nuns who propagated the Kumano faith across Japan.

The name mount Myohozan derives from a religious episode in 703 when Renjaku Shonin, a monk from China, made a copy of the Myoho Renge Kyo (the Lotus Sutra) and buried it here during his ascetic training. It is believed that Amida-ji was founded by Kukai (Kobo Daishi) in 815.
Amida-ji Temple is associated with the worship of Amida (the Buddha of Compassion and Wisdom) and is believed to represent a Pure Land. It is the highest peak in the Nachi area and the site of a graveyard, a sacred place of death & rebirth. Amida-ji was an important part of the Kumano pilgrimage and considered a pivot point between earth and sky.

Amida-ji Temple can be found on the top left-hand corner of the detailed Nachi Pilgrimage mandala.
The path from Seiganto-ji and Kumano Nachi Taisha shrine-temple complex to Amida-ji Temple is known as the Kakenuke-michi and was added to the UNESCO World Heritage "Sacred Sites and Pilgrimage Routes in the Kii Mountain Range" in 2016.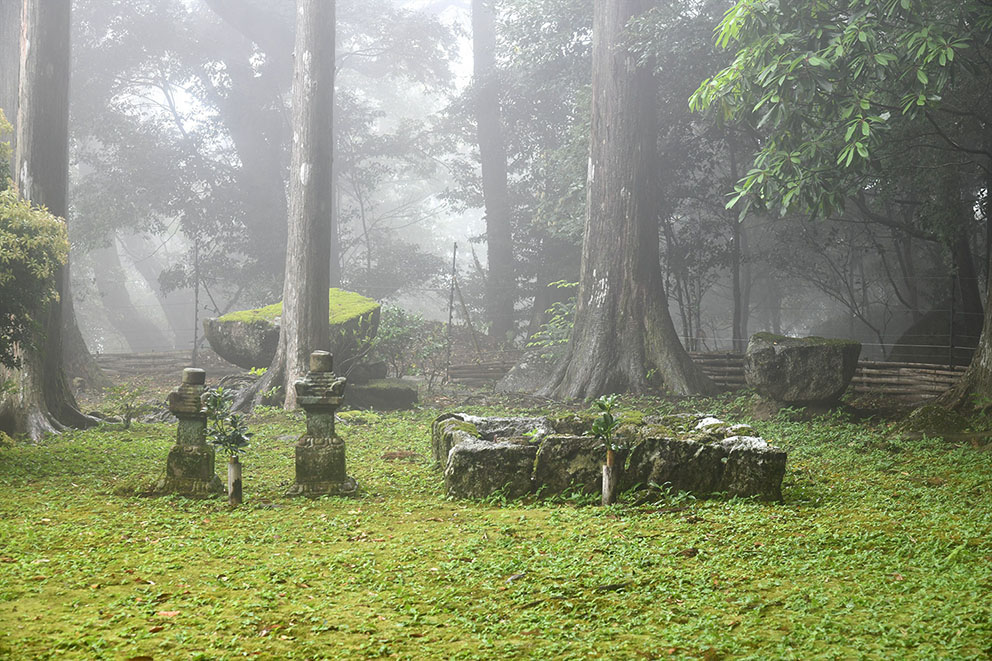 Nachi Area Accommodation
As accommodation on Nachisan is limited, Katsuura Village is a good option just ~25-minute bus ride away.
Nachisan Access
Nachisan is located a few kilometers northwest from Nachi Station on the southeastern coast of the Kii Peninsula.
Local trains to Nachi Station heading north and south run daily.
Express train access from nearby Kii-Katsuura Station one stop to the south.
Daily bus access is available from Shingu and Katsuura.
Buses run regularly between Shingu, Nachi, and Kii-Katsuura stations.
Bus Timetable #12 (Southbound), Bus Timetable #13 (Northbound).
Buses also run regularly between Nachisan, Nachi Station and Kii-Katsuura Station. Bus Timetable #8.
Nachisan Area Maps