Amida-ji Temple & Mount Myohozan
Amida-ji Temple & Mount Myohozan Overview
Amida-ji Temple is located on Mount Myohozan (elevation: 750 meters) above Kumano Nachi Taisha. It was considered the Koyasan for women (nyonin Koya) because women were banned from Koyasan in pre-modern Japan. Kumano has always been a female friendly sacred site and this temple was venerated by female pilgrims and closely associated with the Kumano bikuni nuns who propagated the Kumano faith across Japan.
The name mount Myohozan derives from an religious episode in 703 when Renjaku Shonin, a monk from China, made a copy of the Myoho Renge Kyo (the Lotus Sutra) and buried it here during his ascetic training. It is believed that Amida-ji was founded by Kukai (Kobo Daishi) in 815.
Amida-ji Temple is associated with the worship of Amida (the Buddha of Compassion and Wisdom) and is believed to represent a Pure Land. It is the highest peak in the Nachi area and the site of a graveyard, a sacred place of death & rebirth. Amida-ji was an important part of the Kumano pilgrimage and considered a pivot point between earth and sky.
Amida-ji Temple can be found on the top left hand corner of the detailed Nachi Pilgrimage mandara.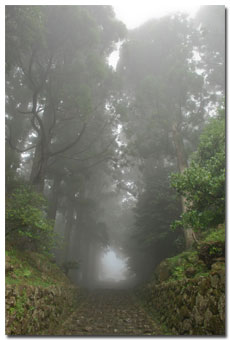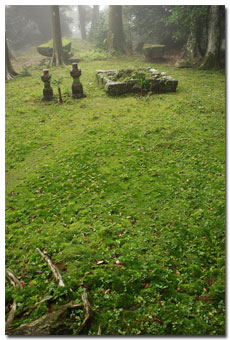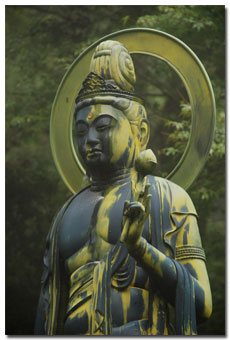 Amida-ji Temple & Mount Myohozan Hiking Course
This hiking course is a loop walk which leaves from beside Seiganto-ji Temple. The first 300 meters follow the Ogumotori-goe section of the Kumano Kodo pilgrimage route before splitting off to the left. From the base of the Amida-ji Temple there is a wonderful lookout point over the Pacific Ocean. The trail continues up the mountain behind the temple to the Okunoin at the peak. Follow the trail down the mountain to the Nachi Kogen Park. From here you join the Kumano Kodo back down to the Nachi shrine/temple complex.
NOTE: This course is closed due to damage from a typhoon.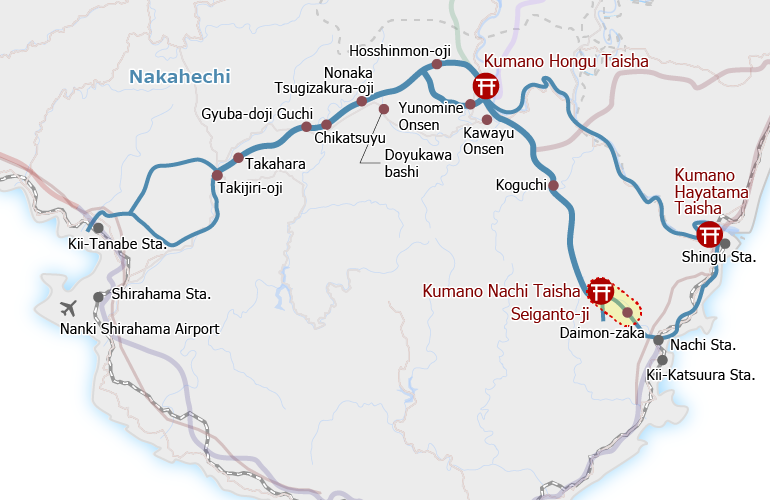 Course Data
Distance
~5 km
Time
~2.5 hrs
※Walking times do not include breaks and are based on the abilities of a healthy walker, without a pack, in good weather. Please plan accordingly.
Difficult rating
2
Access
There are no busses that run to Amida-ji Temple, although the road that runs to the Nachi Kogen Park passes by it. The trailhead starts beside Seiganto-ji Temple. Busses run from Kii-Katsuura station and Nachi station to the base of the Nachi shrine/temple complex. Bus Timetable.
Nearest bus stop
Jinja Otera-mae
Accommodations
At Nachi and in nearby Kii-Katsuura
Restroom
next to the trailhead, Amida-ji Temple, and Nachi Kogen Park.