Honshu's Southernmost Point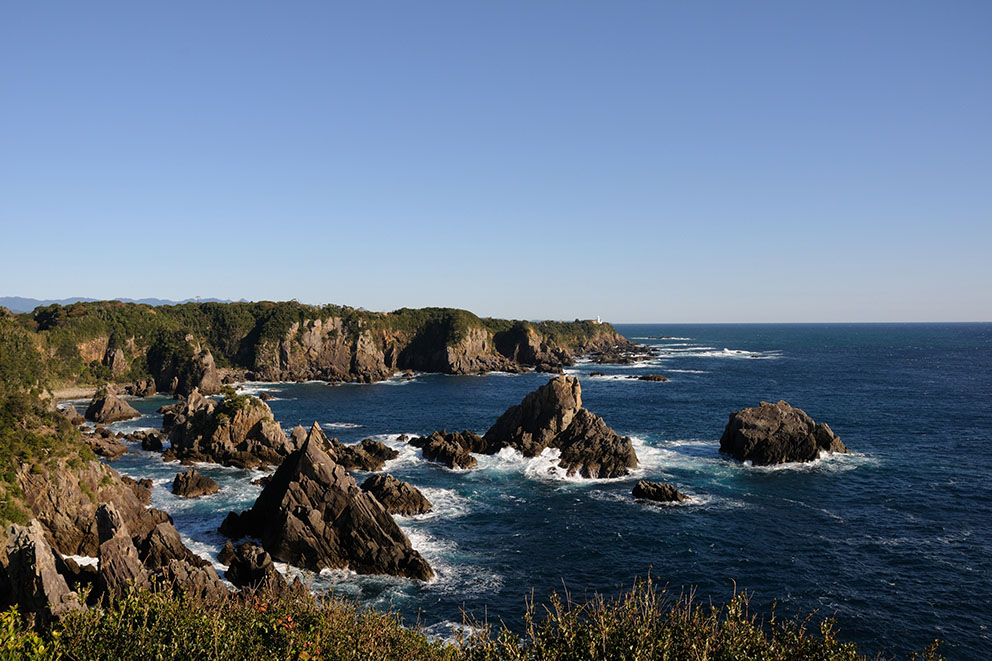 Kushimoto is a marine diving and fishing haven located at the southernmost tip of the Kii Pensinsula in Wakayama with great local food, historic and scenic spots to enjoy.
It is spread out along the coast south of Susami Town including the areas of Wabuka, Tanami in the west, central Kushimoto and the Shiono-misaki Cape and Oshima Island, and Koza and Koza-gawa River areas to the east.
Its remoteness contributed to Kushimoto being selected for the construction of Space One, Japan's first privately owned, commercial, small rocket-launch base.
Popular activities in the area include walking parts of the Kumano Kodo Ohechi route, scuba diving, river kayaking – especially along the Koza-gawa River, and even surfing. Bicycle rental is available at both Koza and Kushimoto train stations.
Visitors might check out the unique rock features of Hashigui-iwa, make a visit to the Kushimoto Marine Park, stand at the furthest point south on the main Japanese island of Honshu at Shiono-misaki Cape or learn about a unique, 130-year-old Turkish-Japanese relationship (and visit the oldest stone lighthouse in Japan) on Oshima Island.
Shiono-misaki Cape
Kushimoto, located at the southernmost point of Japan's largest island, Honshu, had been renowned for centuries as a strategic military and commercial access point.
These days, visitors enjoy an unobstructed view of the Pacific Ocean at a spacious park with nearby lighthouse and campgrounds.
Oshima Island
Oshima Island, once only accessible by ferry and boat, features two foreign-related museums – The Japan-U.S. Friendship Memorial Museum and Turkish Memorial and Museum, and on the eastern side of the island is Kashinozaki Lighthouse, the oldest stone-built lighthouse in Japan.