Spacious Outdoor Baths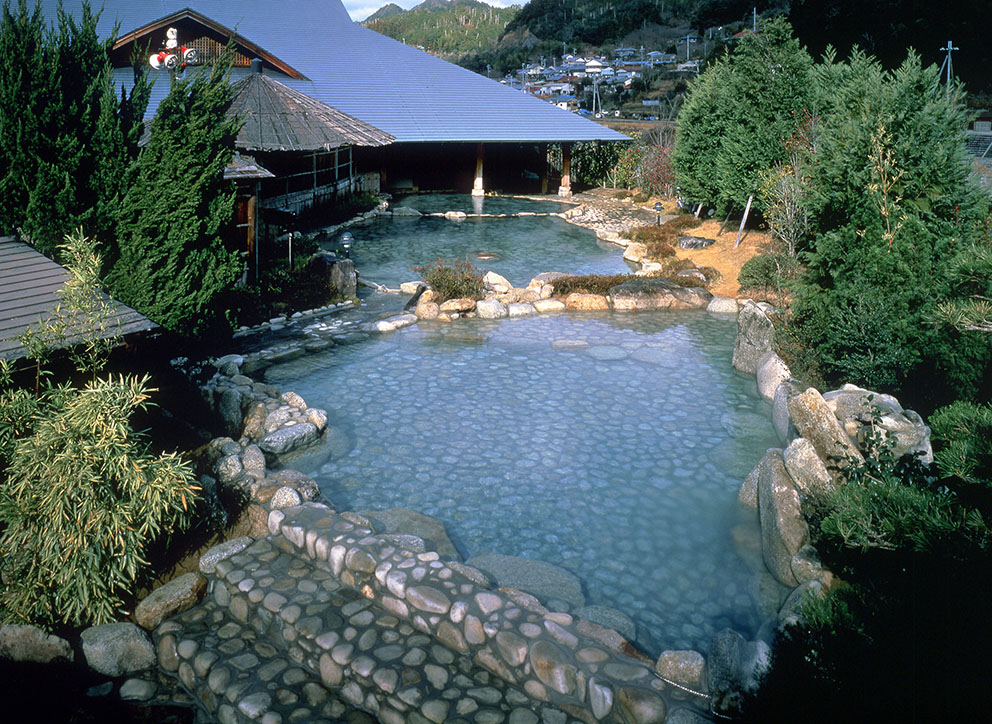 Wataze Onsen is a beautiful hot spring featuring the largest Rotenburo open-air hot spring bath in all of western Japan. It is a little confusing because the main lodging facility is called Watarase Onsen, the name most commonly used. Watching the moon rise over the mountains as you soak in this gorgeous setting is an experience that you will never forget. It is famous for its private Rotenburo open-air baths for couples, families or groups. The hot spring "Kuwahausu Hongu" has a large volume of high-quality water and offers eight different types of baths. There are rental bungalows and a campground close by.
Wataze Onsen
Price
Adults 900 yen, Children 450 yen
Hours
6:00 to 22:00 (last entrance time is 21:30)
(open year-round!)
Kuwahausu Hongu
Price
Adults 620 yen, Children 310 yen
Hours
13:00 to 21:00 (last entrance time is 20:30)
(closed Thursdays, but open weekends and holidays!)
Wataze Onsen Accommodations
Wataze Onsen Access
Wataze Onsen is located a short drive from the Kumano Hongu Taisha.
Daily busses travel here from Tanabe, Shingu and Gojo.
Buses run from Kii-Tanabe and Shirahama to Kawayu Onsen.
Bus Timetable #1 (Eastbound), Bus Timetable #2 (Westbound).
Buses also run from Shingu to Kawayu Onsen.
Bus Timetable #3 (Westbound), Bus Timetable #4 (Eastbound).
Buses also depart regularly from Hongu Taisha-mae.
Kumano Hongu Taisha simplified Bus Timetable #11.
Wataze Onsen Area Map
Wataze Onsen Google Map
View
Wataze Onsen
in a larger map