Seaside Hot Spring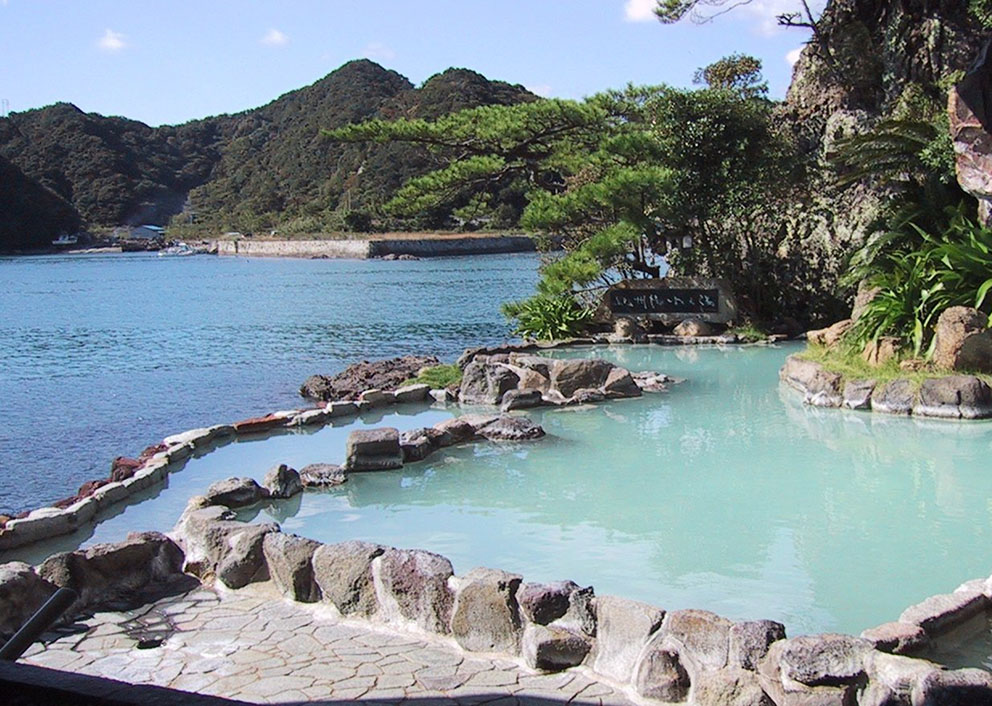 Katsuura Onsen is located on the southeast coast of the Kii Peninsula. It is in essence a fishing port turned hot spring resort. Both sides of the village can be easily experienced with a short stroll through town.
There are multiple hot spring baths located throughout the village and are almost entirely located in hotels, ryokan, etc. Most of these baths are also available for day use. A complete list of onsen baths and footbaths is available at the Nachi-Katsuura Tourist Information Center located next to the JR Kii-Katsuura Station.
The most dominant landmark in Katsuura is the Hotel Urashima. It has the feel of an Onsen Disneyland or James Bond-like fortress and is located on an island-like peninsula in Katsuura Bay. There are seven baths scattered throughout the facility including one in a cave overlooking the Pacific Ocean. Nakanoshima Ryokan also has a wonderful outdoor Rotemburo bath with a bay view.
Getting around town is easy, the pier is just a few hundred meters from the Kii-Katsuura Station, whether looking for a delicious restaurant that serves bluefin "maguro" tuna, an "ashiyu" footbath, or your accommodation. There are also two convenience stores near the station, not to mention a great café in town.
On certain days, visitors can observe a local fish auction at the pier from a second-floor observation deck. Or, check out the local produce, fish and other specialties found at the Katsuura Fish Market next door.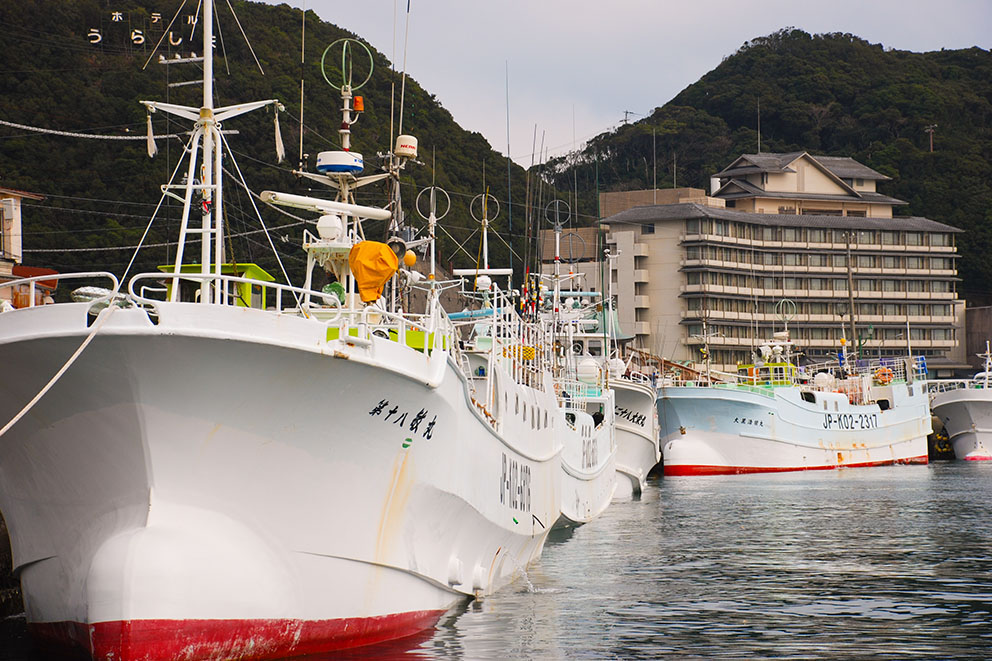 Get a local map and information from the Nachi-Katsuura Tourism Information Center located next to the Kii-Katsuura Station.
Katsuura Access
Katsuura Onsen is located on the southeastern coast of the Kii Peninsula.
Regular express trains to Kii-Katsuura Station heading north and south run daily.
Daily bus access is available from Shingu and Nachi.
Buses run regularly between Shingu, Nachi, and Kii-Katsuura stations.
Bus Timetable #12 (Southbound), Bus Timetable #13 (Northbound).
Katsuura Area Maps