Kumano Kodo Epicenter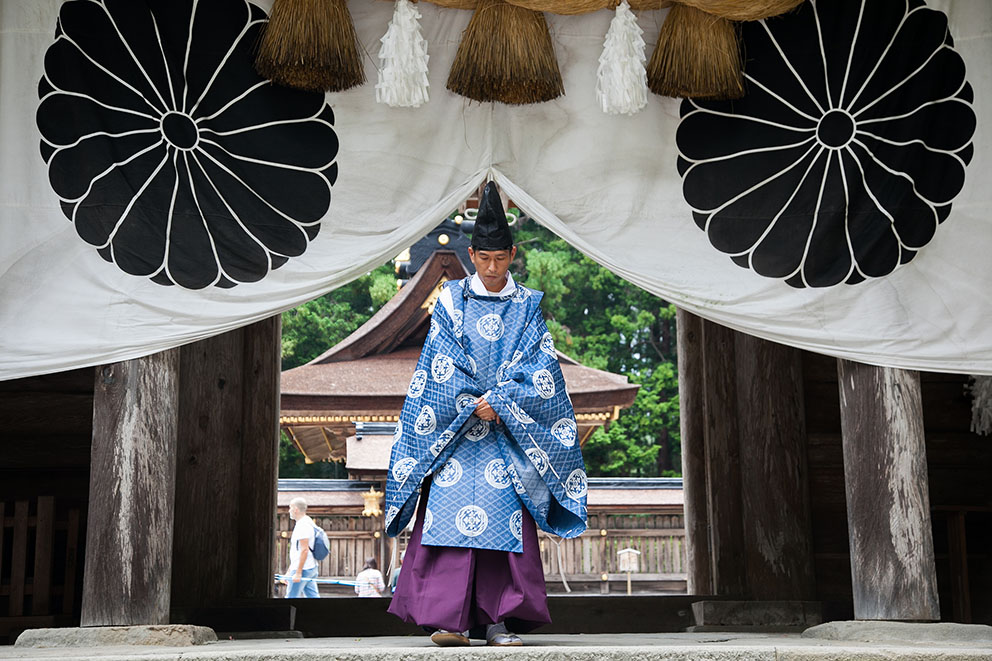 Hongu is in the heart of Kumano. All of the pilgrimage routes gravitate to Kumano Hongu Taisha, one of the three grand shrines of the Kumano Kodo pilgrimage.
The small town of Hongu (population 500) stretches a few hundred meters north-to-south just west of the sacred Kumano-gawa River.
In the north end, there is the grand shrine, Kumano Hongu Heritage Center, a convenience store and a few other small shops. Around the grand shrine there is a café and a couple souvenir shops with local goods. Not far away is a post office with an ATM, a bank that can exchange some international currency, and a hardware store. There are also a handful of restaurants nearby.
At the south end of town is the original location of Kumano Hongu Taisha, called Oyunohara, along the Kumano-gawa River featuring what is said to be the largest torii gate in Japan.
Near the access to Oyunohara, is a liquor store, public parking and toilet, and Kumano Japanese washi paper-making experience "Otonashi." And just a couple hundred meters across the street is the entrance to the Kumano Kodo Dainichi-goe Route (roughly 2 kilometers-walk) between Hongu and Yunomine.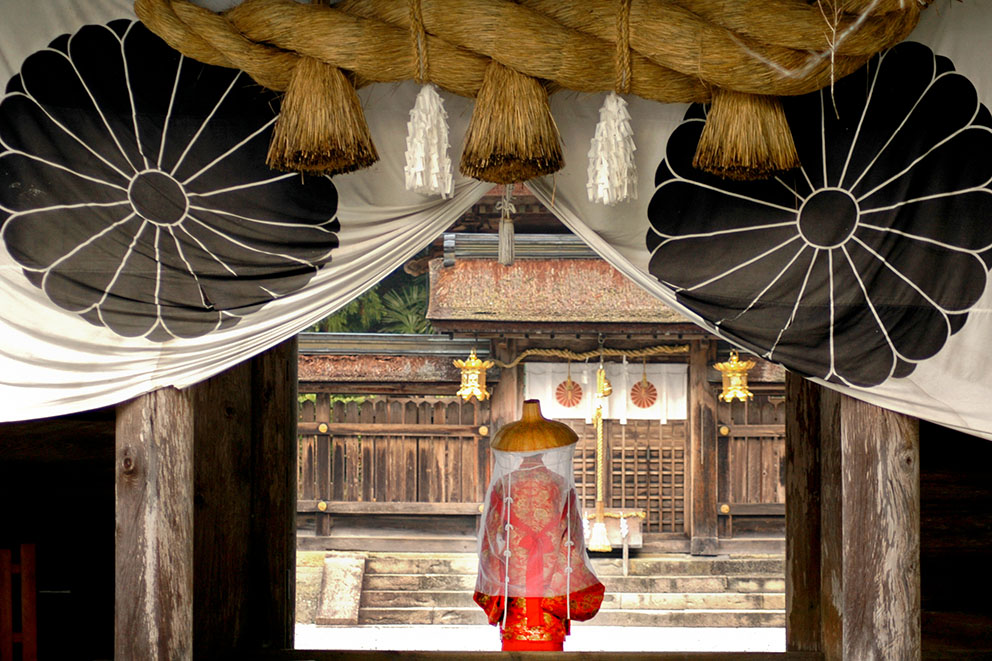 Learn More
Hongu Activities
Hongu Area Accommodation
Along with some guest house accommodation in Hongu Village, guests can stay as well as at nearby area onsen hot spring accommodations as well.
Hongu Access
Hongu is central southern peninsular bus transportation hub.
Daily busses travel here from Tanabe, Shingu and Gojo.
Buses run from Kii-Tanabe and Shirahama to Hongu.
Bus Timetable #1 (Eastbound), Bus Timetable #2 (Westbound).
Buses also run from Shingu to Hongu.
Bus Timetable #3 (Westbound), Bus Timetable #4 (Eastbound).
Buses also depart regularly from Hongu Taisha-mae to area onsen accommodation. Kumano Hongu Taisha simplified Bus Timetable #11.
Area Maps