Unique River Hot Spring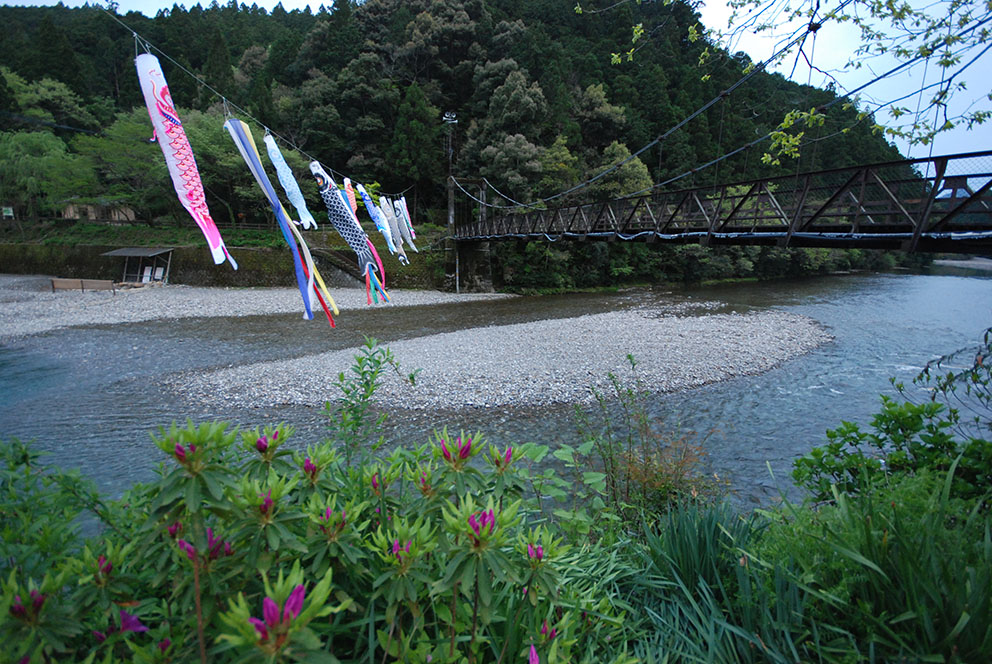 Kawayu Onsen is a geological thermal wonder located on the Oto River, a tributary of the Kumano-gawa River. "Kawa" means "river" and "yu" means "hot water". In Kawayu Onsen hot spring water bubbles to the surface of the crystal clear river.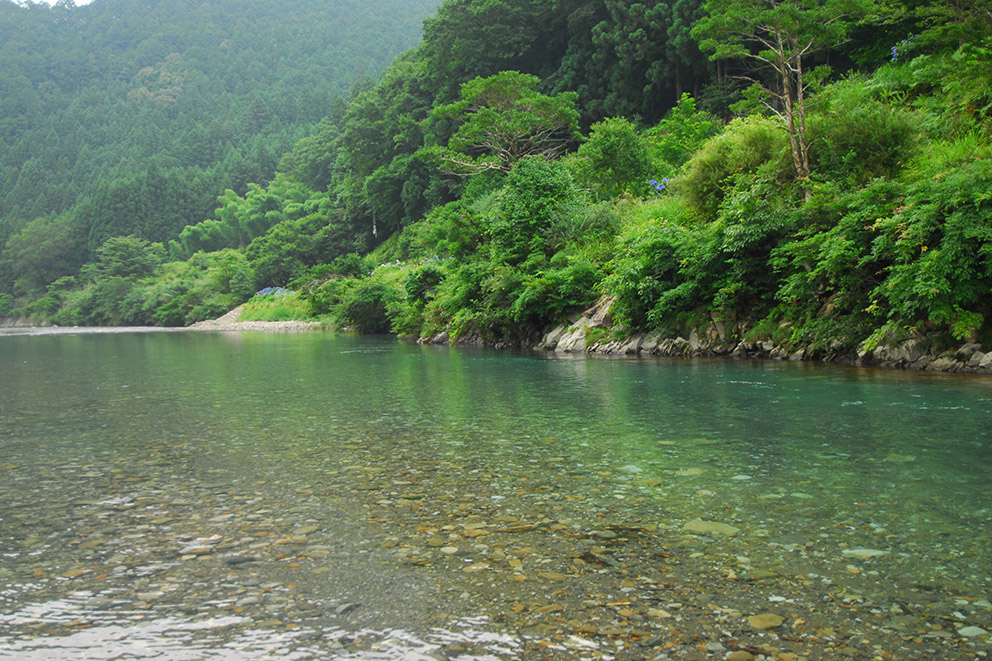 The defining feature of Kawayu Onsen is the river. On the north side is a collection of places to stay including a diversity of ryokans, minshukus, and hotels. On the south side of the river is a green forested mountainside. The world heritage Kumano Hongu Taisha and Kumano Kodo pilgrimage routes are close by.
One of the best ways to enjoy Kawayu Onsen is to soak in the soft evening light while watching the warm mist from the river rise slowly into the clean mountain air. You can dig your own bath or bathe in a prepared one.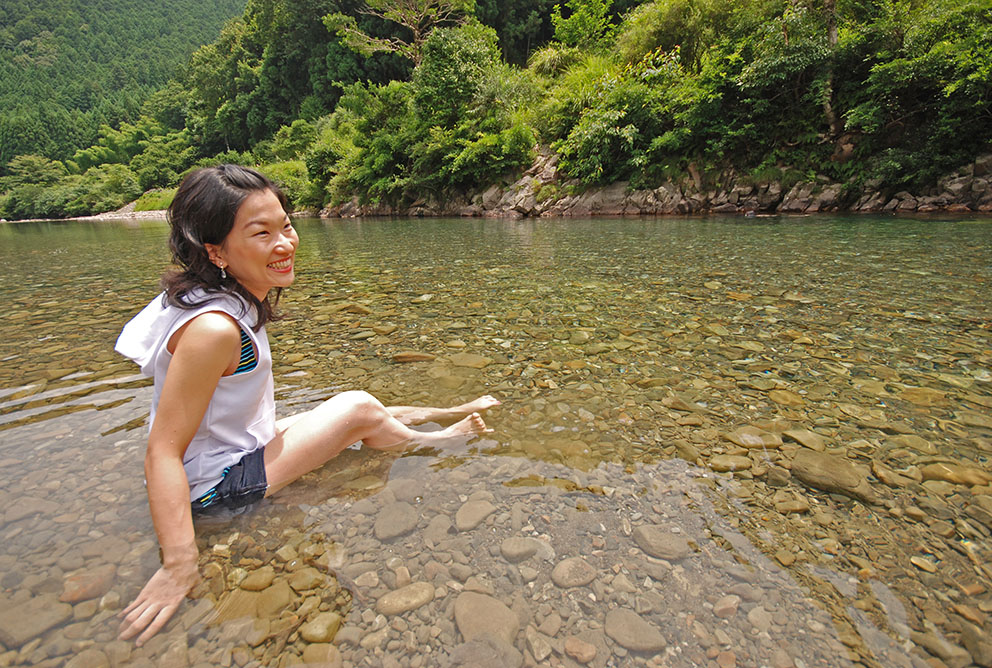 Kawayu Onsen is perfect for a visit all year round. If you come in the winter months, don't miss the giant Sennin-buro bath. Summer is perfect for cooling down with a swim. Spring and fall colors are best viewed relaxing from water level.
Dig Your Own Onsen!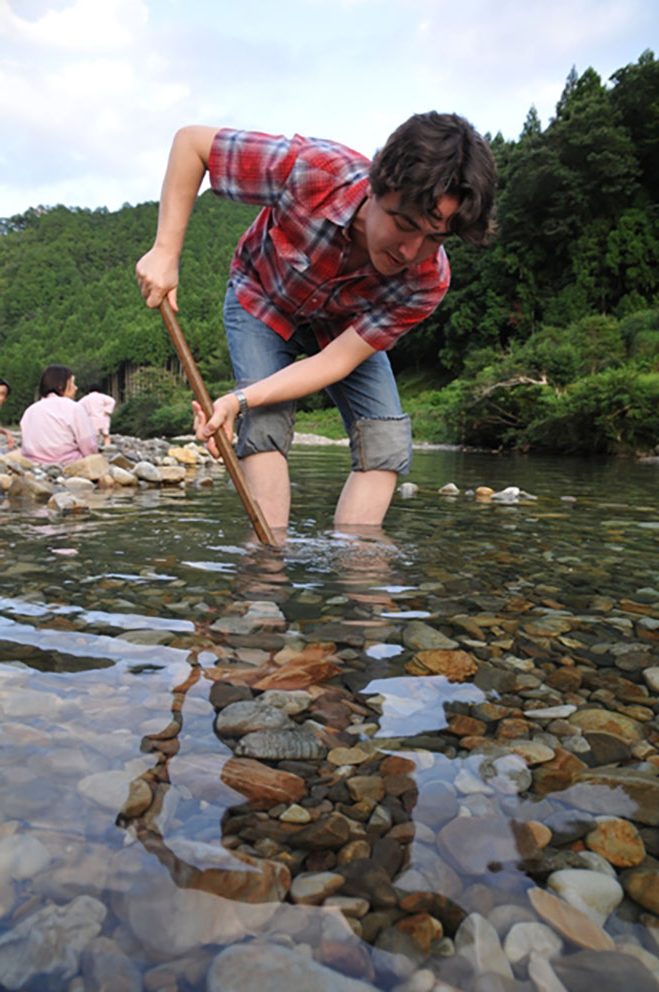 Grab your shovel and dig your bath out of the river bank!

When someone digs a hole in the gravel river bed, hot thermal water percolates in, creating an onsen bath!

You can regulate the temperature by diverting cold water from the river into the mix.
Many of the accommodations in Kawayu have shovels for guests use.
If you don't have the energy to dig your own, never fear, just use one of the pre-dug basins.
Sennin-buro River Bath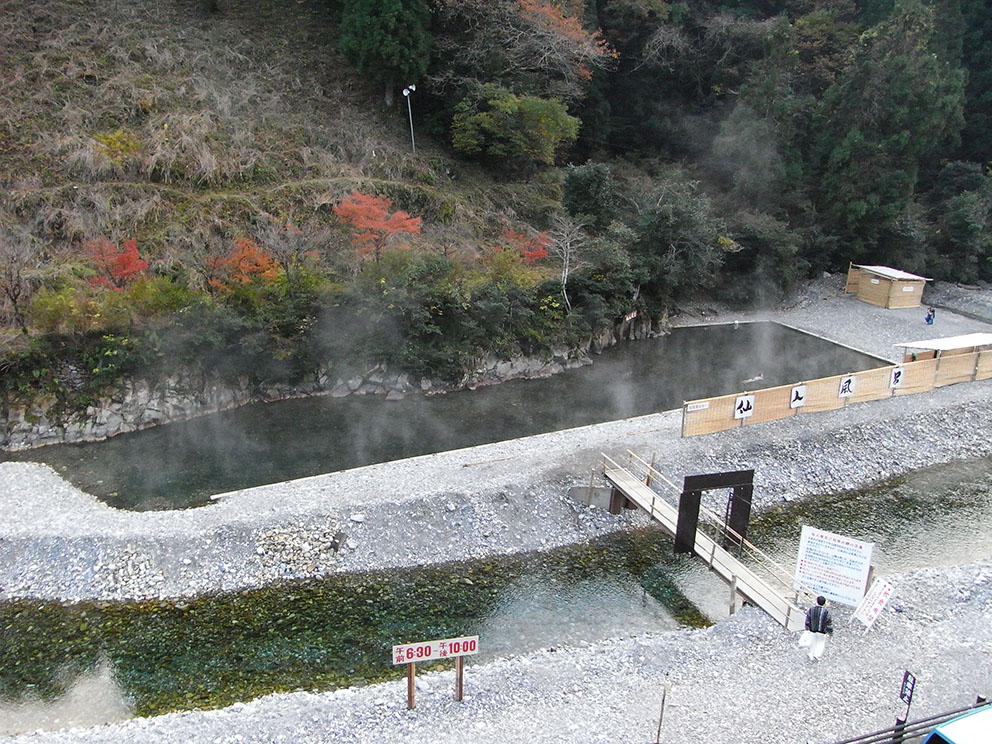 From December to February, Nature's forces are adapted to create a giant bath in the river called Sennin-buro. "Sennin" means "one thousand people", implying that it is so large that one thousand people can bathe at the same time. "Sennin" also means "mountain man", or "immortal mountain hermit", a mysterious character that lives far in the mountains. "Buro" means bath.
Sennin-buro is approximately 40 meters by 15 meters in size, and a depth of 60 centimeters. The hot spring water is 73 degrees Celsius, but is cooled down by the river water to ~40 degrees Celsius. Temperature of the water can change often, so try out different spots to find the right temperature for you. On special days the bath is lit with lamps.
How to use the Sennin-buro Bath
| | |
| --- | --- |
| Dates | December to February |
| Time | 6:30~22:00 |
| Price | Free |
Change Rooms:
There are makeshift change rooms on the riverbank. For ladies it is enclosed, but for men it is open on the mountain side.

What to Wear:
It is OK to wear bathing suits in the river baths. Some people also use a towel to wrap around themselves. Sandals are also good as some of the rocks may be sharp. Most accommodations in Kawayu Onsen have swimming suits and sandals for guests (may cost extra).

Parking: 50 vehicles (free), 200 meters downriver from the bath
Notes:
● Please refrain from bringing glass objects.
● On rainy days the bath may be closed.
● No pets allowed.
● No soap or shampoo allowed.
● Please keep area clean.
History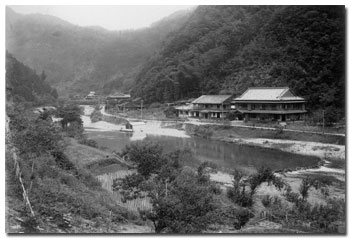 The first recorded history of Kawayu Onsen is from 1630. Its legendary founder is Kobuchi-so Inosue who was told of its existence in the form of a divine oracle. The three surrounding villages were caretakers of the hot springs. Nobody lived here because the steep mountains rising on both sides and thick forest made access very difficult. With the construction of better roads, the first ryokan lodging was built here in 1720. Originally locals could bathe for free but visitors had to pay.
As the village grew new lodgings and businesses appeared including an onsen export business. From the year 1800 to 1955 the entrepreneurial locals sold mineral water in used sake barrels. This liquid cargo was transported downriver to Shingu where they were transferred to ocean-going vessels bound for Osaka, eventually ending up in the bath tubs of the wealthy upper class.
Baths
The baths in river are free. There is one public bath and a few accommodations offer day-use bathing.
Public Baths
Sennin-buro
Kawayu Onsen public bath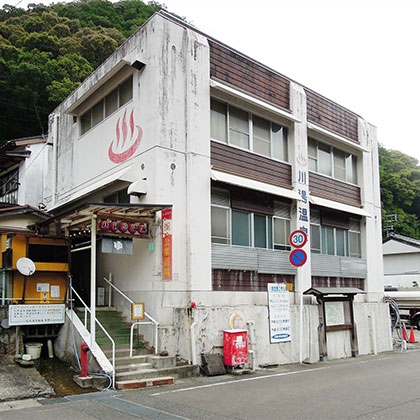 Price
250 yen, 12 and under 130 yen
Hours
6:30~20:00
Closed Tuesdays
Amenities
Soap:50 yen
Shampoo:50 yen
Towel:200 yen
Day-use Baths in Lodgings
Kawayu Midoriya
| | |
| --- | --- |
| Price | 800 yen, 12 and under 400 yen |
| Hours | 14:00~19:00 |
| Closed | Variable |
Minshuku Sumiya
Price
500 yen
Hours
Generally, 15:00~21:00
Closed
Variable
※Reservations Required (Japanese)
Kawayu Accommodations
Kawayu Onsen has a variety of Japanese-style accommodations including traditional ryokan inns and family-run minshuku guest houses. Most of the guestrooms in Kawayu Onsen have views over the river.
Kawayu Onsen Access
Kawayu Onsen is located a short drive from the Kumano Hongu Taisha.
Daily busses travel here from Tanabe, Shingu and Gojo.
Buses run from Kii-Tanabe and Shirahama to Kawayu Onsen.
Bus Timetable #1 (Eastbound), Bus Timetable #2 (Westbound).
Buses also run from Shingu to Kawayu Onsen.
Bus Timetable #3 (Westbound), Bus Timetable #4 (Eastbound).
Buses also depart regularly from Hongu Taisha-mae.
Kumano Hongu Taisha simplified Bus Timetable #11.

Area Map