Long Beach and Pilgrimage Road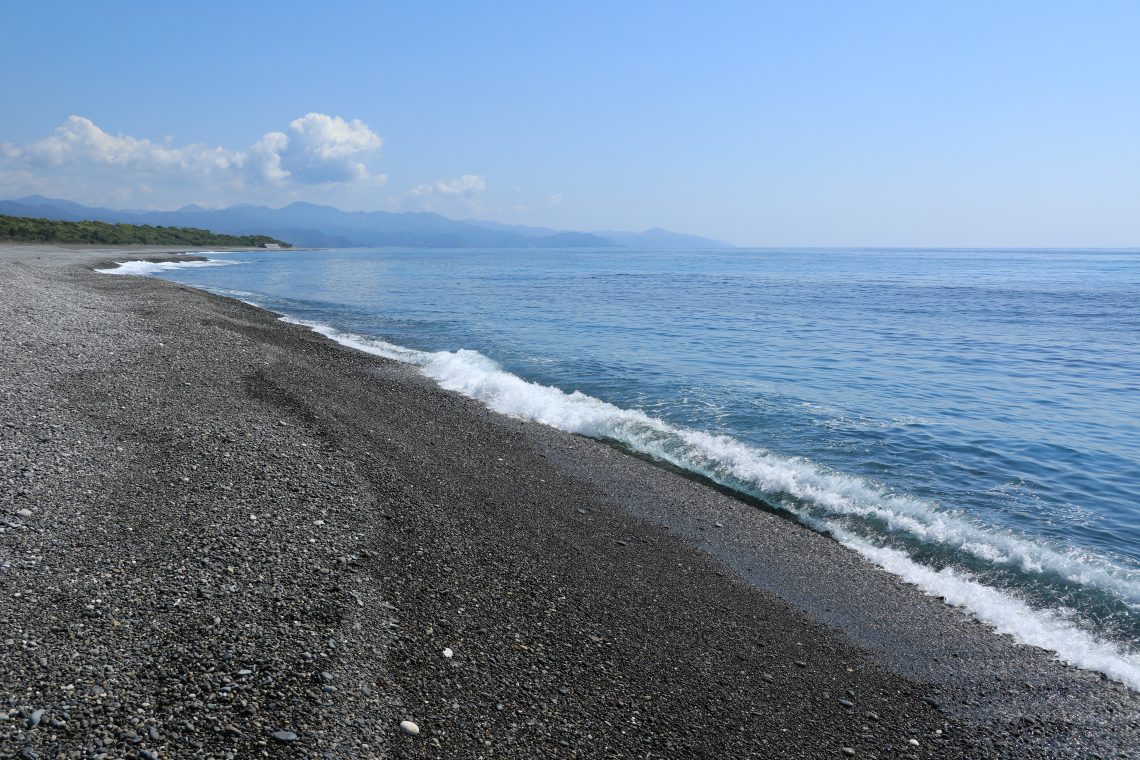 Mihama is a small beachside town on the south end of Mie Prefecture facing the Pacific Ocean on the east side of the Kii Peninsula. It is famed for being in the center of "Shichirimihama," which at 25 km is the longest beach in Japan. To the west is the steep Kii Mountain Range.
Part of the Kumano Kodo Iseji pilgrimage trail, also known as the Hamakaido, runs through Mihama along the coast. While not really suitable for swimming, the beach provides rough, scenic views. Along with beautiful beach and ancient pilgrimage trail, locals enjoy viewing the "Fuden Oroshi" morning mist that envelopes the mountains from fall to early spring.
The Shichirimihama Tourist Information Center is located at the Michi-no-Eki Park Shichirimihama not far from Atawa Station.