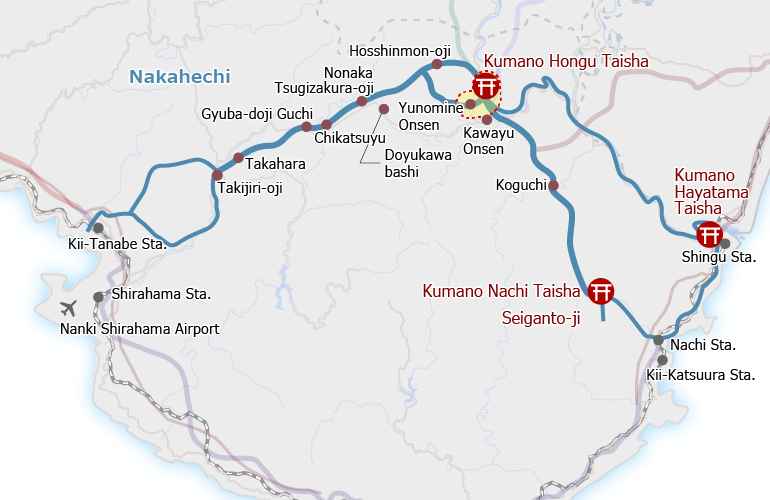 Overview
Dainichi-goe (Kumano Hongu Taisha to Yunomine Onsen)
The Dainichi-goe route is a short but relatively steep trail over Mt. Dainichi that links Kumano Hongu Taisha with Yunomine Onsen.

The Hanakake Jizo is on the ridge, and on the eastern slope is Tsukimigaoka-jinja. This shrine is located in a grove of old-growth trees and was historically associated with the Shugendo sect in the area.

Every year on April 13th, the first day of the Kumano Hongu Taisha Spring Festival, participants walk this section of the Kumano Kodo pilgrimage route.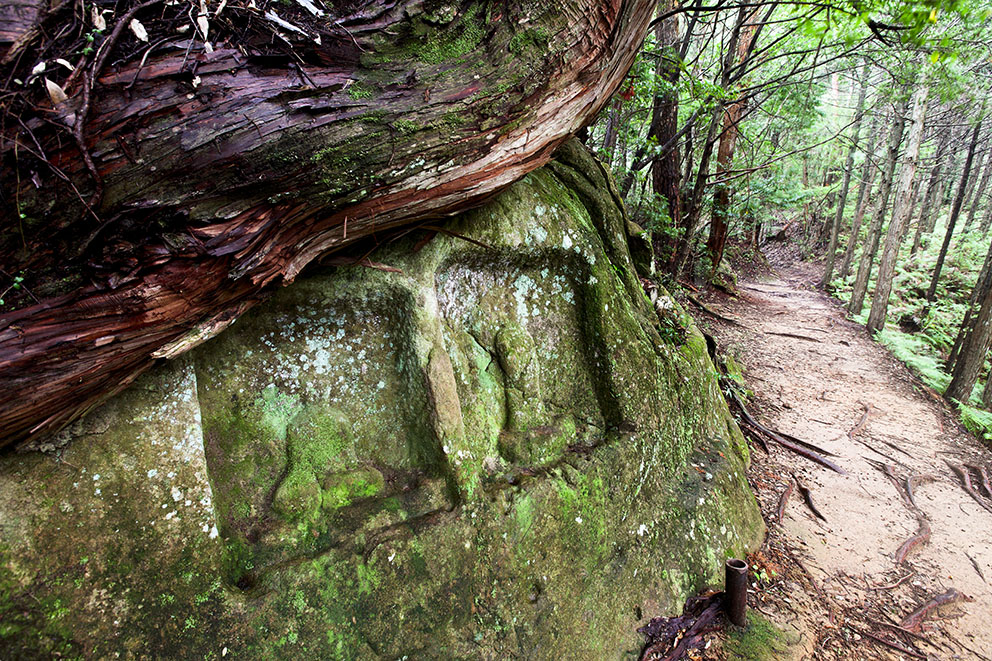 Course Data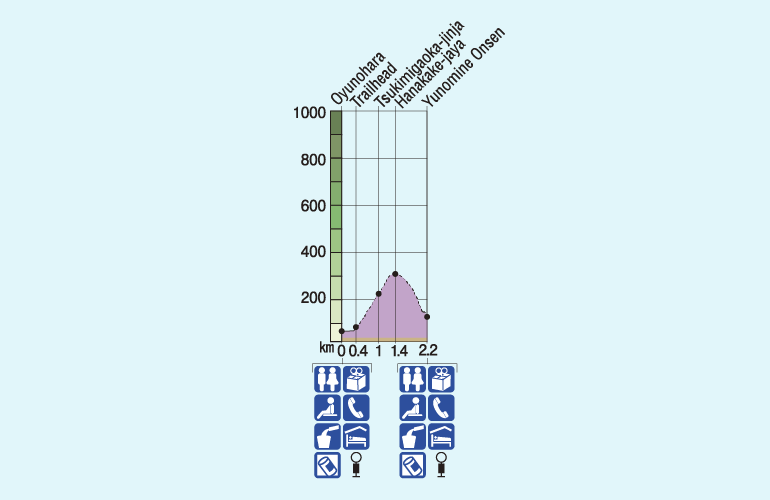 Distance
~2 km (~1 mi)
Time
1~2 hr
※Walking times vary. Please plan accordingly.
Difficulty rating
2  What is difficulty rating?
Total Elevation Gain
~250 m (~820 ft)
Total Elevation Loss
~190 m (~600 ft)
Access
Bus Timetables
Buses lead to/from Yunomine Onsen and Kumano Hongu Taisha daily from Tanabe: Bus Timetable #1 (Eastbound), Bus Timetable #2 (Westbound). From Shingu: Bus Timetable #3 (Northbound), Bus Timetable #4 (Southbound). Bus Timetable #11 shows all the buses that run from Hongu to Yunomine Onsen, Kawayu Onsen and Wataze Onsen.
Nearest Bus Stops
Hongu Taisha-mae (near Kumano Hongu Taisha) or Dainichi-goe Nobori-guchi (near Oyunohara) (Start), Yunomine Onsen (Finish).
Accommodations
Route Maps
Area Maps
Nakahechi Route Guide List
Nakahechi Route Main Sections
Hongu Sub-route
Other Nakahechi Route Sub-sections