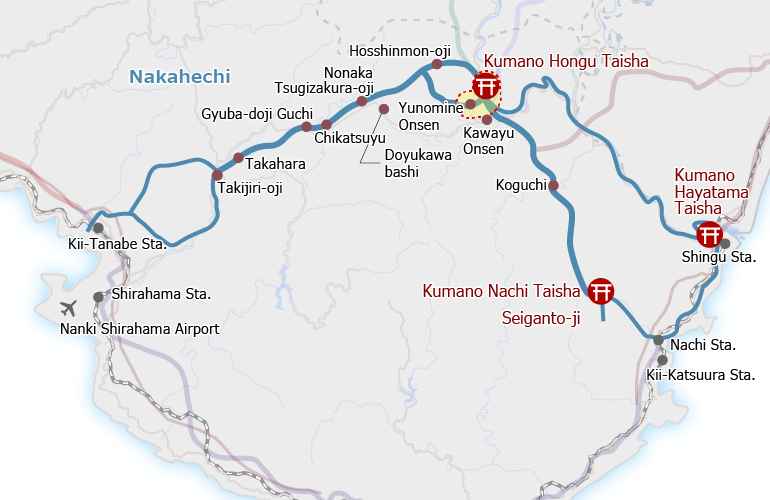 Dainichi-goe (Kumano Hongu Taisha to Yunomine Onsen)
The Dainichi-goe route is a short but relatively steep trail over Mt. Dainichi that links Kumano Hongu Taisha with Yunomine Onsen.
The Hanakake Jizo is on the ridge, and on the eastern slope is Tsukimigaoka-jinja. This shrine is located in a grove of old-growth trees and was historically associated with the Shugendo sect in the area.
Every year on April 13th, the first day of the Kumano Hongu Taisha Spring Festival, participants walk this section of the Kumano Kodo pilgrimage route.
Course Data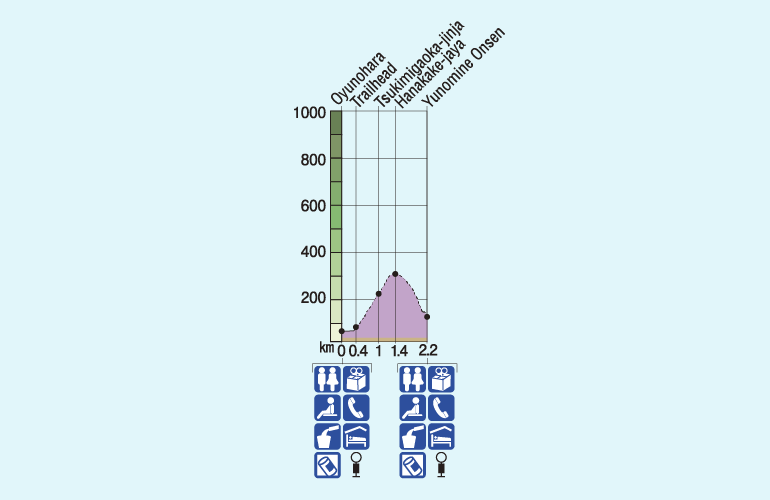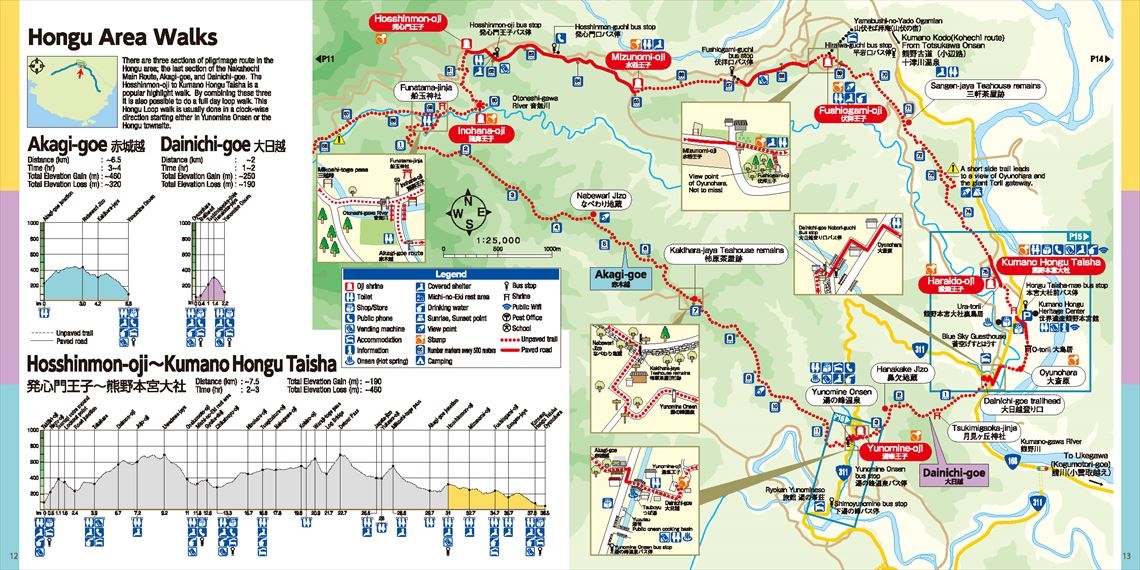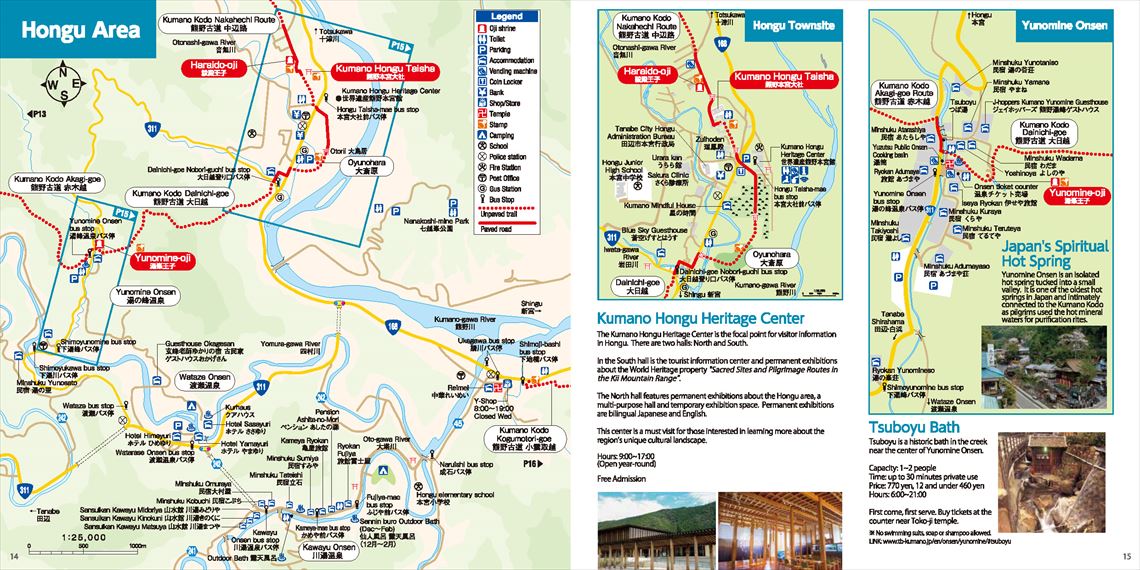 Nakahechi Route Guide List
Nakahechi Main Route Sections