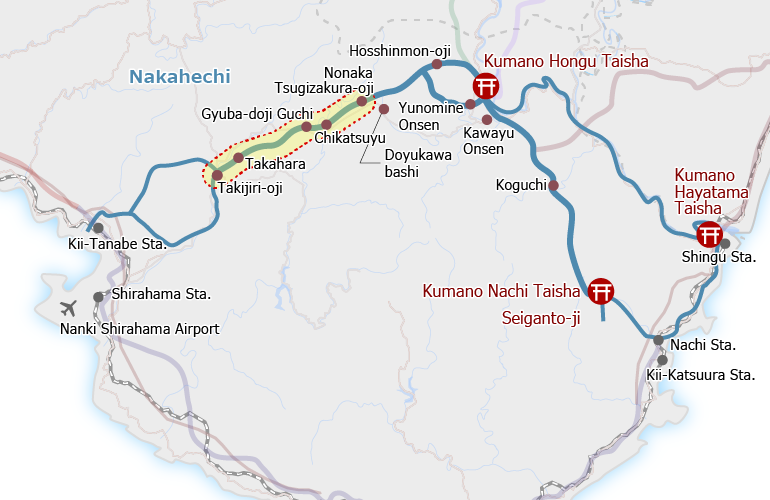 Overview
This one-day hike begins at the Takijiri-oji shrine beside the Tonda River and follows a mountain trail passing through Takahara and Chikatsuyu village to Tsugizakura-oji. The route has some steep inclines and downhill slopes on uneven surfaces. There are paved sections in the village of Takahara and from Chikatsuyu village to Tsugizakura-oji.

This is a popular starting day for multi-day walks on the Nakahechi section of the Kumano Kodo pilgrimage route. It is also possible to break this walk into smaller sections. The Gyuba-doji-guchi to Chikatsuyu-oji and Chikatsuyu-oji to Tsugizakura-oji courses are common, short, easy walks. The Kodo Aruki-no-Sato Chikatsuyu facility in Nakahechi has a shuttle bus service for these sections.

There are restaurants in Kiri-no-Sato Takahara Lodge, Kumano Kodo Nakahechi Michi-no-Eki Rest Stop, and in Chikatsuyu, but most walkers opt to bring a lunch with them to eat along the trail. The Kumano Kodo Kan Pilgrimage Center is located at Takijiri-oji and has some introductory exhibitions about the route.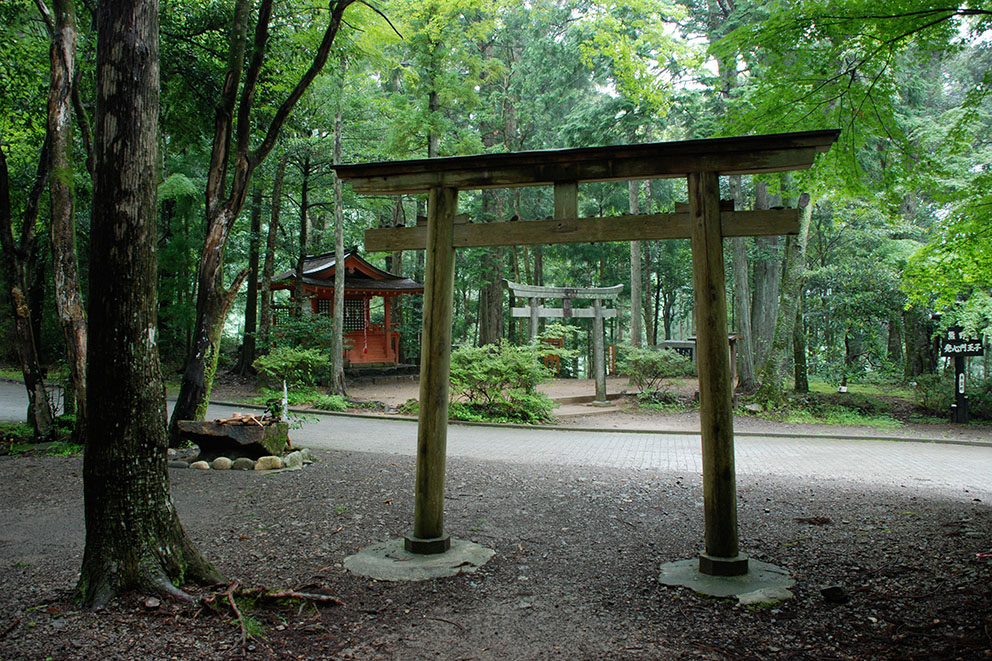 Course Data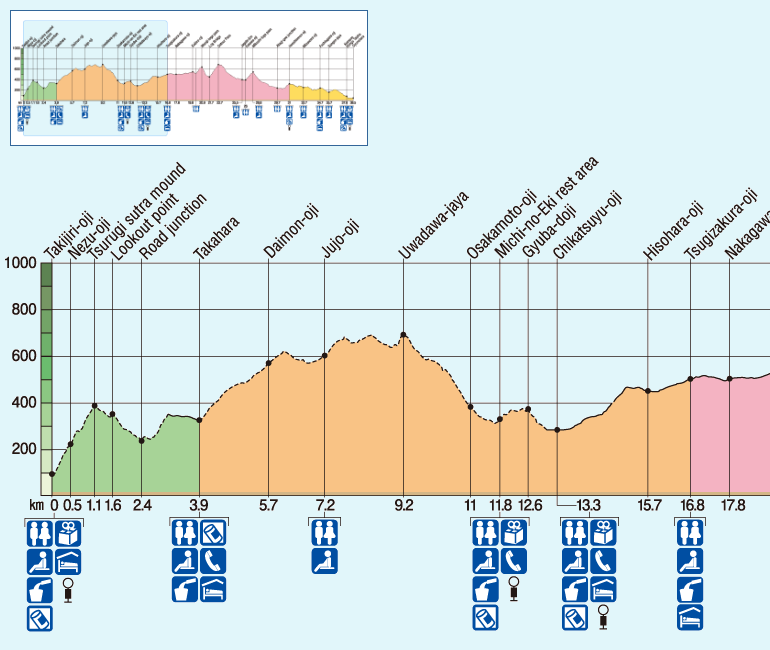 Distance
~17 km (~10.6 mi)
Time
7~10 hrs
※Walking times vary. Please plan accordingly.
Difficulty Rating
4 What is difficulty rating?
Total Elevation Gain
~1260 m (~4100 ft)
Total Elevation Loss
~850 m (~2800 ft)
Access
Bus Timetable .
Buses run from Kii-Tanabe and Shirahama to Chikatsuyu. Bus Timetable #1 (Eastbound), Bus Timetable #2 (Westbound). There are no buses directly to/from Tsugizakura. The nearest bus stop is at Nonaka Ipposugi on Highway #311 (~ 20-minute walk to Tsugizakura).
Nearest Bus Stop
Takijiri (Start), Nonaka Ipposugi (Finish)
Accommodations
Route Maps
Area Maps
Nakahechi Route Guide List
Nakahechi Route Main Sections
Nakahechi Route Takijiri-oji to Tsugizakura-oji Sub-sections
Other Nakahechi Route Sub-sections