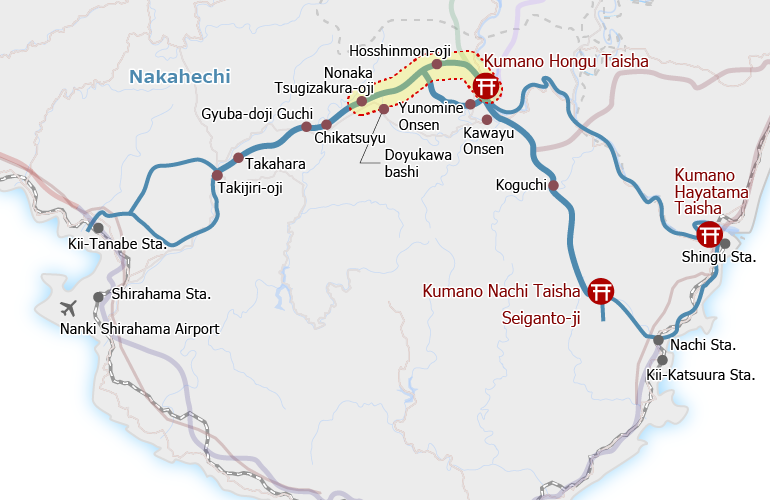 This full-day hike is on pavement to Kobiro-toge Pass and then on unpaved mountain trail to Hosshinmon-oji.
From Hosshinmon-oji to Kumano Hongu Taisha, the trail switches between forest trail and paved road through settled areas.
There are no restaurants along the way, so it is best to bring a bag lunch. The creek beside Jagata Jizo and Mikoshi-toge are common lunch stops.
The 7-kilometer section from Hosshinmon-oji to Kumano Hongu Taisha is a very popular half-day walk.
Course Data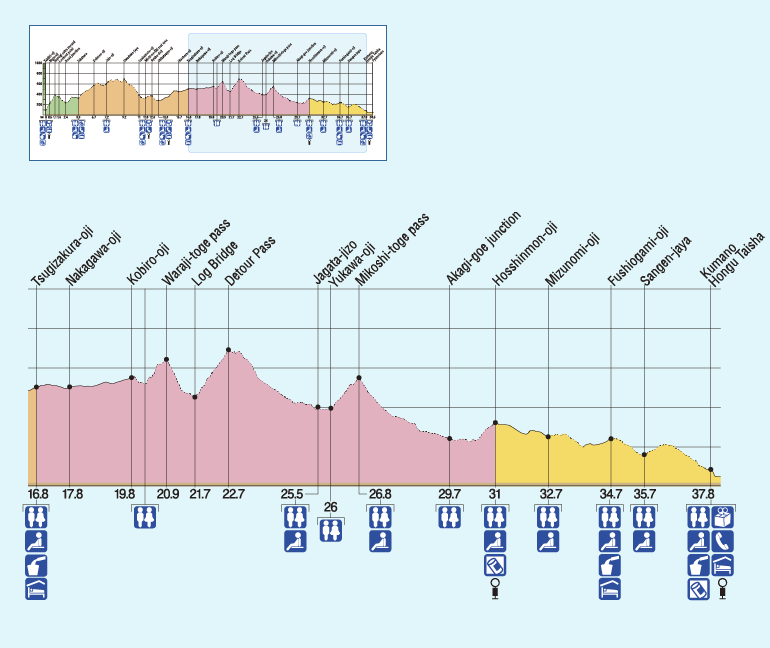 Detour
Because of damage to the trail there is a ~4 km detour from Nakado-jaya Teahouse remains to Jagata Jizo, south of the main pilgrimage route. The trail follows a forestry road for a short time before climbing over the Iwagami-toge pass (~650 meters elevation). The trail then descends to the Jagata Jizo following another forestry road for part of the way.
Nakahechi Route Guide List
Nakahechi Main Route Sections