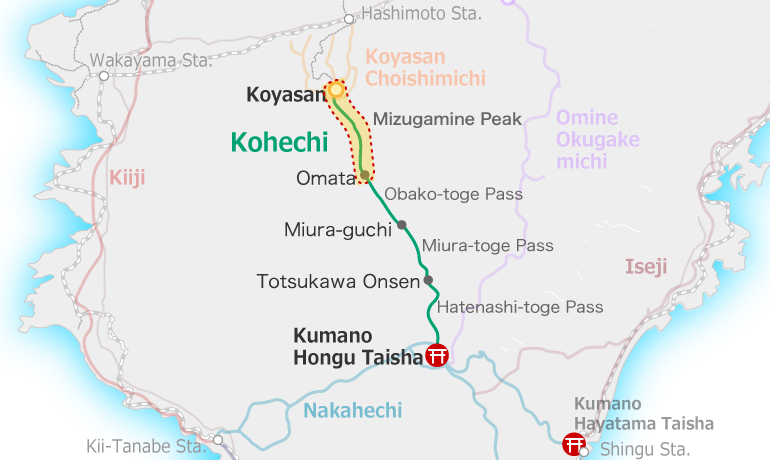 Overview
Koyasan to Omata
The section starts in Koyasan and finishes at the Omata Bus Stop. These are longer sections on paved roads: near Otaki, on the Koyasan-Ryujin Skyline road, and a forestry road after Mizugamine Peak. The trail is generally wide and easy to walk, with some steep sections into river valleys near Otaki (Odono-gawa River) and the Omata Bus Stop (Kawarabi-gawa River).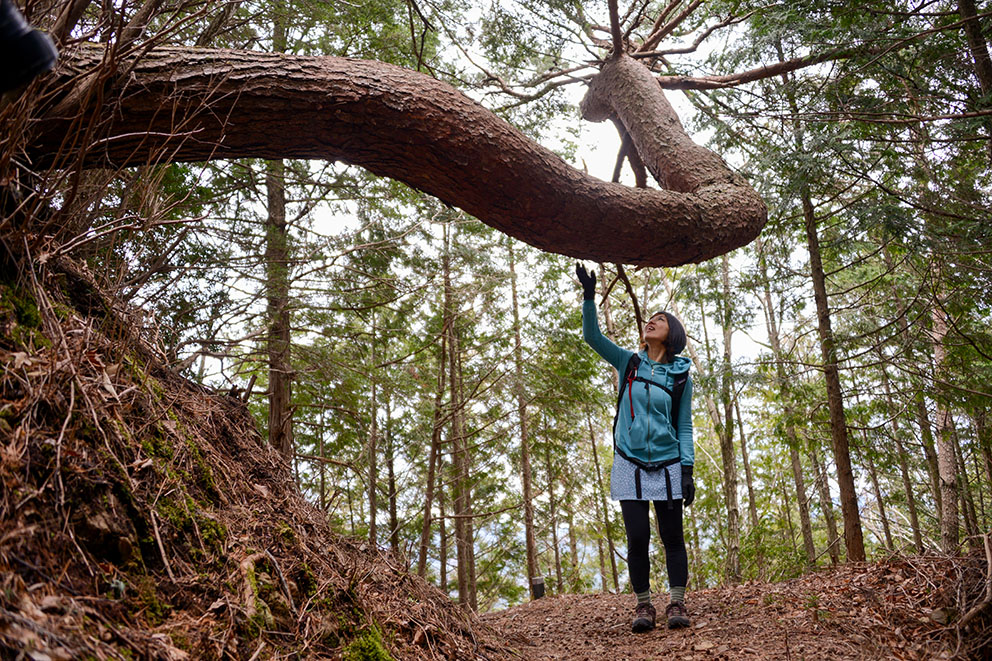 Course Data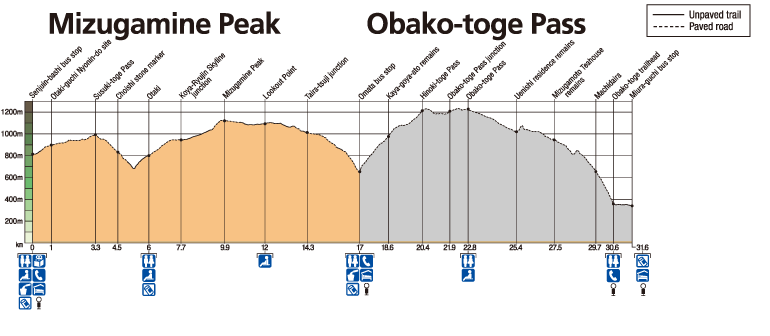 Distance
~17 km (~10.6 mi)
Time
6~8 hrs
※Walking times vary. Please plan accordingly.
Difficulty Rating
4.5 What is difficulty rating?
Total Elevation Gain
~690 m (~2300 ft)
Total Elevation Loss
~840 m (~2800 ft)
Access
The Kohechi is a remote mountainous trail with only irregular community buses operating between villages. Those hiking the Kohechi route should be fit and well enough prepared to be able to walk the distances between villages each day.
Accommodations
Route Map
Other Kohechi Routes