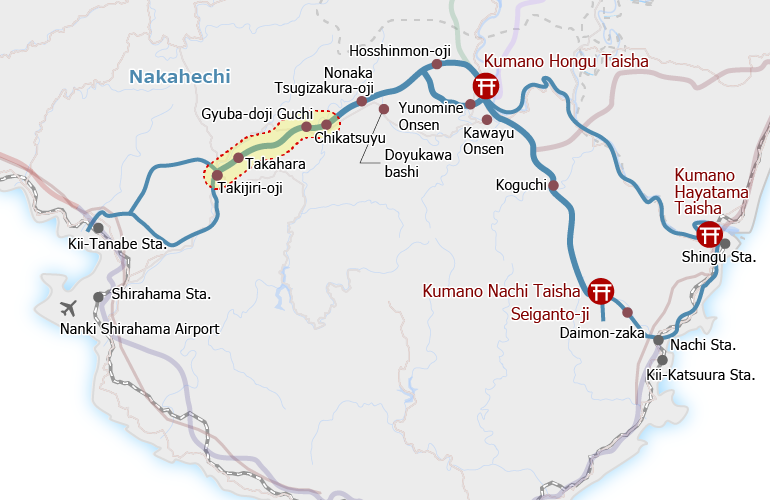 Overview
This one-day hike begins at the Takijiri-oji shrine beside the Tonda River and follows a mountain trail passing through Takahara to Chikatsuyu Village. The route has some steep inclines and downhill slopes on uneven surfaces. There are paved sections in the village of Takahara and within Chikatsuyu Village.

This is a popular starting day for multi-day walks on the Nakahechi section of the Kumano Kodo pilgrimage route. It is also possible to break this walk into smaller sections from Takahara to Chikatsuyu-oji or from Gyuba-doji-guchi to Chikatsuyu-oji.

There are restaurants at Kiri-no-Sato Takahara Lodge, Kumano Kodo Nakahechi Michi-no-Eki Rest Stop, and in Chikatsuyu, but most walkers opt to bring a lunch with them to eat along the trail. The Kumano Kodo Kan Pilgrimage Center is located at Takijiri-oji and has some introductory exhibitions about the route, some walking sticks for sale and a water tap to fill water bottles.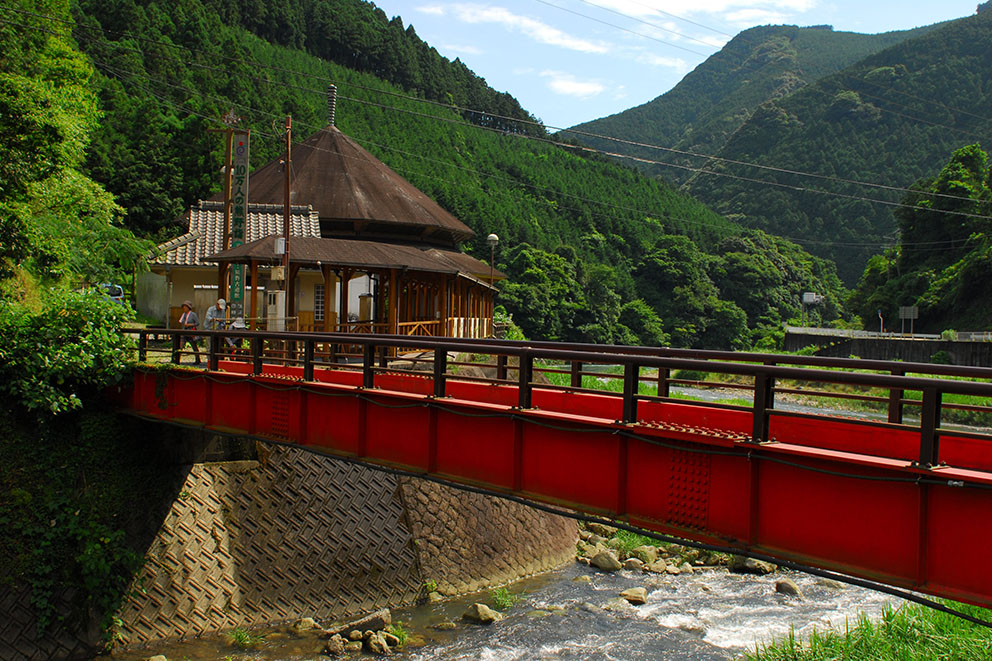 Course Data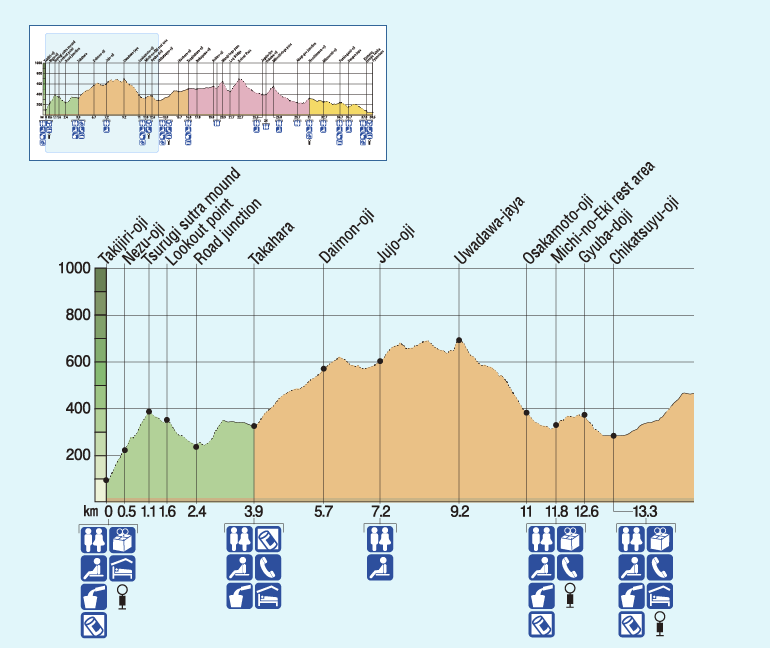 Distance
~13.3 km (~8.3 mi)
Time
6~8 hrs
※Walking times vary. Please plan accordingly.
Difficulty Rating
3 What is difficulty rating?
Total Elevation Gain
~1010 m (~3300 ft)
Total Elevation Loss
~840 m (~2750 ft)
Access
Bus Timetable .
Buses run from Kii-Tanabe and Shirahama to Chikatsuyu. Bus Timetable #1 (Eastbound), Bus Timetable #2 (Westbound).
Nearest Bus Stop
Takijiri (Start), Chikatsuyu-oji, Nakahechi Bijutsukan (Nakahechi Museum) (Finish)
Accommodations
Route Maps
Area Maps
Nakahechi Route Guide List
Nakahechi Route Main Sections
Nakahechi Route Takijiri-oji to Chikatsuyu-oji Sub-sections
Other Nakahechi Route Sub-sections