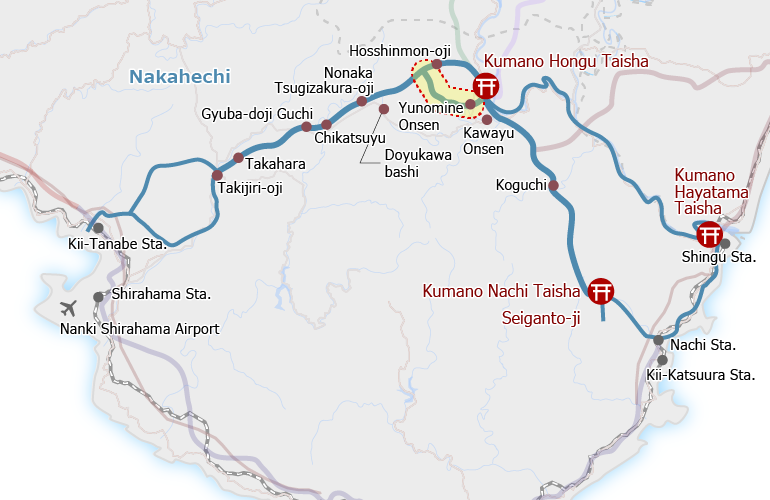 ★IMPORTANT: Because of the damages due to Typhoon Cimaron (#20), Akagi-goe route to/from Hosshinmon-oji (near number signpost 61) to/from Yunomine Onsen is temporary closed. Estimately opening summer 2019.
Akagi-goe (Yunomine Onsen to Funatama-jinja)
The Akagi-goe route links Yunomine Onsen, a hot spring with over 1800 years of history, and Funatama-jinja, which is on the main Nakahechi route.
It is a mountain trail that climbs up and over a ridge.
The Nabewari Jizo is a statue along the route. This section is often used by walkers to make a loop with the Nakahechi section from Hosshinmon-oji to Kumano Hongu Taisha.
Course Data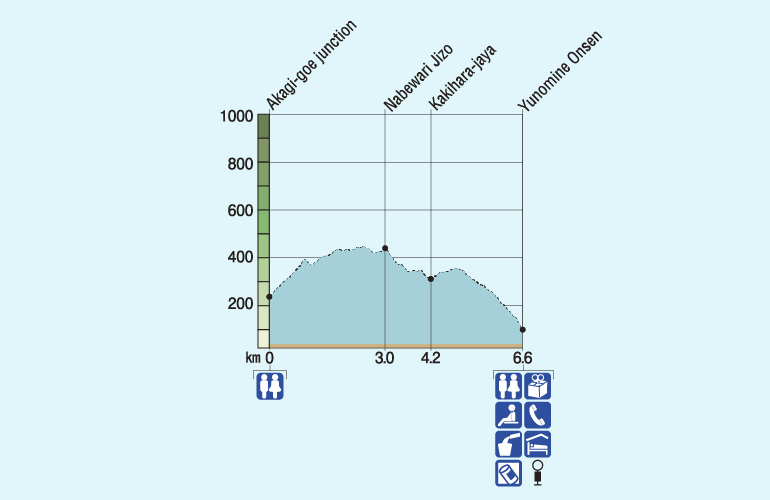 Nakahechi Route Guide List
Nakahechi Main Route Sections