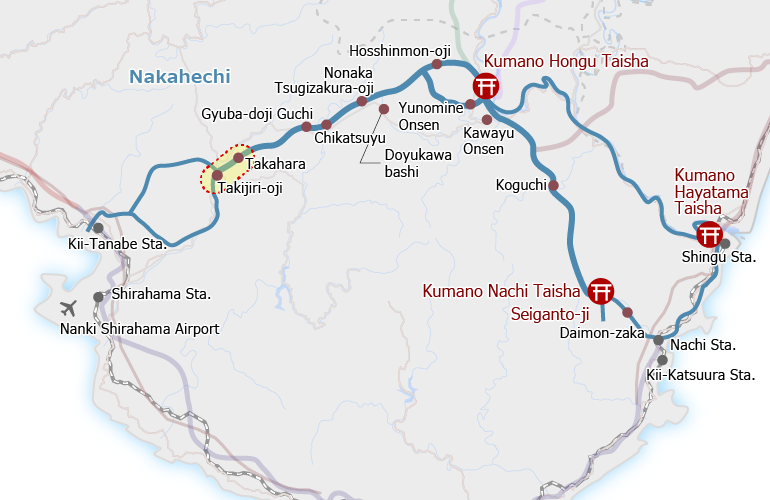 Overview
The Kumano Kodo trailhead starts behind Takijiri-oji, where passage into the precincts of the sacred mountains begins. Be sure not to miss the Kumano Kodo Kan Pilgrimage Center before your walk.
It is a steep climb to Takahara Village through native and planted forest. Around 15 minutes into the climb, there is a set of large boulders. Some of these form a cave called Tainai-kuguri, where you can test your faith by climbing through the crack at the far end. Another boulder, the Chichi-iwa rock, is associated with a local legend.
The Takahara Kumano-jinja shrine is one of the oldest buildings along this section of the pilgrimage route and features giant camphor trees. The village of Takahara offers panoramic views of the Hatenashi mountain range.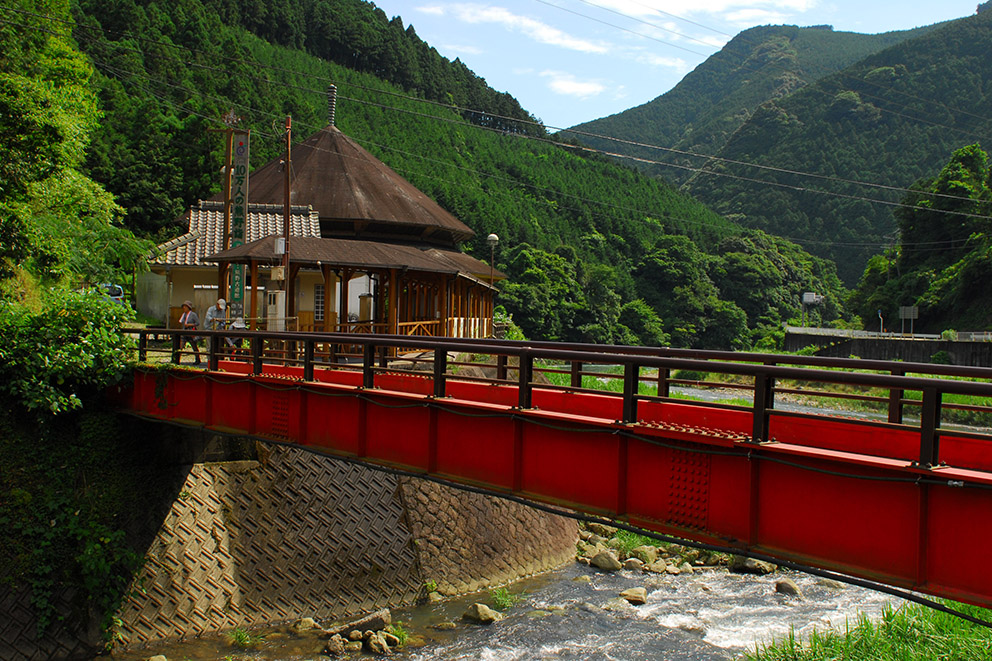 Course Data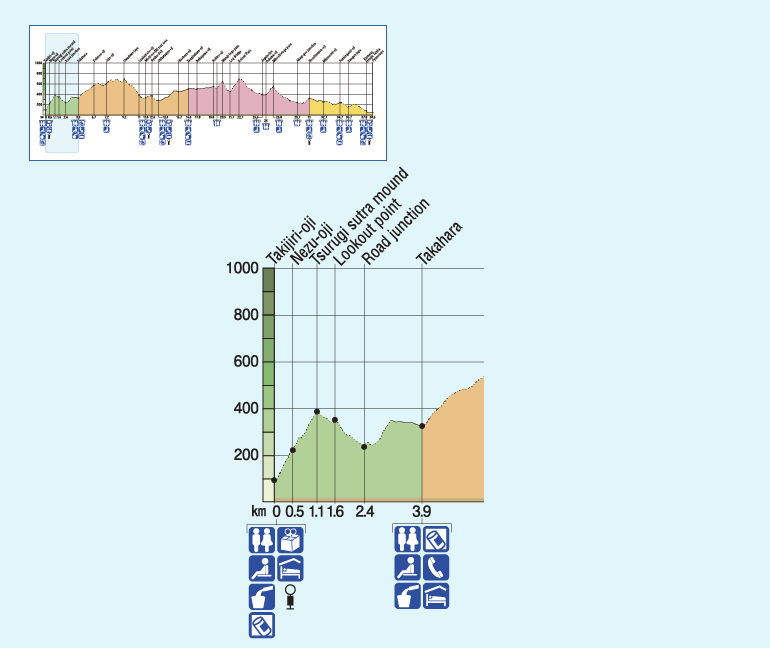 Distance
~4 km (~2.5 mi)
Time
2~3 hrs
※Walking times vary. Please plan accordingly.
Difficulty rating
2.5 What is difficulty rating?
Total Elevation Gain
~430 m (~1400 ft)
Total Elevation Loss
~200 m (~660 ft)
Access
Buses run from Kii-Tanabe and Shirahama. Bus Timetable . There are no buses to/from Takahara. The nearest bus stop is at Kurisugawa on Highway #311 (~30-minute walk from Takahara).
Nearest bus stop
Takijiri (Start), Kurisugawa (Finish)
Accommodations
Route Map
Area Maps
Nakahechi Route Guide List
Nakahechi Route Main Sections
Nakahechi Route Takijiri-oji to Chikatsuyu Sub-sections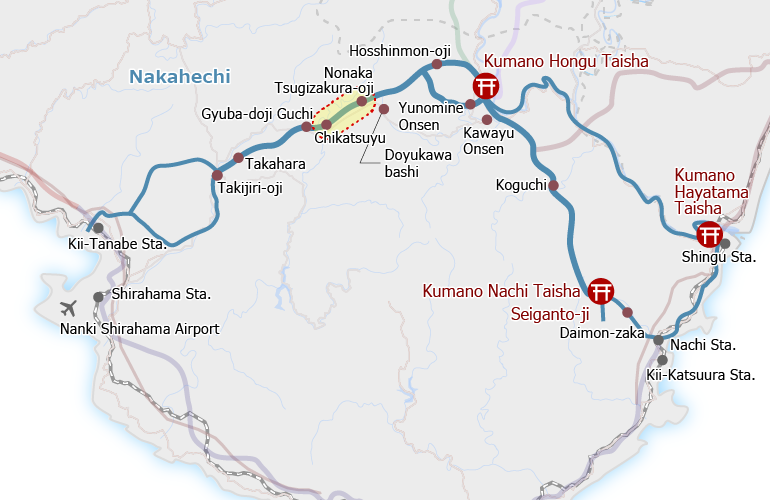 Other Nakahechi Route Sub-sections