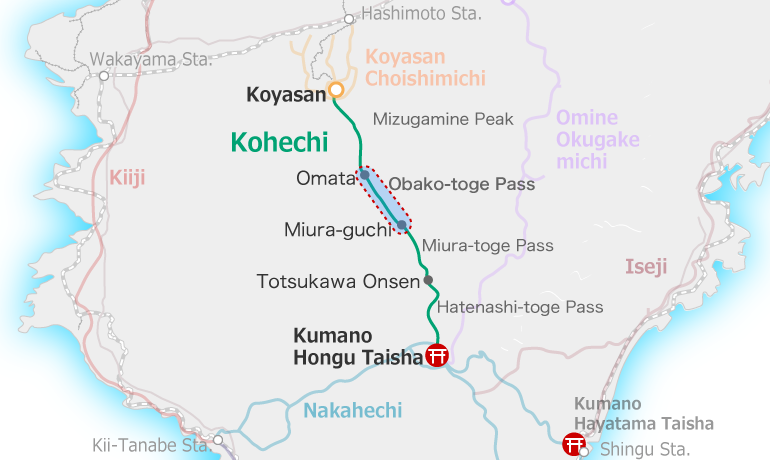 Overview
Omata to Miura-guchi
This is often considered the most challenging and "wildest" day of the trek. The trail is entirely in the mountains with much of it at high elevation. It is one of the highest peaks (1,344m) in the region taking the brunt of storms that rise up the mountain range from the ocean. Weather can be fierce and change quickly, often with foggy conditions. The valleys below can be fine weather with heavy rain at the peak.

Often there is a detour in place near the peak because of washout on the trails, so watch for signs.

The trail has a very different feel on either side of the Obako-toge Pass. The north side has wider trails with easier gradients. The south side is more of a wilderness trail with some spots that are narrow with steep slopes.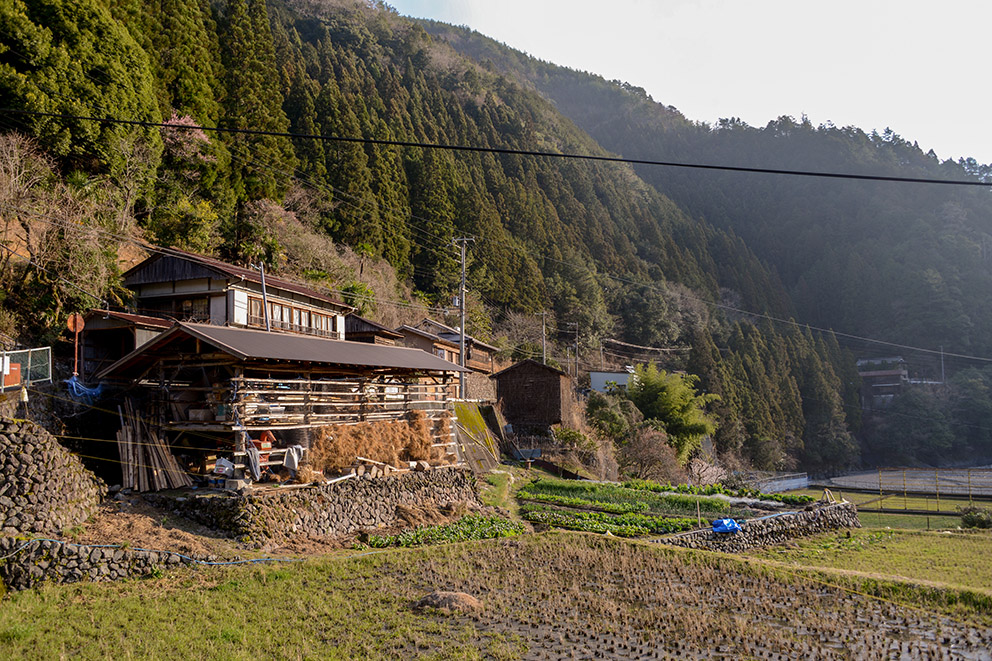 Course Data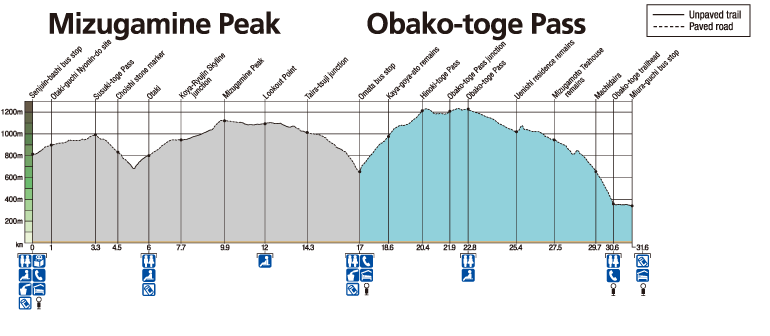 Distance
~14.5 km (~9 mi)
Time
6~8 hrs
※Walking times vary. Please plan accordingly.
Difficulty Rating
5 What is difficulty rating?
Total Elevation Gain
~740 m (~2400 ft)
Total Elevation Loss
~1090 m (~3600 ft)
Access
The Kohechi is a remote mountainous trail with only irregular community buses operating between villages. Those hiking the Kohechi route should be fit and well enough prepared to be able to walk the distances between villages each day.
Accommodations
Route Map
Other Kohechi Routes