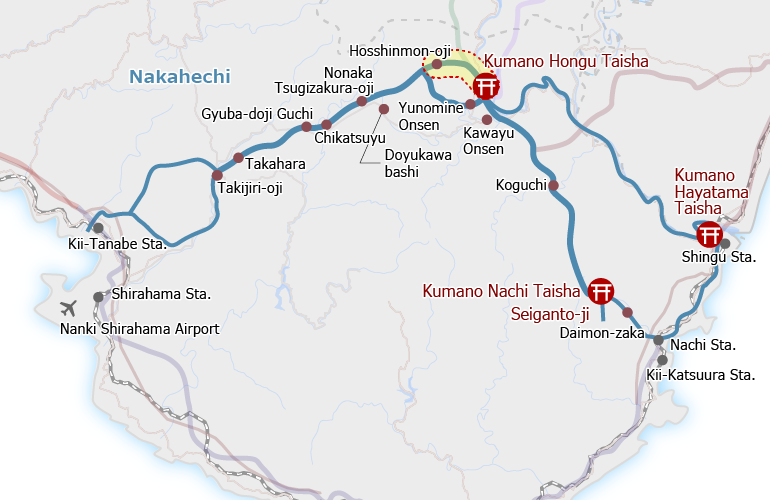 This section is an excellent half-day walk on the Kumano Kodo. There are many forest trails and isolated mountaintop villages.
Panoramic viewpoints can be found along the way. Hosshinmon-oji is known as the "gate of awakening of the aspiration to enlightenment" and marks the outermost entrance to Kumano Hongu Taisha's sacred precincts.
The route follows a road through Hosshinmon Village from here to Mizunomi-oji. Keep a look out for the folk-art word carvings along the way.
The trail enters the forest at Mizunomi-oji, the site of an old school house, and exits at the west end of the Fushiogami settlement, with its numerous tea plantations and terraced fields.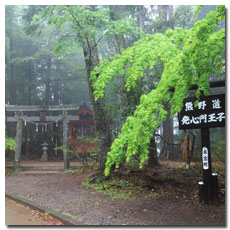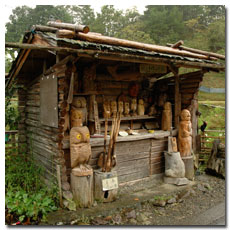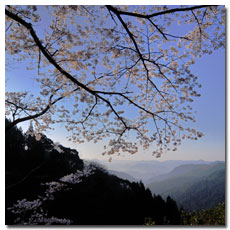 Fushiogami-oji is where pilgrims fell to their knees and prayed after catching their first glimpse of the Grand Shrine in the distant valley below. There is a covered rest area here where locals serve handmade snacks and coffee made with hot spring water (days in operation may change). From here the trail descends through the forest past Sangen-jaya to the austere Kumano Hongu Taisha. Halfway between Sangen-jaya and Kumano Hongu Taisha is a short side trail to a lookout point that is not to be missed!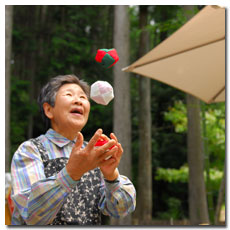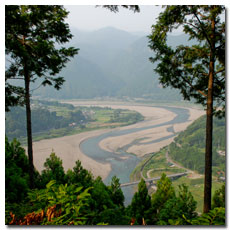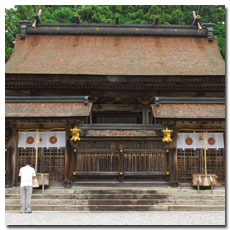 Course Data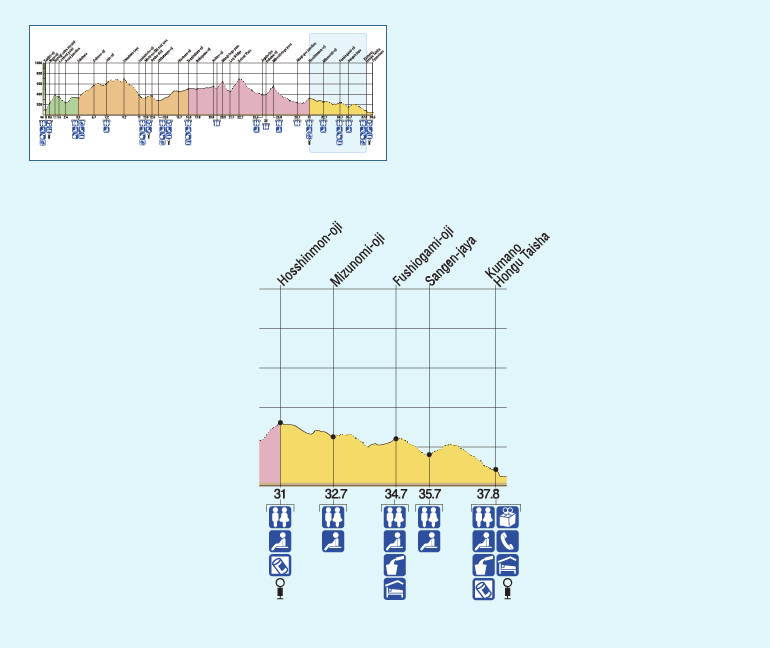 Distance
~7 km
Time
2~3 hrs
※Walking times vary. Please plan accordingly.
Difficult rating
2  What is difficult rating?
Total Elevation Gain
~190 m
Total Elevation Loss
~460 m
Access
There are buses to Hosshinmon-oji from Kii-Tanabe which also run through Nakahechi, Yunomine Onsen, Kawayu Onsen, and Hongu. Bus Timetable #6. See also Bus Timetable #1. Bus Timetable #11 shows all the buses that run from Hongu to Yunomine Onsen and Kawayu Onsen.
Nearest bus stop: Hosshinmon-oji (Start), Hongu Taisha-mae (Finish)
Accommodations: There are no accommodations at Hosshinmon-oji. Lodgings are available in Hongu, Yunomine Onsen, and Kawayu Onsen
Nearest bus stop
Takijiri (Start), Kurisugawa (Finish)
Accommodations
Takijiri, Takahara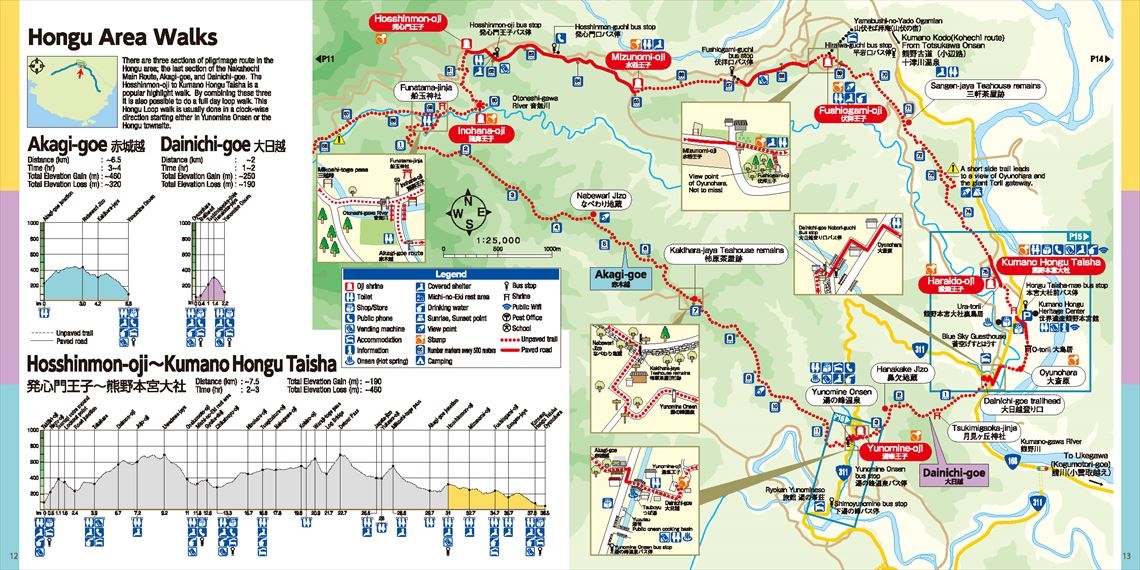 Nakahechi Route Guide List
Nakahechi Main Route Sections
Nakahechi Main Route Parts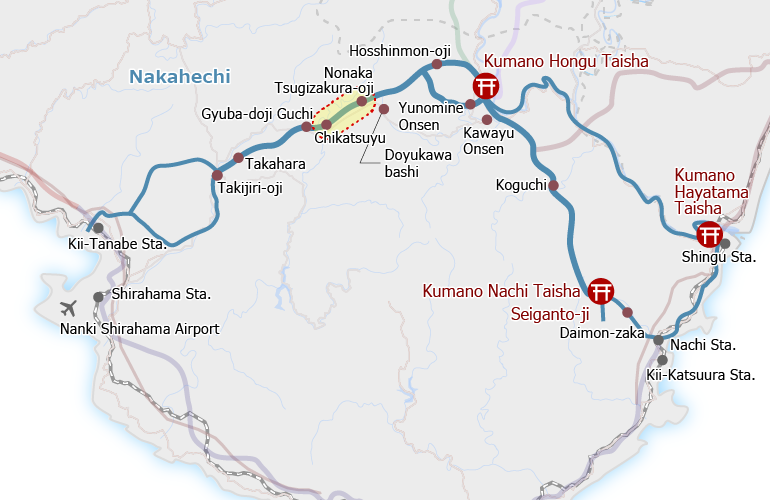 Hongu Sub-routes
Kumotori-goe Sections (Ukegawa to/from Nachisan)
Nachi Sub-route