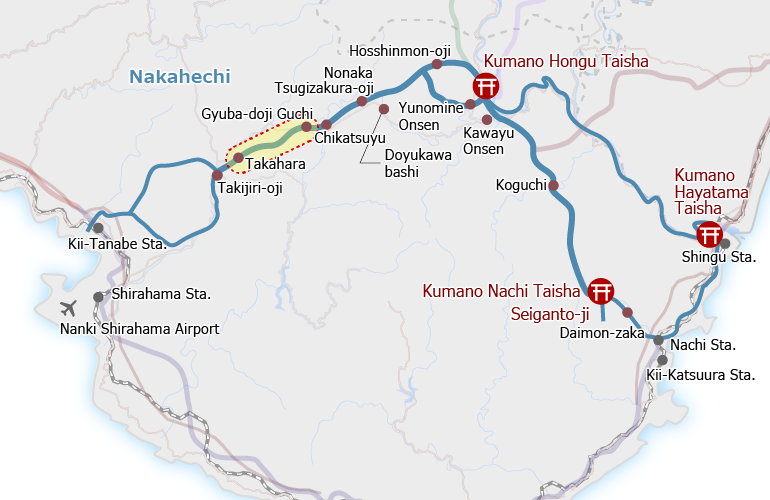 Overview
The trail from Takahara continues to climb into the mountains from the east end of the tiny settlement. About 1.5 hours into the walk one reaches the Jujo-oji clearing, a popular spot for picnic lunches.

The highest part of this trail is the remains of the Uwada-jaya Teahouse (~690 meters above sea level).

The trail then descends quickly past the Three-Fold Moon Viewing area to the creek by Osakamoto-oji.

The pilgrimage route runs close to Highway No. 311, which you can cross to reach the Kumano Kodo Nakahechi Michi-no-Eki rest stop. The Gyuba-doji-guchi bus stop is located here.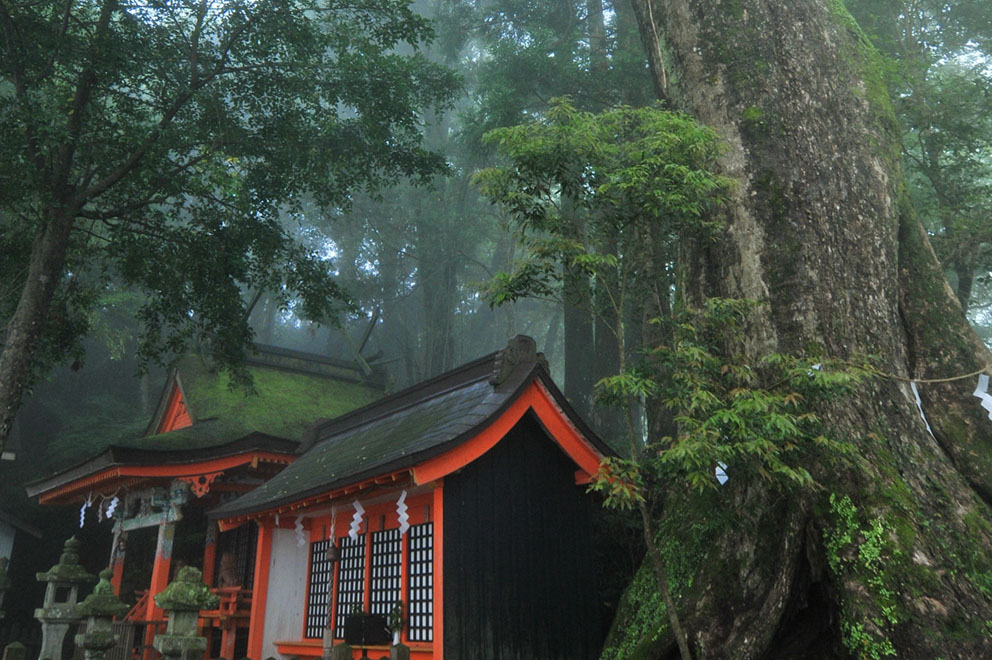 Course Data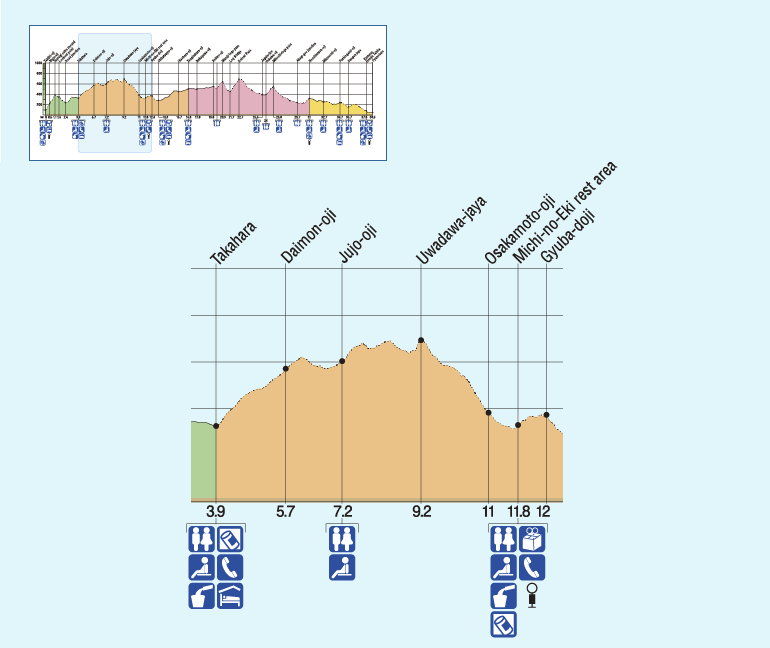 Distance
8 km (~5 mi)
Time
3~4 hrs
※Walking times vary. Please plan accordingly.
Difficulty rating
3  What is difficulty rating?
Total Elevation Gain
~570 m (~1870 ft)
Total Elevation Loss
~200 m (~950 ft)
Access
Bus Timetable
Buses run from Kii-Tanabe and Shirahama to Kurisugawa and Gyubadoji-guchi. Bus Timetable #1 (Eastbound), Bus Timetable #2 (Westbound).
Nearest bus stop
Kurisugawa (Start, 30-minute walk from Takahara), Gyuba-doji-guchi (Finish)
Accommodations
Route Maps
Area Maps
Nakahechi Route Guide List
Nakahechi Route Main Sections
Nakahechi Route Takijiri-oji to Chikatsuyu-oji Sub-sections
Other Nakahechi Route Sub-sections